The Eddie Jones effect: how England have become the sport's team to beat
Ben Cisneros explains exactly how Eddie Jones is getting such fantastic results from his England side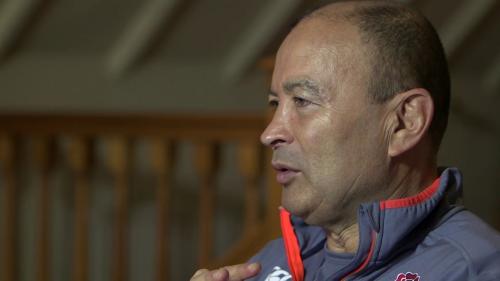 There can be no doubt as to why England are 17 games unbeaten and chasing a second successive Grand Slam: Eddie Jones. Since taking over from Stuart Lancaster, Jones' team has yet to be beaten and, whilst they don't yet look the finished article, the change has been remarkable.
Without drastically altering the group of players developed by his predecessor, the England coach has instilled a new edge into his team. England are forgetting how to lose. Like the All Blacks in recent years, England have made the last quarter their speciality, have resolute try-line defence and are starting to develop some world class players. The likes of the Vunipola brothers, Maro Itoje and Owen Farrell are surely close to staking a claim for places in a 'World XV'.
For me, several things have stood out over his reign so far which highlight how great a coach Eddie Jones is.
First, he takes the pressure off his team. This has never been clearer than over the past month, when England have not been at their best. After a disappointing performance against the French, Jones took "full responsibility for the performance". He said: "I did not prepare the team well enough. I got some things wrong and I have got a lot of homework to do over the weekend. I will make sure the team plays much better against Wales." By taking the blame himself, he prevented a toxic build-up of media pressure.
"Everything he does is aimed towards winning the Rugby World Cup in 2019"
Similarly, after the Italy game, all his interviews focused on how the bizarre Italian tactics had ruined the game. This made sure that people were talking about the laws of the game, rather than how poor his team were in the first half. Away from the cameras you can be sure that, while frustrated at Italy's strategy, the England head coach would have been furious at his team's careless start to the game and inability to adapt quickly. There can be no doubt that it would have been a gruelling week for England's players.
This is in stark contrast to his predecessor, whose post-match interviews were often ambivalent and invited criticism. Jones is a master of the media and straight after the Italy game started heaping the pressure on Scotland, referencing their "burden of expectation". Everything he says is pre-calculated and judged to help his team.
Another interesting aspect of Jones' time in charge is the way that he runs training. He has spoken publicly about his use of 'Tactical Periodisation' – a method championed by José Mourinho that involves training aspects of the game at an intensity higher than match levels. This means that every session pushes his players to the limit and that no separate fitness training is required. It also means that, during games, his team are used to making decisions when fatigued and will outperform their opposition when under pressure.
It certainly seems to be paying off, as England have shown that they are better than anyone in the final quarter. In the last four minutes against Wales, when Jonathan Davies put in a sloppy kick which missed touch, Ford, Farrell and Daly combined with incredible precision to score a match-winning try. This shows exactly what Jones' methods are designed to achieve – better match sharpness at the crucial moments.
Other fascinating features of Jones' training regimes include the final run-through before match day taking place in full match kit, as he seeks to replicate conditions of a game as closely as possible, and he only uses the team's state-of-the art training facility at Pennyhill Park in match weeks. Jones wants to ensure that match-weeks have that extra bit of intensity, and this is yet another way of doing so.
Everything he does is aimed towards winning the Rugby World Cup in 2019. He constantly talks of striving to make England the best team in the world, and with that clear aim, constantly pushes his players to get better. Players have often spoken of how Jones has influenced them, perhaps none more so than Billy Vunipola, who looks set to return for England this weekend against Scotland, and who has been "filled with confidence" since Jones took over. Eddie is clearly inspiring his team to reach their potential.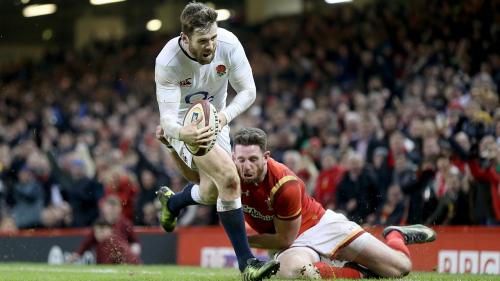 One of his key aims is to have three players who can fill each position by the time of the World Cup in 2019. Injuries and suspensions are becoming increasingly common in the modern game and, fully aware of this, Jones knows that he needs to not only have a plan B but also plan C. The introduction of young players like Alex Lozowski, Mike Williams and Charlie Ewels to the England training squad is a clear indication of this, while giving game time to Ben Te'o, Henry Slade and Jack Clifford represents the next stage of blooding players in.
Of course, one of the most talked about aspects of Jones' reign has been his use of the bench during games – or 'finishers' as even the RFU team announcements now state. Jones is constantly talking about the '23' rather than his '15'. This not only keeps his replacements motivated, but means that there is plenty in reserve for when the opposition is starting to tire.
The impact of England's bench has got them out of trouble on countless occasions so far, most recently against both France and Wales. Jones reacts to what he sees on the field, and makes changes when necessary – who can forget how he hooked Burrell and Harrison after barely 30 minutes during the test series in Australia?
He wants a team of leaders and, although he has doubted whether he has that yet, there is certainly strong potential. Hartley, Marler, Launchbury, Robshaw, Haskell, Billy Vunipola, Youngs, Care, Farrell and Brown have all captained their clubs, while Itoje and Clifford are both former England U20 captains. As they continue to mature and gain top-level experience, this group will give Jones exactly what he wants. Farrell is favourite to take over should Hartley not play – his 'lead from the front' attitude being hugely impressive – but make no mistake, there are plenty of other candidates.
This team could achieve great things over the next three seasons. There are going to be number of difficult selection calls, particularly in the back-row, the centres and at fullback, but you can be sure that Jones will continue to get it right.
Injuries notwithstanding, Jones's best 23 would surely look like this:
1st XV: M. Vunipola, Hartley (c), Cole, Kruis, Launcbury, Itoje, Haskell, Vunipola, Youngs, Ford, Watson, Farrell, Joseph, Nowell, Daly
Finishers: George, Marler, Sinckler, Lawes, Clifford, Care, Te'o, May