Blunders, bombshells and boxers: the 2016 Varsity Sports Awards
From Leicester City to Ryan Lochte, Devarshi Lodhia picks the highs and lows of an astonishing year of world sport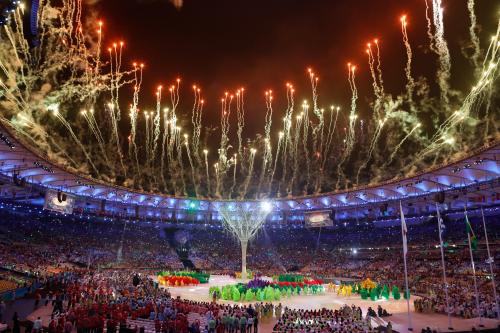 2016 was a year of surprises in the world of sport. Team GB came second in both the Olympic and Paralympic medal standings, the Chicago Cubs won their first World Series in 108 years, and England lost to Iceland in Euro 2016 (or was that one inevitable?). After a rollercoaster 12 months, here are the winners of the first annual Varsity Sports Awards.
Sportsperson of the Year: Simone Biles (gymnastics, USA)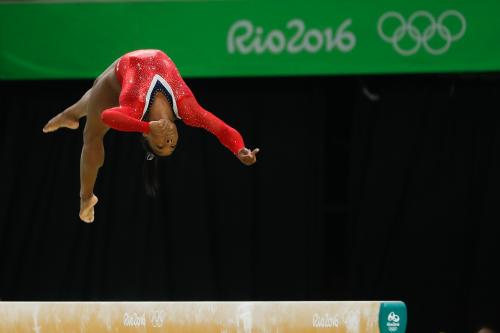 Biles's flawless competitive record over the past three years – winning every team and individual all-around competition she entered, including a record-breaking three straight All Around World Championships – meant that even before her first Olympic Games had started, her name was in discussion for best gymnast in the world and possibly the greatest of all time. Her performance in Rio left little doubt that the hype around the diminutive Texan was real.
Perhaps Biles's crowning achievement was her simply incredible floor routine, where she showcased her skill, strength, and ingenuity to claim her fourth gold. Biles' floor trick alone (a double somersault in a layout position, ending with a half-twist in mid-air, complete with the sassiest finish in gymnastics history), known as 'the Biles', was enough to secure her place as Varsity's Sportsperson of the Year.
Villain of the Year: Ryan Lochte (swimming, USA)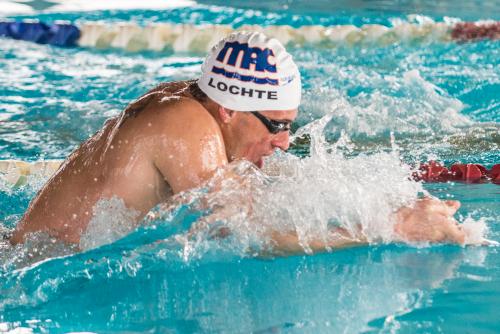 Ryan Lochte is your archetypal frat house dude. He is a man who tried to trademark the word 'Jeah' and, when asked what defines him, simply replied, "Ryan Lochte," like some Pokémon merman. This year though, like so many others (looking at you Trump and Boris), Lochte made the jump from comically buffoonish to downright unpleasant. His false claim of being robbed at gunpoint in a Brazilian petrol station, only for it to transpire that he and three teammates had in fact vandalised the bathroom, tarnished his reputation, detracting from what had been an incredibly successful games for the United States in the pool.
Team of the Year: Leicester City (football)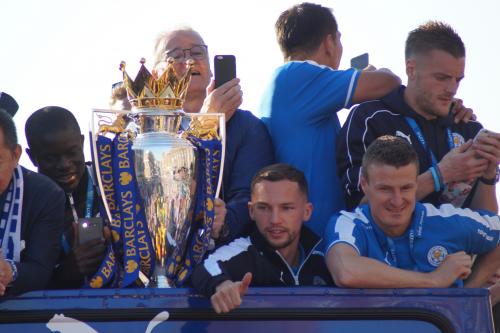 What is there to say about Leicester City that hasn't already been said? The 5000–1 outsiders, tipped for relegation at the start of the season, threw up one of the greatest surprises in sporting history. Few could have predicted the impact that Claudio Ranieri would have, following his dismal spell in charge of the Greek national team, but somehow, he managed to lead the most unlikely Premier League champions to the first league title in the club's 132-year history. For every Jamie Vardy goal or Riyad Mahrez trick, there was an N'Golo Kanté interception or Wes Morgan tackle. It was a true team effort, the likes of which we might never see again.
Media Personality of the Year: Gary Lineker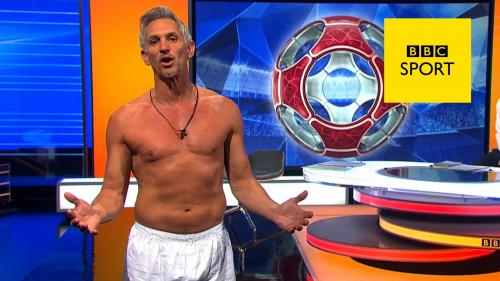 In a year where online discourse has been dominated by far-right demagogues, post-truth news, and a dead gorilla, Gary Lineker's emergence as an iconoclast, the fierce defender of morals and vigilante voice of forgotten liberal ideals has been quite the revelation. Whether it's highlighting the plight of migrants and refugees, or tweeting "It's soooo cold, I could burn a flag" in response to Donald Trump's suggestion that burning the American flag should be a crime punishable by jail or loss of citizenship, Lineker's outspokenness has led to calls for him to be sacked from Match of the Day. Thankfully the 'leftie-luvvies' at the BBC have more than enough sense than to fire the crisp-flogger extraordinaire, allowing Lineker to carry on being one of the finest presenters on television, while maintaining one of the finest accounts on twitter.
Oh yeah, and he presented Match of the Day in his boxers.
Chokers of the Year: Golden State Warriors (basketball)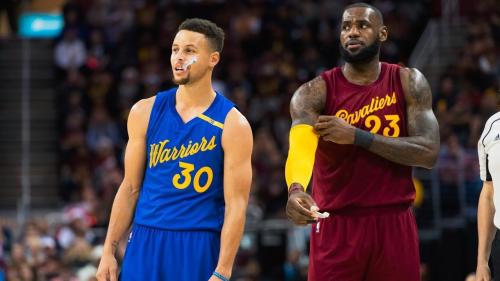 Winners of the 2015 NBA Championships, a record breaking 73–9 regular season, season MVP and top scorer Steph Curry in their ranks, and a 3–1 lead in the 2016 Finals. The stage was set for the all-conquering Warriors to retain their Championship with one more win. They didn't. They lost their next three games to Cleveland Cavaliers to become the first team in Finals history to unsuccessfully defend a 3–1 lead. A controversial suspension of the influential Draymond Green for Game 5, following an altercation with LeBron James; Steph Curry's unforced errors as a result of his inability to deal with the relentless pressure of the Cavs' defense; and an inspired performance by LeBron meant the Golden State Warriors ended up losing the Finals by 4–3 after a 93–89 defeat in Game 7.
The Cavaliers, on the other hand, won their first championship in franchise history, ending a nearly 52-year pro sports championship drought for the city of Cleveland. For the Warriors, however, it was a question of what could have been, as Curry and co. were proven to be mortal after all.
Interviewee of the Year: Conor McGregor (Ultimate Fighting Championship)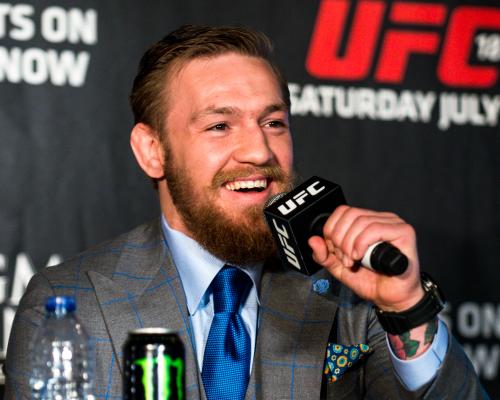 "I've ridiculed everyone on the roster, and I just want to say from the bottom of my heart, I'd like to take this chance to apologise to absolutely nobody. The double champ does what the fuck he wants!"
That was Conor McGregor's reaction to defeating Eddie Alvarez at UFC 205 in November. McGregor is a showman, a natural entertainer in a sport in which such is rare. The outspoken Dubliner isn't afraid to trade verbal barbs with anyone, be it his opponents (this year, Nate Diaz and Eddie Alvarez), the press, or even Dana White, the president of the UFC. Mystic Mac's trash-talking has cemented his place as a bona fide main-event draw, eclipsing the likes of Brock Lesnar and even Ronda Rousey.
Lifetime Achievement: Sarah Storey (para-cycling, GB)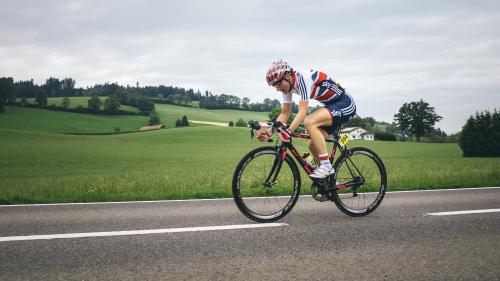 With a Paralympic career that began back in 1992 in Barcelona, Sarah Storey's longevity is unparalleled. What's even more astounding than the fact that Storey has won Paralympic gold in three different decades is that she's done it in both swimming and cycling. At the Rio 2016 Paralympics Storey became Britain's most successful female Paralympian when she won the para-cycling C5 3000m individual pursuit final, surpassing the legendary Dame Tanni Grey-Thompson, to claim her 25th Paralympic medal and 14th gold. Her victories in Rio came just three years after she took a hiatus from the sport to give birth to her first child. Truly Dame Sarah Storey is a superhuman