Anyone but Andy: Varsity's picks for Sports Personality of the Year
The Varsity team gives us their alternative selections for this year's award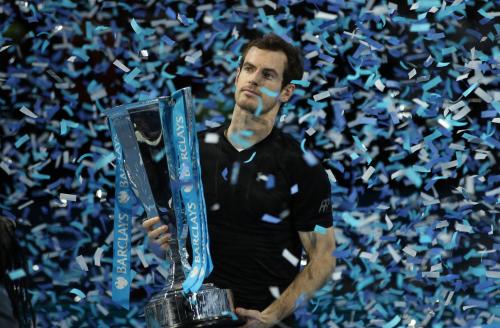 Those of a betting persuasion might as well put their house on Andy Murray. All the noises are that the Scot will win, nay must win, tomorrow's Sports Personality of the Year (SPOTY) award. And what a year it's been for the newly-crowned world number one, with Olympic gold to add to the second Wimbledon trophy of his career.
But the achievements of Britain's sportsmen and women over the last 12 months don't stop at tennis. The Varsity Sports Team have chosen who they think should really win the award at Sunday's ceremony.
Gareth Bale, 27: Football
Paul Hyland, Sport Editor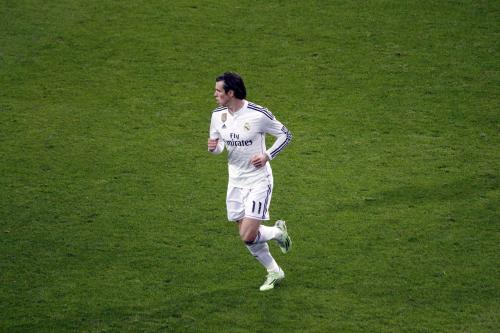 Football has never been the preserve of the Sports Personality award. The prize celebrates its 62nd birthday this year. In that time, football, Britain's majority sport by some margin, has seen a player win a mere five times.
And there have been some glaring oversights. In 1986, Nigel Mansell was bestowed with the honour having come close to winning the Formula 1 World Championship. That same summer, a marvellous Gary Lineker had fired England into a World Cup quarter-final clash with Argentina, thanks to a hat-trick against Poland and a brace against Peru. Though his consolation goal wasn't a patch on Maradona's bamboozling pitch-length run and finish, it confirmed his status as the only Englishman to ever finish top scorer at the World Cup.
That December, Lineker didn't even grace SPOTY's top three.
Let's hope the same fate doesn't befall one of the greatest British players of the modern era this year. Gareth Bale didn't just become a multiple European Cup winner – he also became the first Welsh player to score a goal at an international tournament since Ivor Allchurch knocked one past Mexico in 1958.
And what an international tournament it was for him. Bale's Wales lit up the contest, topping a group with Russia, Slovakia, and bitter rivals England in this year's Euros. Dragging his team into a knockout stage for the first time in their history, Britain's finest footballer came within 90 minutes of an international final that should have been unthinkable.
Andy Murray is almost certainly going to win after a wonderful year has put him top of the tree. But it's one thing to better Djokovic – carrying a team to within a game of their first ever international final is another entirely.
Mo Farah, 33: Athletics
Devarshi Lodhia, Senior Sport Reporter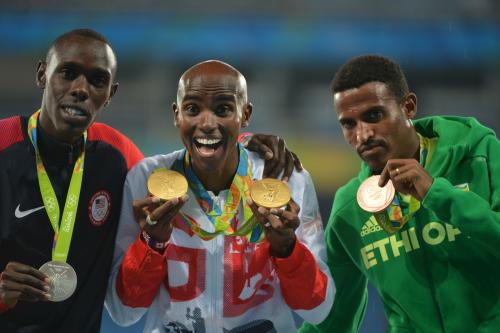 Even before this year's Olympics, Mo Farah's place in the pantheon of Britain's greatest athletes was secure. A two-time Olympic champion, five-time World champion and five-time European champion going into Rio, Farah arrived in Brazil with his legacy already in place. His achievements in Rio, though, made sure that he will go down in history as one of the greatest long-distance runners of all time. His historic 'double-double', retaining both his 5,000 and 10,000m, is a feat that has only been achieved by one other man before him: Lasse Virén, in 1972 and 1976.
Farah's crowning achievement was undoubtedly winning an incredibly dramatic 10,000 metres where a mid-race trip seemingly ending his chances of gold – and yet he managed to use his now legendary sprint finish, accelerating through the gears, leaving Paul Tanui and the rest of the field clutching at his slipstream, to overtake the Kenyan in the last 100m to claim his third Olympic gold, thereby making him Britain's most successful Olympic athlete.
Fortunately for Mo, the 5,000 metres final was more of a formality, as he won his record-equaling fourth Olympic long distance gold. And Farah's success was not limited to the Olympics: he broke the British record for the 3,000m and won the Great North Run for a record third consecutive year in 2016
Farah's success in Rio makes him the world's most successful distance runner in terms of major medals – having moved ahead of Ethiopian great Kenenisa Bekele – and that should surely be enough to finally secure him that elusive Sports Personality of the Year Award.
Jason Kenny, 28: Track cycling (Olympics)
Ben Cisneros, rugby columnist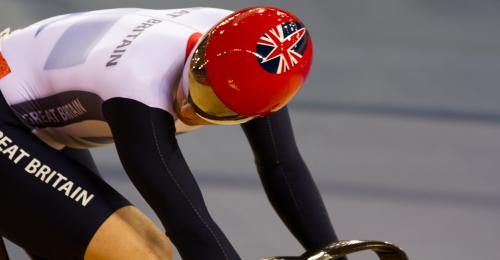 Jason Kenny this year became Great Britain's joint most successful ever Olympian alongside Sir Chris Hoy, with his three gold medals in Rio taking his total to six golds and one silver. Earlier in the year, he also won gold in the men's sprint at the Track Cycling World Championships.
What makes Kenny's feat all the more remarkable is that he has equalled the record over just three Olympics – it took the now 40-year-old Hoy four games to reach that total. Aged just 28, Kenny has achieved something truly incredible.
His dominance in Rio was such that his medals were never really in doubt, even during the dramatic keirin final, which had to be restarted twice. The drama made for undoubtedly one of the greatest sporting moments of the year, and you could not help but be inspired by his phenomenal performances.
Yet it is not just his mammoth sporting achievement which makes Kenny my pick for SPOTY 2016. His composure, cool-headedness and humility make him a truly extraordinary athlete. The way that he was able to remain so calm and execute his races so superbly under such immense pressure really stood out for me. Even when his now-wife, Laura Kenny, won her fourth Olympic gold moments before his race, the cyclist showed incredible mental fortitude to focus on his task at hand.
The extent of his 'ice man' persona is almost disconcerting, but it is also hugely impressive. Being a top-level athlete is as much about physical as mental strength, and Jason Kenny has that in spades. What an athlete: it simply HAS to be him.
Oh, and what odds on 'Sir' Jason Kenny come the New Year?
Nick Skelton, 58: Show jumping
Charlie Stone, Staff Writer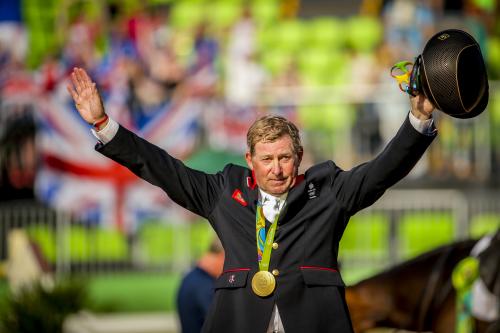 For a man who retired from his sport 16 years ago, having broken his neck in two places, and who has since then had a hip replacement and two knee operations, Olympic gold isn't a bad result.
This year in Rio, Nick Skelton finally gained an individual gold in show jumping after appearing at seven Olympic Games. At 58, he is Great Britain's second oldest Olympic medallist, and the oldest since 1908.
A riding enthusiast since he was 18 months old, Skelton has been continually successful on the world stage, winning ten European and six World Championship medals, a World Cup title and more than 60 Grand Prix events. This year, though, has been his best — and unlikeliest — of all.
In a six-way jump off on his horse, Big Star, Skelton triumphed against the odds to win Britain's first individual show jumping medal since Ann Moore won silver in 1972. Interviewed straight after his victory, he showed characteristic modesty: "I knew if I kept my cool this horse would do it. I knew if I did not make a mistake, he wouldn't either."
The critics of equestrianism may say that it's all down to the horse and not the rider, but this simply isn't true: it's developing a partnership over years that ensures both the rider and horse are perfectly tuned into the other's thinking. It's about keeping your nerve and not making mistakes under intense pressure.
To retire severely injured from his sport and come back to win gold 16 years later is truly an amazing achievement. Unfortunately, apart from David Broome's win in 1960, show jumping is historically not a successful event in SPOTY. Let's hope that this year it is.
Sarah Storey, 39: Track cycling (Paralympics)
Keir Baker, Interviews Editor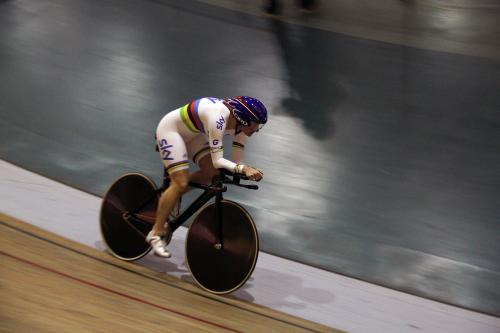 Dame Sarah Storey is a true sportswoman, encapsulating perfectly the passion, determination and dedication needed to achieve at the very highest level. And she provides inspiration to thousands of people who may feel that circumstances have ended any hopes they harboured of sporting success.
It is hard to ignore her achievements, which more or less speak for themselves. This year, at Rio, Storey became Britain's most decorated female Paralympian, as three golds took her career Paralympic title tally to 14 (five of which came from the swimming pool), and also won a gold and two silvers at the Para-cycling Track World Championships. Notably, all these victories came just three years after she took a hiatus from the sport to give birth to her first child.
And Storey's achievements, examined on a career-wide scale, continue to defy belief: she won the (able-bodied) British track championships three times, holds 72 world records, and is a 27-time World and 21-time European champion.
But something more sets Storey apart from the rest of the shortlist – her willingness and desire to overcome the hurdles that many others might have let faze them. Despite having been born without a functioning left hand, as a youngster, she played cricket and table tennis, captained the county netball team and found time for gymnastics too, before reaching the Barcelona 1992 Olympics as a swimmer aged just 14.
And then, to make that switch to cycling in a refusal to give up the search for sporting success – after being told that her successful career in the pool (during which she earned 16 Olympic medals) was over because of something as seemingly insignificant as an ear infection – is remarkable.  
Her love of sport is almost tangible; she is a sports personality through and through