Germaine Greer: transgender women don't know what it's like to 'have a big hairy smelly vagina'
Germaine Greer tried to steer debate away from the 'side issues' of her past transphobia in a question and answer session at the Cambridge Union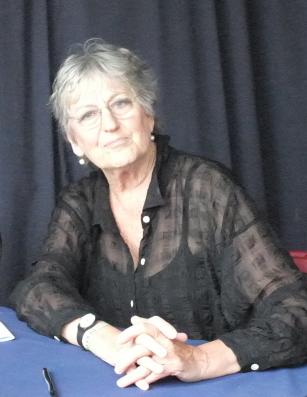 Cn: This article contains transphobic statements
"A split beaver had not been seen before"; Germaine Greer described her choice of pose for a naked photo shoot in a 1971 edition of Suck magazine to a filled union debating chamber yesterday evening.
Greer appeared unruffled by the Cambridge LGBT+ Campaign's decision to boycott her appearance in response to her historically transphobic views, and her opposition to the appointment of transgender Dr Rachel Padman to Newnham college. Rather, she continued to expound her infamous radical feminist views with coarse language.
Despite the queue created by the heightened security measures, the atmosphere of the crowd was eager but not angry – there were few signs of protest except for a few LGBT+ representatives handing out leaflets at the door. They declined to comment on their decision to boycott the event, and there was little of the sense of outrage that had characterised the statements of the LGBT+ community.
Greer was uncompromising in her rhetoric, condemning from the beginning of her speech the "pressure on women to be clean, sweet, perfumed and submissive" and later suggested that trans women do not know what it is to "have a big, hairy, smelly vagina". Greer was robust in her championing of the woman as an autonomous person and was anxious not to be diverted into what she described as "side issues".
Witty and acerbic, Greer had the audience laughing throughout; describing the Sun website as a "fantasmagoria of nipples" whilst simultaneously speaking passionately and intensely about her notion of "the disappearing woman".
She cited examples of cases in which women are judged but go unheard, condemning the fact that "nobody bothers to investigate" the perspective of women such as Amanda Hutton, who was widely reviled in the media. Her championing of sexual liberation and power for women was clear as she invited her audience to "kick ass and take names and talk loud and make a crowd".
In the wake of the LGBT+ Cambridge campaign and its recent domination of student media, audience members were relentless in their questioning of  Greer on her exclusion of transgender women from her feminist ideas. Greer remained steadfast in her stipulation that her feminism was about women and appeared visibly angered by the fact that discussion lingered upon what she clearly felt to be a side issue: "I've got 51 per cent of the world to think about and I've got to talk about transphobia". 
When a student quoted her own words back to her she did not compromise her previous position and repeated the word  "delusion" to describe the wish of men to become women, causing a stir amongst the audience with her antipathy towards any presentation of men in drag: "I hate Mrs Brown".
However, such discussion was secondary to Greer's address of the body image problems of the 21st century. She explicitly stated that it remained the obligation of feminists to rage against the pressure on women to "have a baby and then go back to looking like a 12 year old boy ten days later".
Strident and controversial as ever – describing Harriet Harman as "not smart enough" and referring to The Guardian Newspaper as "the fucking Guardian" – Greer seemed piqued but unfazed by the opposition of students to her speech because of her transgender views. 
Her message to students was clear and impassioned. "We need to recognise women as human beings," she said, and demanded of her female audience that they "toughen up; be more difficult. Be braver."
Amendment, April 2019: the author's byline was removed from this article out of welfare concerns, particularly as they regret its publishing and support the rights of trans individuals and the LGBTQIA community and their protection from hate