Emmanuel college Master announces plans to step down
Dame Fiona Reynolds said she took the decision to step down as Emmanuel College Master "after much agonizing"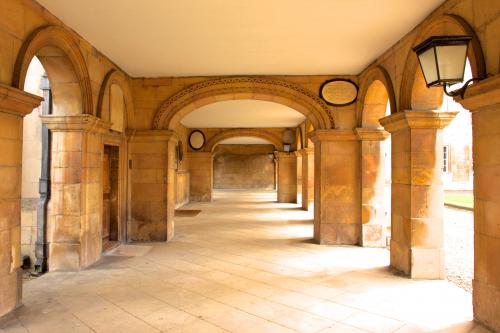 The Master of Emmanuel college, Dame Fiona Reynolds, has announced plans to step down from her position in the summer of 2021.
In an email to students at the college, Reynolds explained that she took the decision "after much agonizing".
Emmanuel's governing body received her formal resignation yesterday, and have begun the process of finding a new Master.
Reynolds, who studied Geography as an undergraduate at Newnham before taking an MPhil in Land Economy at the University, was elected as Master in 2012.
She was Director-General at the National Trust for 11 years prior to becoming Master, and was appointed Dame Commander of the Order of the British Empire (DBE) in 2008 for "services to heritage and conservation".
"It's a very strange feeling, because I love Emma, and being here, but after what will be eight years it'll be time to live and work from home (Gloucestershire) again", she told students in the email.
"I always knew I wouldn't be here until retirement age, but that doesn't make the prospect of leaving any easier. I very quickly fell in love with the College, and everyone in it!"
Reynolds stressed to Emmanuel students that prior to stepping down, she will continue "to see and support our students, both undergraduate and graduate, [which] is really important to me, and won't change".
She has also served as a non-Executive Director for the BBC since 2012, and is the first female Master of Emmanuel.
Varsity has contacted Reynolds for comment.