Emmanuel college nurse "horrified" at transphobic article discovered in waiting room
Emmanuel College "condemns any actions aimed at making our students feel unsafe or that seek to undermine our principles of inclusivity and tolerance"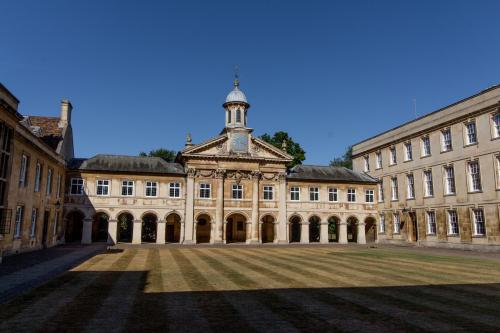 A transphobic Daily Mail article was found posted in the waiting room of Emmanuel's college nurse, according to a tweet posted on Wednesday.
The article was written in 2017 and entitled "I've had it up to here with these gender fascists!". A subsequent tweet by Emmanuel Dean Revd. Jeremy Caddick said the nurse was "horrified" by the article.
"She doesn't read the Mail and has no idea how it got there. Needless to say, it isn't there any longer!"
A University spokesperson, speaking on behalf of Emmanuel, told Varsity that the college was made aware of the article in an email from a student and it had since been "removed and destroyed."
The college's nurse was "shocked to discover that it had been placed among the medical leaflets", the spokesperson said, and the college has so far been unable to identify who posted the material. According to the Twitter user who posted a picture of the article, "pages of comments" were also attached.
The university spokesperson said that the college "[condemns] any actions aimed at making our students feel unsafe or that seek to undermine our principles of inclusivity and tolerance and will take swift and appropriate action when that occurs."
They also asked that anyone with information related to the posting of the article come forward and contact Emmanuel College.