Newnham reduces planned rent increase, introduces automatic rent bursaries
All first- and second-year Newnham students will pay £155 per week in rent next year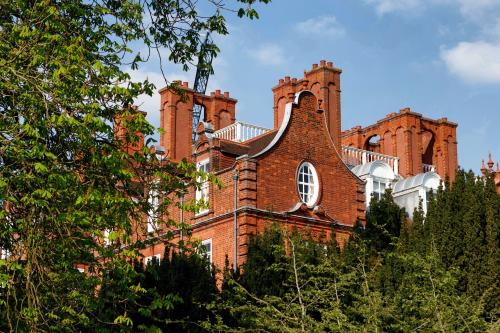 Following marked backlash to a proposed 2.7% rent hike for current first-year undergraduates, Newnham College Council has confirmed a 0.5% rent reduction for first-years holding a termly licence, and a 2.2% increase for those holding a continuous licence, to be implemented at the beginning of the 2019-20 academic year.
These changes will see all first- and second-year students at Newnham paying £155 per week in rent next year, regardless of licence length.
This means that current first-year students holding a continuous licence will see an increase of £3.35 from their current weekly rent of £151.65, and those with termly licences, currently £155.85 per week, will see a marginal decrease of 85p a week.
The College will also introduce automatic flat rate college rent bursaries for all those in receipt of the Cambridge Bursary, which will decrease their weekly rent by £20. This means that eligible students will no longer have to apply to the College for rent bursaries, which will instead be credited automatically.
The College informed Varsity that it estimates the rent bursaries will cost the College approximately £60,000 in 2019-20. A further £170,000 has been earmarked to provide discretionary support to both home and international students in need of additional support.
There will be no increase in rent for the College's current second- and returning third- year students, who already pay marginally lower rents than the College's current first-year students. Their rent will remain fixed at £149.68 per week for a termly licence (30 weeks) and £145.65 per week for a continuous licence (38 weeks).
In February, the announcement of plans to increase rent by 2.7% for all current first-year students was met with fierce backlash from Newnham students and Newnham Cut the Rent campaign (CTR), with a banner-drop staged on the College's offer-holder day in February in protest of the proposal. One banner, dropped outside the Porters' Lodge, read 'Rent is a feminist issue'.
Speaking to Varsity, a spokesperson for Newnham CTR said the group is "really pleased to see that student concerns have been listened to by the college and represented by the JCR, who did amazing work negotiating on this."
An open meeting between students and senior members of the College was organised last term by the JCR committee following mounting concerns around rent. Students shared their concerns and queries with the College Principal Dame Carol Black, the then-Bursar Donald Hearn, and Accountant Graham Gale.
The spokesperson for Newnham CTR continued: "In the current climate we think this is truly a good first step towards fairer rent. We'd like to see this conversation continuing, with the College constantly reassessing how it can improve accommodation standards and reduce rent, especially for those who are tightest pinched" currently.
Speaking on the changes to rent subsidies, they noted that this was "a really good move."
"We would encourage the bursar to look at how this bursary can take into account students' financial situations in a more nuanced way.
"That's not to undermine what a fantastic first step this is, we are viewing this as a win."
In recent years, student dissatisfaction regarding rent at Newnham has been consistently high. The 2017-18 Big Cambridge Survey reported that just 2% of Newnham students believed that their rent was "fair", and in January, 60% of respondents to a survey conducted by Newnham CTR did not feel that the price of their rent was equal to the standard of their accommodation.