Cambridge to receive up to £100m for new paediatric hospital
The new children's hospital will be adjacent to Addenbrooke's Hospital and the Rosie Hospital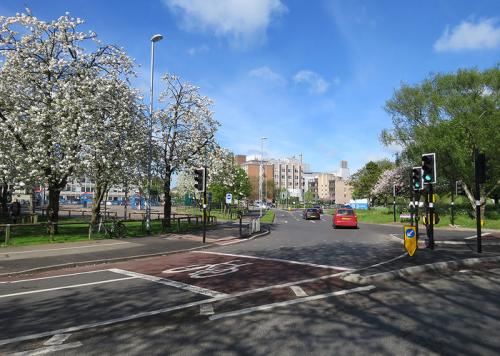 The Secretary of State for Health and Social Care, Matt Hancock, gave approval on Friday for a new children's hospital to be built in Cambridge.
The new paediatric hospital will be adjacent to Addenbrooke's Hospital and the Rosie Hospital, a women's and maternity hospital.
The new hospital will integrate the provision of both mental and physical health services for children, which Tracy Dowling, chief executive of Cambridgeshire and Peterborough NHS Foundation Trust, argued "are intrinsically linked".
"This is the most incredible opportunity to bring them under one roof for the benefit of young people and their families."
David Rowitch, a Professor of Paediatrics at the University of Cambridge, similarly argued that it is necessary to move away from "silo working", where different groups within an organisation fail to share information or knowledge with each other.
"It is time to bridge the divide between physical and mental health", he said. "With strengths across the board from genomics to complex medical care, child and adolescent psychiatry, Cambridge is perfectly positioned to lead by example."
The project will be a partnership between Cambridge University Hospitals (CUH) NHS Foundation Trust and Cambridgeshire and Peterborough NHS Foundation Trust, with the University of Cambridge also a partner in the project.   
Vice-chancellor Stephen Toope described the announcement as "extremely positive", saying: "It is not only an investment in the research and clinical expertise in Cambridge but, importantly, it is an investment in the future of our children and young people."
The funding comes as part of a near £1bn package for NHS facilities recently announced by the government, £19m of which will be given to Addenbrooke's. It comes after NHS data earlier this year revealed that £12.2m of 'high risk' repairs were required at hospitals run by the CUH.
Roland Sinker, CUH chief executive, said: "[The announcement] is a tribute to our outstanding staff who care for very poorly children day in day out in facilities that currently are not reflecting the world class service we provide."
A CUH press release commented that the new hospital "will bring together some of the world's top scientists to explore new ways of diagnosing and treating some of the most challenging diseases of childhood", explaining that it will aim to "make an important contribution globally to the development of children's healthcare while providing world class care for families in the east of England."
In particular, the hospital will focus on "mapping the whole human genome and understanding the genetic basis of disease and recovery".
Cambridge MP Daniel Zeichner praised the announcement, saying that "local experts in paediatric care have long been pressing for a Children's Hospital for the region". He added, however, that "additional fundraising will almost certainly be needed to turn this scheme into reality" noting that the announcement comes against "a backdrop of huge pressure on our local NHS."
The Cambridge University Paediatrics Society, run by clinical medical students aiming to encourage paediatrics as a career among Cambridge medics, said that they are "extremely excited to hear approval for a children's hospital in Cambridge".
"The paediatric teams at Addenbrooke's and in the East of England are already outstanding and a new hospital will be an excellent avenue to expand and enhance the specialist services they provide, which are currently limited by space and facilities."
They added that the hospital "could provide increased opportunities for trainees and medical students to explore paediatrics and see specialist areas of practice" and that they "hope increased exposure and learning will encourage more students and foundation doctors to go into paediatric training."