King's College Choir must accept girls, says famous soprano Lesley Garrett
The singer argued that changes to all-boys choirs are "long overdue"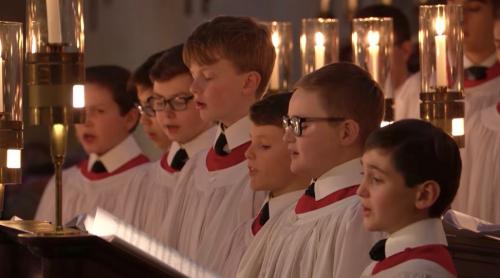 Celebrated soprano Lesley Garrett has said that King's College Choir must "wake up and listen to the music" with regards to its ongoing exclusion of girls.
Garrett described all-boys choirs as a "throwback to a bygone age". She said that changes to all-boys choirs are "long overdue"and highlighted the "irony" of King's College being among the first of formerly all-male Cambridge colleges to admit women in 1972.
King's College Choir has 16 choristers, all of them boys between the ages of seven and 13.
Lesley Garrett CBE is a soprano singer, musician, broadcaster and media personality, and also a board member of the English National Opera.
A Festival of Nine Lessons and Carols, the renowned Christmas service performed by King's College Choir and broadcast live on the radio on Christmas Eve, will celebrate its centenary this year. As Garrett noted, this centenary coincides with the centenary of some women first winning the right to vote in the UK.
Carol's from King's, which is pre-recorded for BBC television, is also broadcast on Christmas Eve, and these broadcasts have contributed greatly to the success of the King's College Choir.
In an interview with the Radio Times, Garrett said: "I will certainly be watching the BBC's broadcast because this is an occasion I wouldn't miss. But I'll also be wondering to myself this year, as I do every year: where are the girls?
"In the 21st century, surely all children... should be encouraged to find their own voice"
"To set a precedent of an all-male choir does seem cruel to a girl who adores music and singing and has the purity of tone that demands she should be given a chance to win a place in a great choir like King's", she added. Garrett has called on Daniel Hyde, the choir's incoming director of music who is due to succeed Stephen Cleobury next October to "act".
Garrett noted that the choir's performances are "about tradition", but emphasised that "traditions must keep in step with changes in society".
In 1991, Salisbury Cathedral became the first in the UK to allow girls to sing on an equal basis with the boys, and many other groups and cathedrals across the country have since followed suit. In early 2017, St Paul's Cathedral appointed its first female chorister.
The Campaign for the Traditional Cathedral Choir (CTCC) was founded in response to Salisbury Cathedral's decision to open it's choir to young girls, warning at the time that progressive directors were "sacrificing a wonderful, ancient tradition of men and boys' choirs for political correctness".
Prof David Howard, author of the 2002 study 'Gendered Voice in the Cathedral Choir', has said the prospect of girls singing alongside boys is"very appropriate", noting that "a lot of the issue is about allowing girls to have the same musical opportunity as boys in their lives". His study found that young girls and boys are able to produce the choral top line to "essentially the same" degree of quality, a finding which was cited by Garrett.
In 2016, Sarah MacDonald, director of music at Selwyn College since 1999 – the first woman to hold such a position in an Oxbridge Chapel – and Director of Ely Cathedral Girls' Choir wrote in support of girls' choral singing in The Telegraph: "In the 21st century, surely all children, regardless of the biological quirk that manifests itself as gender, should be encouraged to find their own voice".
King's College Choir said: "The BBC broadcasts of services from King's College Chapel are part of Christmas for millions of listeners and viewers across the globe. This has given the boys' choir a higher profile than our other choirs, especially in this centenary year. However, the College also supports mixed voice singing through King's Junior Voices, an open access choir for children from local schools. Our adult mixed choir, King's Voices, is featured on our next album to be released, and we encourage all viewers to listen and enjoy.
"We are constantly looking to improve and develop all that we do in the Chapel and give serious attention to all the relevant debates and issues that emerge."