CUSU accounts reveal far smaller losses than expected for last year
Initial predictions had suggested the losses would be more than £100,000 higher than the final figure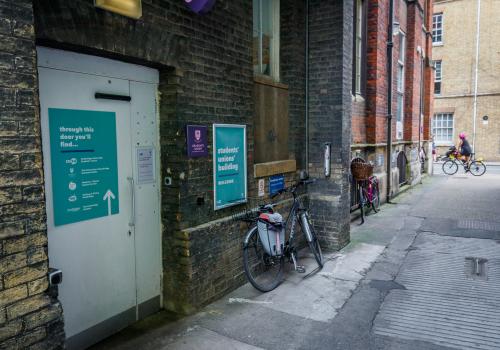 CUSU has released its audited accounts for the last academic year, which reveal that the student union faced significantly lower losses than had been initially predicted, with the final figure coming to £6,836.
Previously, the student union had predicted it would lose up to £140,000 during the 2016-17 year, in which Amatey Doku was president, with that figure adjusted to £70,000 at the end of last Easter Term.
CUSU President Daisy Eyre told Varsity: "I hope that financial stability will allow CUSU to concentrate on its core work, representing students. I'm very glad to be leaving CUSU in a better position than when we started and feel very positive about the Union's development."
CUSU claims that the reduced losses were due to accounting changes and staff vacancies.
The student union has run a deficit since the 2014-15 academic year, prompted by the collapse of several revenue streams, most notably a series of careers projects in partnership with the publisher St James's House.
The reduced losses will leave CUSU's financial reserves in a better position than expected. The student union has passed a budget for the current academic year which anticipates losses currently set at £70,000.
It was announced in March that CUSU is likely to nearly break even in the 2018-19 academic year, following an boost in funding of £80,000 from the University, and an expected increase in commercial funding through a new careers publication.
By current figures, it means CUSU's total losses since 2014 will amount to around £130,000, following a £50,000 loss in 2015–16.
As a registered charity with an annual income over £10,000, CUSU is obliged to provide an independent audit of its finances to the Charity Commission each financial year. CUSU was late in submitting this year, for the third year in a row, which it said was "due to the ongoing examination of CUSU's accounts". The Charity Commission follows a policy of "no excuses" on its website, with continued examination of accounts not listed as a valid excuse.
Eyre said: "For the past few years, CUSU has been in a period of financial flux and change, which has made completing our audit difficult. This year, we have done a lot of work on clearing up our accounts so hopefully next year we will be able to submit them on time. This should definitely be a priority for future CUSU teams. "
At CUSU Council in Easter Term last year, Mark McCormack, the student union's general manager, said losses for this year would be around £140,000. Shortly after, CUSU "entered into one final deal" with St James's House at the end of the 2016-17 financial year, which former CUSU President Amatey Doku previously noted would raise its income by £60,000, a figure which has been adjusted to £76,000 in the latest accounts. Doku added that CUSU had received a tax rebate of up to £12,000.
This year's audit said that CUSU were "repaid by the University for a staffing underspend" from the 2015-16 academic year, and found that some staff rolls went unfilled, reducing the CUSU payroll. These developments contributed to the further reduction in losses.
Despite this, CUSU's spending on staff spend still rose, as roles which had been unfilled 2015-16 became occupied. Pensions also rose "in line with statutory requirements," and salaries rose by 1% "as standard." Eyre said the staff team was "slightly restructured" in order to stay within the 2018-19 budget, in line with comments she made last year.
A student-run financial inquiry was established at the beginning of this academic year, and presented its report in May. CUSU was criticised for "poorly" communicating the issues being debated in recent budget decisions, and for "the rather shoddy" careers guide produced with the "unreliable" St James's House.