Late charity filings confirm CUSU losses of £50,000
The student union has finally provided long-overdue statutory documents, showing the first of at least two years of losses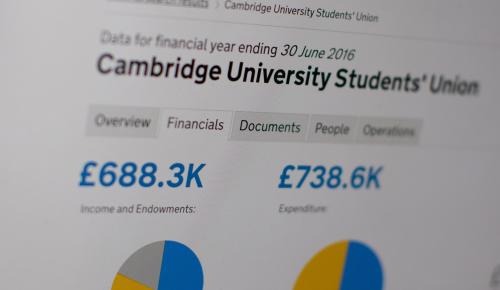 After nearly four months of delays, CUSU has provided statutory end-of-year financial information to the Charity Commission. The data, released 110 days late, shows the student union made a £50,000 loss in the year ending June 2016.
The new filings show that CUSU had an income of £688.3k in 2015–2016, and expenditure of £738.6k – putting its losses for the year at just over £50,000. The number is slightly lower than previously predicted: following questions from Varsity at CUSU Council in May, Mark McCormack, the student union's general manager, said the losses for that year would be around £59,000.
It is the first of at least two years of substantial losses anticipated by the student union, which has been suffering the financial effects of unravelling itself from over-reliance on a lapsed publishing contract. Last term, CUSU was forced to pass a budget anticipating a £75,000 loss in the coming year, as it attempts to generate new revenue streams.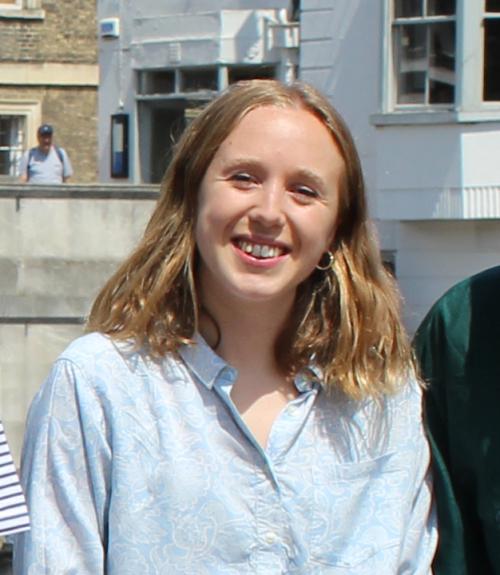 The worst is yet to come, according to McCormack, who said that the losses posted in next year's accounts – for the year ending June 2017 – would be "in the area of £140,000". This number was amended down to £70,000 after CUSU announced it had struck a one-off publication deal with St James's House, a long-term business partner. The losses will be deducted from the student union's reserves, and CUSU has said it is in negotiations around securing a bailout from the University. The student union previously made a small loss for the year ending June 2014.
The latest trustees' report, detailing the student union's activities through the financial year, has yet to be released.
The delay in releasing the information, due in April, has been a long-running saga, with Daisy Eyre, CUSU's new president, telling Varsity in July that the accounts were being held up as they awaited being signed off. In August, Eyre said that the accounts had been delayed further as the student union's auditors adjusted accounting frameworks. Last year, the accounts were even later, arriving some thirteen months late.
"I am really happy that our accounts have, at long last, been published," Eyre told Varsity. "Although the basic accounts themselves had been complete and finalised since March, the process of getting to grips with the new charity accounting framework (the FRS102) with our auditors has been more drawn out than we would have hoped. I am confident that next year things will go more smoothly."
Eyre confirmed that CUSU is in the process of seeking out a bailout – the second time they have required one in recent years.
"CUSU is in discussions with the University about whether our funding shortfall will be covered by a loan or some kind of grant," she said. "Although the conversation about this transitional period has started, we haven't come to any conclusion yet."
Amatey Doku, Eyre's predecessor, faced questions at Council last term, as students sought to understand how CUSU had come to face such substantial losses. Voting members at Council ratified a loss-making budget, including austerity-driven cuts to budgets for sabbatical officers and student campaigns.
Following a motion proposed by representatives of Wolfson College Students' Association, a decision was made to launch an inquiry into CUSU's financial woes. CUSU was supposed to begin recruitment for that inquiry in May, but did not do so. It is likely that it will now launch in Michaelmas term.
Sebastian Wrobel, Wolfson's outgoing external officer, who proposed the inquiry, said he accepted CUSU's reasoning for delays.
"Amatey [Doku] told me that he had another look at the statues and how committees are generally established by CUSU Council," Wrobel told Varsity, "and apparently they're always more of an ad-hoc thing and not created so much in advance. His solution (as I understood it) was therefore to advertise and form the Enquiry Commission at the start of Michaelmas."
"I feel like this is not such a big problem and rather a consequence of Council's decision not to form the Commission immediately. I just hope that the people who indicated their willingness to be a part of the [inquiry] back at the last Council meeting will still be motivated to scrutinise the events when the committee is eventually created," he said.
CUSU's new sabbatical officers have just completed the first month in their new posts, and the student union's new trustees have also held their first meeting. They face several challenges in the coming months, including attempting to shore up the student union's finances, and preparing a new strategic plan for future years – CUSU having failed to meet many of the targets set in their previous plan.
"CUSU has long been an under-funded student union" Eyre said, "and our trustees seemed happy with our handling of this situation. In particular, our business team has been working hard on bringing in new funds. However, in the long term, our funding situation is one of my priorities for the year and I hope to leave [CUSU] on firmer footing."