Cambridge bids final farewell to Stephen Hawking
The physicist's funeral will take place at Great St Mary's Church this afternoon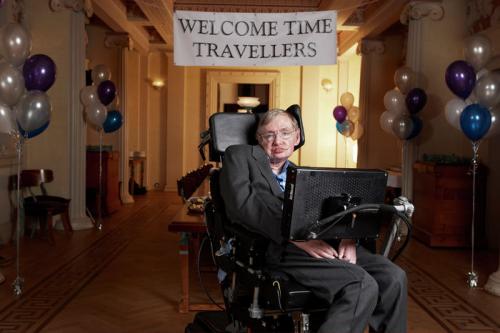 Mourners will pay their last respects today to Professor Stephen Hawking, in a ceremony that will take place at at Great St Mary's Church at 2pm.
The private ceremony will be attended by the former professor's family, colleagues and friends. Guests will be greeted by senior clerics upon arrival, and the service will be led by Dr Cally Hammond, dean of Gonville & Caius College.
Actor Eddie Redmayne, who portrayed Hawking in the Oscar-winning The Theory of Everything, will read from the Bible before a reading by the astronomer royal and former master of Trinity College, Martin Rees.
Hawking, the former Lucasian professor of mathematics until 2009 and fellow of Gonville & Caius College for over 52 years, died in Cambridge on the 14th March, aged 76.
Despite Hawking's atheism, the funeral will be a Church of England service. In liaison with Cambridge University and former colleagues, the family decided that the customary service would be used at the University church, as Gonville & Caius' chapel would have been too small to accommodate the capacity of guests.
In recognition of their role in assisting the professor throughout his 52-year membership of the College, the Hawking family have asked six of Caius' College Porters to be pallbearers at the service. Head porter Russ Holmes will walk ahead of the coffin as it is carried into the church, and will join the other porters in wearing formal College uniform, consisting of top hat and tails, and carry a silver-topped ebony Cane of Office.
Announcing plans for the service, Hawking's family said: "Our father lived and worked in Cambridge for over 50 years. He was an integral and highly recognisable part of the university and the city.
"On behalf of our whole family we want to express our huge gratitude for all the wonderful tributes to our father and to those who have sent us messages of condolence."
The Very Reverend Peter Judd, priest at Great St Mary's Church, said that this afternoon's ceremony would be "a traditional service tailored to the family's requirements. The capacity of the church is 700 but we understand there will be 500 people there."
Hundreds are expected to gather outside the church to pay their respects. A Book of Condolence will continue to be held at the Porters' Lodge of Gonville & Caius, available to the public to sign. Alongside the physical copy, Caius have created an online condolence form, which can be found here.
Holmes said: "It's an enormous honour for the Porters' team here at Caius to be invited to show our respect for Professor Hawking in this way. Many of us knew him and were often part of the arrangements that meant he could enjoy his life as a Fellow of Caius as fully as possible. By acting as pallbearers, we're showing the strength of that connection between Professor Hawking and his College that goes all the way back to 1965, when he joined Caius as a Research Fellow."
The designated route of the funeral cortege is yet to be announced, and the funeral is likely to affect only West Road, Queen's Road, Fen Causeway, Trumpington Street and King's Parade. A University spokesman confirmed that "the vast majority of the city centre is open for business as usual".
Speaking on Radio 4's Today programme this morning, Astronomer Royal Lord Martin Reiss remembered what he called Hawking's "imprisoned mind roaming the cosmos".
He said that Hawking's groundbreaking equation, which linked Einstein's theory of gravity, space and time with quantum theory, had lead to "more sleepless nights among theoretical physicists than any paper written in history." Reiss added that this was the equation Hawking had wanted to be inscribed on his tombstone.
Reiss continued, "Despite all his difficulties he remained human and normal, and interested in the external world — he loved opera, and theatre, and was interested in politics."
Hawking's ashes are to be interred at Westminster Abbey, marked by a Service of Thanksgiving on 15th June.
The Dean of Westminster, the Very Reverend Dr John Hall, said: "It is entirely fitting that the remains of Professor Stephen Hawking are to be buried in the Abbey, near those of distinguished fellow scientists. Sir Isaac Newton was buried in the Abbey in 1727. Charles Darwin was buried beside Isaac Newton in 1882."