CUSU and GU elections – everything you need to know
As candidates battle for your attention and that essay deadline looms, here's the key info on this year's elections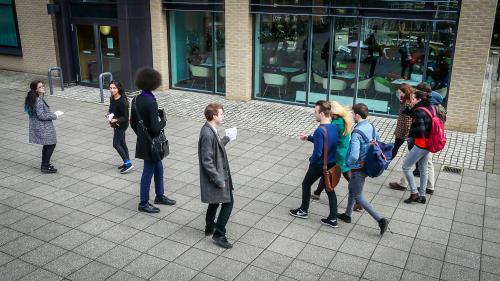 It's the time of the year every aspiring student hack, psephologist or overcommitted student journalist loves – the annual elections of CUSU and the Graduate Union (GU).
Over the next week-and-a-bit, students will be bombarded by flyers, social media posts, endorsements of questionable value and cover photo changes as 16 students battle it out for eight positions (and zero students battle for one position).
Campaign shenanigans aside, the student union is living in interesting times: ongoing staff strikes have the potential to re-ignite a semi-dormant student infatuation with direct action, and the student union's financial issues – which show no sign of abating soon – mean there's a lot more at stake than usual.
CUSU elections commence today
If you're an ordinary student, confused by with a strong urge to exercise your democratic rights, it can be hard to keep up. Here's everything you need to know.
What are the elections, and who is running?
At 9am today, campaigning started for the CUSU/GU elections, to pick sabbatical officers for next year's CUSU and GU teams, to appoint an independent student representative for the University Council, and to find two new ethical affairs officers.
Successful candidates for sabbatical roles will take up their positions in July. Sabbatical officers (or 'sabbs', so called because they take a year out either in the middle or at the end of their degrees to fulfil their roles) are paid a salary for their role (likely to be £20,402 for the year, with more paid for the GU roles).
The positions, and the candidates:
CUSU president
Connor MacDonald (Emmanuel)
Evie Aspinall (Pembroke)
Siyang Wei (Newnham)
GU President
Joe Cotton (Wolfson)
Mrittunjoy Guha Majumdar (Christ's)
Sofia Ropek Hewson (Pembroke)
Access and funding officer
Rhiannon Melliar-Smith (Trinity Hall)
Shadab Ahmed (Christ's)
Disabled students' officer
Education officer
Welfare and rights officer (split CUSU/GU role)
Christine Pungong (Newnham)
Walinase Chinula (Gonville & Caius)
Women's officer
Claire Sosienski Smith (Selwyn)
University Councillor
George Breckenridge (Fitzwilliam)
Hugo Larose (Gonville & Caius)
Marcel Llavero Pasquina (Girton)
Ethical affairs officer
What are the key dates of the election?
Voting will open next Tuesday, at 9am. Before then, candidates will be focusing on campaigning. The major set-piece debate between the various contenders will be on Sunday evening, at CUSU's official hustings. Once ballots are opening, there will be be almost four days of voting: closing next Friday at 5pm. The results will be announced at an event later that night.
Who can vote?
For most of the positions, any student member of CUSU can vote. This includes students whose JCR/MCR is not affiliated with CUSU – for examples, at Corpus Christi and at Gonville & Caius.
There are four exceptions. Voting for GU president is only open to GU members (defined by the University as mature students and postgraduates). The roles of women's officer and disabled students' officer – which also serve as head of liberation campaigns – can be voted for only by self-defining women and disabled students. Finally, any student at the University may vote in the election for University councillor, regardless of whether they are a CUSU or GU member.
To check your name is on the electoral roll, go to CUSU's voting hub.
What are the rules?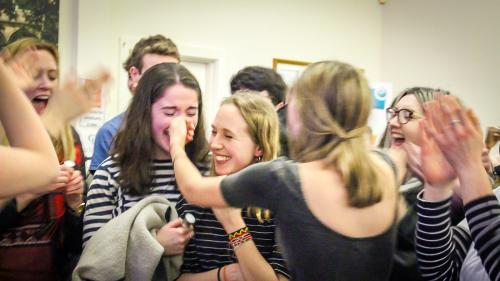 Following a loosening of CUSU's election rules last year, student elections have embraced a more laissez-faire attitude, within limits. Chief among these is budget: candidates for full-time sabbatical positions are allowed to spend up to £100 on their campaigns, with students in previous years usually choosing to focus on flyers and other printed handouts. University councillor and ethical affairs officer candidates can both spend £70.
Students are permitted to use materials they already own, but must declare them to the Election Committee (EC) – a group of student volunteers running the elections – who will attribute a cost. Notably, any free resources they use must be made readily available to all other candidates. In recent years, many student candidates have borrowed equipment from friend or other sources: last year, this included one unsuccessful candidate using a drone camera for their launch video.
Fly posting and stickers are banned, as is hateful speech or any criticism that extends beyond policy into a personal attack. The use of "pre-existing email lists, social media pages or groups" to campaign is disallowed – though the ability of EC to enforce such rules is clearly limited. The only exception to this is society mailing lists, with the societies' endorsement (see below). Students are not allowed to run in a slate (in which candidates support each other), and candidates cannot endorse one another.
Candidates will not form official campaign team this year, but can be held responsible if someone EC decides is acting as a campaigner for them breaks election rules.
Are endorsements allowed?
Often, candidates look to societies or prominent Cantabs to give them an endorsement for election. Most notably, last year, the outgoing Master of Gonville & Caius, Sir Alan Fersht, endorsed Jack Drury, an unsuccessful presidential candidate. Societies and clubs can endorse candidates, but JCRs and MCRs, autonomous campaigns and members of CUSU/GU staff cannot. Societies can send out one email about endorsement, and if challenged must show proof that they understood a sufficiently serious vote ("in accordance with their own constitutional requirements"). People cannot use their positions as individuals in "a position of status" to endorse – so the head of a University sports team can give an endorsement, but must do so entirely in a personal capacity.
All the election news, in one place
Comprehensive news and analysis on the CUSU/GU elections, collected.
Visit Varsity's Elections 2018 hub.