Double whammy for future of higher education as Jo Johnson leaves role as universities minister
The move comes on the same day as Toby Young's announcement that he would be resigning his place on the newly-created Office for Students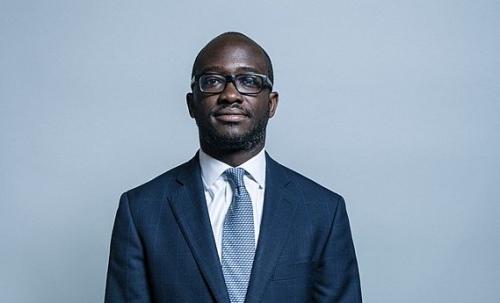 In the second higher education shake-up of the day, Jo Johnson has been replaced as minister for universities and science by Sam Gyimah. The news comes just hours after the Johnson-backed Toby Young announced that he would be stepping down from his role on the Office for Students (OfS).
The MP for Orpington will now take up a role as a transport minister and minister for London. Johnson's brother Boris, the current foreign secretary, had previously served as the Mayor of London between 2008 and 2016.
Farewell unis and science - our greatest national asset & best thing about this country. It's been an honour to have had this role - proud of all our reforms, especially the Teaching Excellence Framework & the Higher Education & Research Act. Brilliant successor in @SamGyimah

- Jo Johnson (@JoJohnsonUK) January 9, 2018
The move means there will be another fresh face in the Department for Education, following the resignation of Justine Greening from her role as education secretary yesterday. Having turned down a move the Department for Work and Pensions, she was replaced by Damian Hinds.
Johnson had been caught up in the row surrounding the appointment of Young to the newly-created Office for Students. Despite fellow MPs, academics, and unions arguing that previous comments of Young's made him unfit for the role, Johnson had stood by him as "an eloquent advocate for free speech".
Speaking in the House of Commons yesterday, Johnson admitted that "many of the tweets have been obnoxious and repellant in many ways", but that argued Young had been on a "developmental journey" in the "eight or nine years" since the posts.
His support was not enough to save Young, however, who resigned his position this morning. Johnson stood by Young, saying in a tweet that "his decision to stand down from the OfS board and repeat unreserved apologies for inappropriate past remarks reflects his character better than the one-sided caricature from his armchair critics".
Johnson's replacement, Gyimah, has previously served as the under-secretary of state for prisons. A former president of the Oxford Union, Gyimah joined Goldman Sachs as an investment banker before taking office as the MP for East Surrey after the 2010 General Election. Between 2012 and 2013, Gyimah was then-prime minister David Cameron's private parliamentary secretary.
The introduction of the OfS – a new regulatory body designed to scrutinise the higher education system and champion the interests of students – was one of a number of significant, and controversial, reforms introduced by Johnson.
The Ofs is responsible for overseeing the Teaching Excellence Framework (TEF), a new ranking system for UK universities. The framework allows for universities to increase tuition fees according to their rating, prompting a number of student unions – including CUSU – to urge their students to boycott the National Student Survey, one of the key metrics of the TEF.
Johnson was also outspoken on the issue of free speech on university campuses, saying in a speech in December that in UK universities there were "examples of groups seeking to stifle those who do not agree with them". He announced that there would be penalties for universities that allowed no-platforming, though it was unclear how Johnson planned to implement such a rule.
CUSU president Daisy Eyre, who was among those critical of Toby Young's appointment, told Varsity: "Over his tenure, Jo Johnson has pursued an agenda that has brought universities to the forefront of national politics and media attention, but not necessarily one that has put students' needs first. As yet, Sam Gyimah is a relatively unknown entity and in order to do his job well he must make an effort to connect with students and find out what we care about.
"There are lots of pressing issues in HE, from mental health to rent to decolonising the curriculum to student debt to sexual assault on campus.I hope that he will devote his attention to these issues rather than pursuing the current relentless attack on universities and march towards further marketisation."
Cambridge Defend Education reacted positively to the news, with spokesperson Angus Satow telling Varsity Johnson's move "is good news for students".
"Johnson has presided over the marketisation of higher education, introducing neoliberal reforms no one wanted while consistently attacking students in comments to the right-wing press. His misleadingly-titled Office for Students has lost whatever credibility it had within a week of coming into being," he added