Cambridge academics press Toope to condemn appointment of Toby Young
In an open letter, 94 academics called Young "a serial purveyor of misogynist, homophobic, racist and able-ist commentary"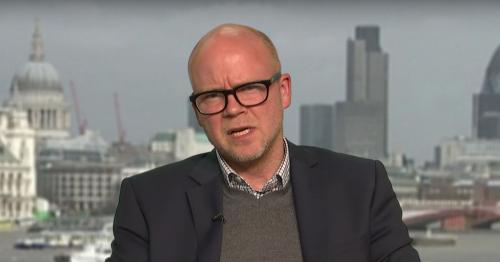 Nearly 100 Cambridge academics are calling on vice-chancellor Professor Stephen Toope to repudiate the appointment of Toby Young to the board of the Office for Students (OfS).
94 academics have so far signed an open letter condemning Young as "a serial purveyor of misogynist, homophobic, racist and able-ist commentary", and saying that they "believe it desirable, just and indeed urgently necessary" that Toope condemns his appointment to the new university regulator.
The letter denounces Young's previous "derogatory and objectifying comments about women's bodies", as well as comments he has made about wheelchair access and the presence of working class students at Oxford and Cambridge, as "vicious and belittling attacks on specifically named communities".
Dr Jason Scott-Warren, who started the open letter, told Varsity: "I see the creation of the so-called 'Office for Students' as part of the government's failed bid to create a free market in higher education.
"The cynicism that underpins the new body is fully confirmed by the appointment of Toby Young to its Board. Young's views, as expressed in his journalism and his Twitter posts, make him entirely unsuitable as an overseer of our university system. We hope that new Vice-Chancellor, who has made it a priority to combat misogyny and discrimination, will express our collective concern at this state of affairs."
Young's appointment to the OfS was greeted by almost immediate criticism from politicians, academics, and students. Many argued that comments he had made in tweets and newspaper columns, ranging from calling working class students at Oxford "universally unattractive" to lewd observations about women's bodies, made him unfit for the role.
In a 2012 column for The Spectator, Young was dismissive of the need for wheelchairs in schools, while bemoaning that "any exam that isn't 'accessible' to a functionally illiterate troglodyte with a mental age of six will be judged to be 'elitist' and therefore forbidden by Harman's Law".
Since his appointment Young has also deleted thousands of his old tweets. Among those singled out for criticism were posts calling Helen Mirren a "#GrandmaI'dLikeToShag", another saying "Danny Boyle's wife's got huge knockers", and "Actually, mate, I had my dick up her arse".
On Friday Angela Rayner, Labour's shadow education secretary, and Dawn Butler, the shadow women and equalities minister, wrote to Prime Minister Theresa May saying "the virulence of Mr Young's misogyny is disturbing", and urging her to remove Young from the OfS. The National Education Union has also written to education secretary Justine Greening to voice their disapproval with the appointment.
Responding to the criticisms on the Andrew Marr Show this morning, Prime Minister Theresa May said she was "not at all impressed by those comments", but that Young should be allowed to remain in his post and would only be sacked if he were to make similar comments in the future.
Calling Cambridge Uni academics worried by Toby Young's appointment to Office for Students. Sign letter of protest here & help call out bigotry in public lifehttps://t.co/g6JaBJvaZW

- Lucy Delap (@suff66) January 6, 2018
The letter from Cambridge academics goes on to argue that many of these comments violate the 'Dignity at Work' policies which the University upholds, and notes that Young has repeatedly attacked the existence of the Equality Act of 2010, which the University is legally obliged to respect.
Lucy Delap, a History fellow at Murray Edwards, tweeted a link to the open letter yesterday, calling for Cambridge academics concerned by Young's appointment to "help call out bigotry in public life".
Speaking to Varsity, Delap said she had signed the letter "because I don't think that Toby Young is the appropriate person to regulate or comment on student activities, given his well-documented bigotry and sexism. His comments on women's bodies demean and objectify them, and no apology on his part can undo the damage done in the past. The #metoo campaign has changed the public sphere and I'm so pleased that this kind of verbal brutality is now being called out".
Noting Toope's promotion of Cambridge's 'Breaking the Silence' campaign against sexual harassment, the signatories argue that a failure on his part to renounce Young's appointment would be a "de facto legitimisation of the culture of sexual harassment and gender inequality" that he has pledged to dismantle.
Signatories of the letter include Peter de Bolla, chair of the English Faculty and fellow at King's, Ian Roberts, a professor of Linguistics and Downing fellow, and Dr Priyamvada Gopal, a reader in the English Faculty. Writer and Emmanuel fellow Dr Robert Macfarlane also added his name.
CUSU president Daisy Eyre has also been among those to condemn the decision. In a statement released last Wednesday, Eyre called Young "ableist, classist and sexist", said he was "utterly divorced from students and the student voice" and that his appointment "reveals the lack of regard for student interests at the heart of the OFS".