Cambridge left out of National Student Survey after successful boycott
The University does not appear in the rankings after fewer than half of eligible students participated in the survey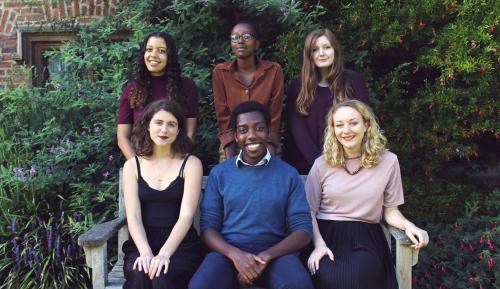 Cambridge has been left out of this year's National Student Survey (NSS) after not enough students participated to meet the necessary response rate.
11 other universities failed to meet the required threshold, including Oxford, Manchester, and Bristol. In order for the universities to appear in the results, at least half the students eligible to participate needed to do so.
The total number of respondents also fell by roughly 12,000 compared to last year, despite more students being eligible to take part than ever before. Just over 300,000 students took part in the survey – representing 68 per cent of those eligible.
The fall in respondents comes after student unions across the country, including CUSU, organised a boycott of the NSS.
The NSS is sent out to all final-year undergraduates, and asks a range of questions on topics such as academic support and learning resources. These are brought together to make up an overall figure for 'student satisfaction'.
Controversially, the findings of this year's survey are to be used, along with graduate employment figures, to form the government's Teaching Excellence Framework (TEF), a new scheme by which the government is hoping to judge quality of teaching in higher education institutions.
Institutions that performed sufficiently well in the TEF will be allowed to raise tuition fees above the current capped level of £9,000 per year.
Student leaders hoped that by not taking part in the survey, students would be able to both voice their opposition to the plans, and invalidate the results of the NSS.
Speaking to Varsity, Martha Krish, CUSU Education Officer, said "we are delighted that our successful boycott of the NSS has been reflected in our absence from the NSS table.
"Although the future of the relationship between the NSS and TEF remains unclear we hope that a strong message has been sent, not only from students at Cambridge but other universities across the country, that we reject and will continue to oppose a marketised Higher Education system."
That Cambridge does not appear in the results also means that CUSU will not appear in the rankings of student unions, where it has traditionally performed poorly. Last year just 37 per cent of Cambridge respondents said they were 'satisfied' with their student union.
Amatey Doku, NUS vice president for higher education and former CUSU President, told The Independent that "The Government wanted to use today's NSS results to allow universities which scored highly to raise fees from £9,000 to over £10,000 by 2020 as part of their draconian reforms to higher education.
"Our membership made it clear to us that they found this unacceptable and demanded we campaign to sever any link between their crude Teaching Excellence Framework (TEF) and a rise in tuition fees which would hit students hard.  
"Figures released today demonstrate just how easily this data can be skewed and how unreliable they are as a measure of teaching quality within this framework. This serves as a reminder that students are opposed to soaring tuition fees and are ready to use their power to challenge any ill-thought changes to the sector which will ultimately see them losing out.
"We will continue to call for the link between fees and surveys like the NSS [to be broken] and engaging students' unions across the country to do the same."
84 per cent of students who participated in the NSS said that they were satisfied with the overall quality of their course. This represents a fall on the previous three years, when 86 per cent had said they were satisfied, though HECFE claims that due to changes in the survey, it is unfair to compare the results with previous years.