Cambridge repeats call for May to drop international students from migration figures
University and CUSU international campaign speak out as Tories tell prime minister to send positive message to foreign students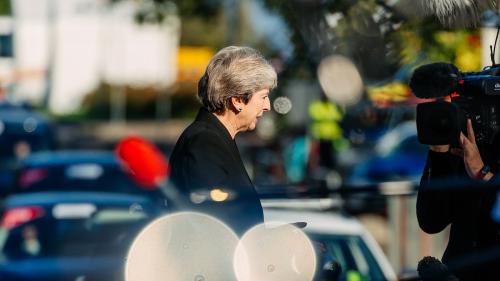 Cambridge University and iCUSU, the international students' campaign, have joined calls for prime minister Theresa May to drop overseas students from migration figures.
May is facing a rebellion from within her own party over the issue, with six Conservative MPs suggesting that they would back a vote to strike international students from the overall numbers.
The is increasing pressure on the prime minister to change the current system before it is raised as part of a future immigration bill. May, who was previously home secretary, is said to wish to avoid the impression that she is 'fiddling the figures' on net migration.
The potential Tory rebels, four of whom are chairs of powerful government select committees, have encouraged May to reverse her current position. May is said to have called for stricter visa rules for students coming from overseas as part of efforts to reduce net migration figures, which her government is attempting to cut to the tens of thousands.
Reports have suggested that May lacks the backing of her cabinet, members of which have encouraged her to avoid a possible defeat in the House of Commons.
Former education secretary Nicky Morgan, who is among the rebels, said "it is essential that the UK continues to attract students from around the world".
---
Got a story for us?
Seen something you think Varsity should be talking about? Contact our News team at news@varsity.co.uk.
---
The University, which has previously thrown its support behind removing international students from the figures during an inquiry into Brexit's impact on Higher Education, reiterated its support for the change today.
"We remain of the view that students should not be included in the net migration figure," a Cambridge spokesperson told Varsity.
"It is vital for recruitment that prospective students feel the UK is a welcoming environment: otherwise they will take their talents elsewhere."
Cambridge accepts international students at a higher rate than most Universities – in October 2016, around 24% of undergraduates accepted into the University were from overseas including the EU, compared to 13% across the sector. Uncertainty around the vote to leave the European Union has raised concerns that international students will be discouraged from applying to study in the UK.
The University campaigned against Brexit as an institution, and last year reported a sharp fall in applications from the EU amid uncertainty over Brexit. In October, Cambridge's new vice-chancellor, Stephen Toope, told Varsity, "I very much hope that the government, as it's negotiating around Brexit, thinks of the university system as one of the most important assets of the country."
CUSU's International Students' Campaign (iCUSU) expressed their concerns about any potential tightening of visa rules.
In a statement from its chair, Leo Paillard, iCUSU said, "As representatives of international students at CUSU, we're obviously saddened to learn that this may potentially lead to restrictions on the numbers of students admitted in the United Kingdom from abroad."
"Most of us came to Cambridge to benefit from the amazing opportunities offered by British higher education and we really wish that the greatest number of foreign students can benefit from them," he added.
Under international rules, someone is counted as an immigrant after they have remained in a country for 12 months. As home secretary, May introduced tighter restrictions on international student visas, in an effort to combat people using education as a 'back-door' means to immigration.
A Home Office study last year showed that Office for National Statistics (ONS) estimations of the number of students remaining in Britain after their studies each year were hugely inaccurate. The ONS had put the figure at around 100,000 people per year – the true figure in 2016 was 4,600.