EU applications to Cambridge down 14 per cent
European applications to UK courses have fallen overall, but Oxford bucks the trend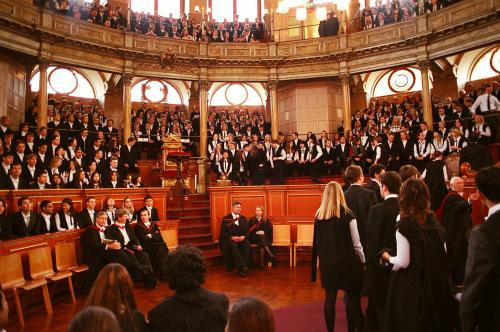 The number of EU students applying for places at Oxford and Cambridge has fallen in the wake of Brexit, according to statistics released by UCAS.  
The figures, which also include applications to study medicine, veterinary medicine and dentistry at other UK universities, only apply to university courses with the earlier application deadline of 15th October.  
Although the data only represents around 10 per cent of total applications to UK universities, this notable decline in EU applications will stoke fears as to the impact of Britain's vote to leave the EU on its universities.
Nicola Dandridge, chief executive of Universities UK, said that the fall highlighted "the importance of ensuring that prospective European applicants are made fully aware of the fees and financial support arrangements well in advance of the applications window."
She went on to suggest that "uncertainty" over whether EU students would continue to be entitled to the same fees and financial support as UK students for the duration of their degrees may have contributed to the decline in applications.
UCAS applications for courses beginning in 2017 opened on 6th September this year, but the government did not guarantee the funding situation for EU students until 11th October, only four days before the deadline.
Dandridge argued that "we need the government to extend these transitional arrangements now for EU students considering applying for courses starting in 2018."
"These prospective European students will soon be starting to consider whether to apply to study at British universities," she continued.
This nine per cent drop represents an end to the recent trend of rising EU applications to UK universities in recent years. The number of EU applicants for 2017 entry has fallen from last year's number by 620 to 6,240, reversing the eight per cent increase seen in the 2016 applications cycle.
Cambridge specifically has reported a 14 per cent fall in applications from EU students, which have fallen from 2,652 last year to 2,277.
Addressing this decline, a University spokesperson said: "We are disappointed to see a reduction in EU undergraduate application numbers on last year, which reflects the considerable uncertainty felt by these students due to the EU referendum."
However, they emphasised that the University "still received more applications from the EU this year than we did in 2012, and Cambridge remains an attractive place for EU students to study."
Oxford, however, has bucked this trend: the University has seen a one per cent increase in EU applications for 2017 entry.
Although an Oxford spokesperson acknowledged that there has been "understandable uncertainty around the implications of the UK's exit from the EU", they added that the University remains "confident that students from the EU continue to see Oxford as a welcoming and attractive option for undergraduate study."