Prime Minister seeks to reduce international student intake
Cambridge could be disproportionately affected as students from overseas are among those targeted by Theresa May in attempts to lower immigration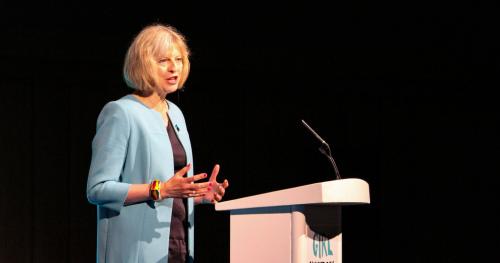 International students are likely to face stricter visa rules as Theresa May aims to reduce net migration.
According to The Times, Prime Minister Theresa May told cabinet colleagues that limits on EU migrants "are a priority" for Brexit negotiations, and "work is under way to examine how to reduce the number of international students coming to the UK".
Students from outside the EU are also likely to face tougher visa rules, as the PM is said to want universities to "develop sustainable funding models that are not so dependent on international students".
As Home Secretary, May prevented students from being removed from the government's net migration target of "tens of thousands", meaning that students are included in migration statistics and universities are subject to government measures to reduce immigration.
The University of Cambridge's Vice-Chancellor, Sir Leszek Borysiewicz, has warned that restricting the level of international students coming to Cambridge and other UK universities could cause "serious damage" to the higher education sector. Borysiewicz called instead for the closest arrangement to "good freedom of movement" within the EU, "particularly in the areas of science and technology".
The Vice-Chancellor issued a statement in July following the EU referendum saying that "Cambridge thrives as part of a wide international community of academic staff and students," and "we remain deeply committed to global cooperation and our dedicated staff who come from all over the world."
Borysiewicz promised that the higher education sector will have "a strong voice in ongoing negotiations", and that Cambridge "will work closely with the Government" to ensure staff and students from the EU "can continue to work and study in this country".
Overseas students made up over 20 per cent of Cambridge's 2015 undergraduate intake, well above the national average of overseas undergraduate students accepted to study in the UK that year, which was approximately 13 per cent.