Long-term targets missed, CUSU calls on students to plan its course
After having met none of the targets set out in its Strategic Plan 2014–17, CUSU is planning to be more flexible in its future aims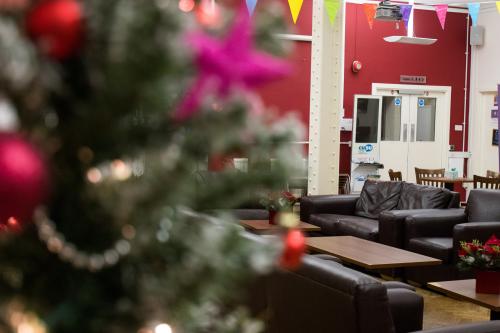 CUSU will call on students to devise a "more flexible" organisational approach for the coming years after failing to meet the targets of its current strategic plan, which will lapse at the end of next month.
The student union has convened focus groups and reached out to the wider student body to decide what its main goals and objectives should be, with the aim of delivering a guiding strategy document by the end of Lent Term.
Trustee Daniel Dennis told Varsity "the strategic direction is one of the most important things that we should pay attention to at the moment", emphasising the importance of solidifying the student union's role.
Overarching new goals for engagement and policy will be intended to complement CUSU's continued efforts to fix its ailing finances. The deadline to apply for expanded funds from the University is just over a week away, and CUSU is seeking to protect itself from large anticipated losses incurred as it disentangled itself from previous commercial activities.
CUSU's previous formalised strategy document, its Strategic Plan 2014–17, is due to lapse at the end of next month. It laid out a vision for the student union's role and prominence within student life, and set eight ambitious targets for engagement, structure and finances.
Those goals turned out to be overly optimistic. CUSU has failed to hit any of the eight formal targets it set, according to available information. The most prominent included:
Two of the other goals relate to the student union's finances, focused upon a movement away from reliance upon the University for funding. Circumstances have rendered a move towards independence impossible, with CUSU saying students should prepare for further cuts if it cannot improve its financial situation through central support.
Acknowledging these shortfalls, CUSU will opt for a more consultative approach to its new strategic plan, aiming to introduce more student feedback and avoid overly-specific goals.
Speaking to Varsity on Thursday, CUSU president Daisy Eyre and Daniel Dennis, one of the student union's trustees, explained the rationale behind the new approach and laid out a vision for a more consultative approach.
Both argued against the idea of setting specific targets, saying that they would only end up limiting CUSU's flexibility.
"If you make it too time bound, then naturally it will feel out of date," Eyre said, adding that she wanted to ensure the new plan, which is overseen by the board of trustees, "isn't a tickbox exercise".
"We're starting from scratch," Eyre said, "it's a more organic process".
Consultations are still being planned, but early ideas include sabbatical officers visiting colleges to conduct meetings with students directly, rather than expecting members to come to CUSU's offices at 17 Mill Lane. They also intend to visit lecture sites, in order to "vox-pop" students about the issues that concern them.
Long-term strategy is difficult for CUSU, given that its core sabbatical officer teams are usually transient, rarely staying at the student union beyond a single year. Because of this, continuity is usually in the hands of its staff, led by general manager Mark McCormack, and its trustee board. After an influx of new trustees over the summer, only one trustee has been part of CUSU longer than four months.
Dennis and Eyre acknowledged that this led to an accountability problem with long-term strategy. After the previous Strategic Plan was published, it was quickly dropped by newer sabbs: last term, former president Amatey Doku dismissed its goals as no longer relevant to the student union.
Eyre echoed this, and said the new plan would be "more about guiding", aimed to prompt future CUSU officers to ask themselves "'Does this contribute to any strategic goals?'" before taking new decisions.
She said they had received strong support at the latest meeting of the Council Committee for the Supervision of the Student Unions (CCSSU), where they outlined a vision for CUSU's role in student life. "We've already done that core mission pitch," Eyre said.
At this stage, the new plan is still an outline, and Dennis and Eyre emphasised that students would have the final say in what shape it takes. "We are taking seriously every recommendation," Dennis said.