Cash-strapped CUSU faces choice: push for more Uni funding, or struggle on alone
Analysis: Too poor to launch new fundraising activities, the student union has to weigh up the cost of seeking central support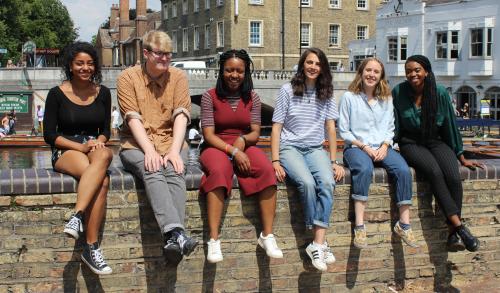 On Tuesday and Wednesday, thousands of students will descend on Parker's Piece for the Freshers' Fair, where over 400 societies will be hawking themselves to potential new recruits. It is by far the largest event in CUSU's annual calendar, and a major money-spinner for the student union.
This year, that revenue is needed more than ever, as the student union embraces austerity to counteract the effects of successive years of large-scale financial losses.
CUSU's expected losses total hundreds of thousands of pounds over several years, largely due to an over-reliance on a lapsed publication contract. Income from the contract, which has not been renewed since 2015, had previously been a core revenue stream.
Statutory financial information released in August, provided to the Charity Commission 110 days late, showed that CUSU made a loss of £50,000 in 2015/16. During Easter Term, it disclosed expected losses for the past operating year in the region of £70,000, and was forced to pass a budget which included cuts to core services, and a predicted loss of £75,000 this year. Operational deficits mean losses to the student union's limited reserves.
In May, CUSU Council voted to launch a student-led inquiry committee, to be formed this term, to investigate how the student union had managed to run into such severe financial difficulties.
The University previously bailed out CUSU in 2015, and the student union has said it will seek a second bailout of around £100,000 this year.
Inside CUSU, the increasing sense is that the time has come for a change in strategy: rather than be trapped by financial problems, to mount an active and positive drive to receive more central funding from the University. This brings a conundrum for CUSU: in becoming more reliant upon University funding, it risks losing its ability to operate as an independent political entity.
"With the planning round approaching, we have been working on financial modelling for the Union," said Daisy Eyre, CUSU's president. "We are discussing three different proposals on Union funding, two of which involve a block grant. I am quietly hopeful that one of these options will be pursued and that we can make a step in the right direction towards the Union being better funded."
CUSU's options for escaping continual deficit are limited. Services are already cut to the bone: the budget of student union newspaper The Cambridge Student was slashed in 2016, and sabbatical officers and campaigns have minimal funding. A minute from a trustees' meeting last July said "CUSU's budget is extremely bare: it absolutely cannot be cut anymore" – that was before the even deeper cuts last May. Student campaigns tend to operate with low overheads, but the union's ability to coordinate larger political activity or spend money on membership activities will be limited.
The problem, according to some CUSU trustees, is the financial bind it is in. It doesn't hold strong fundraising activities, so does not have much money; because it lacks money, it cannot launch new fundraising activities. Until it is able to fundraise enough to support itself, it may have rely on University support, despite the loss of independence that entails.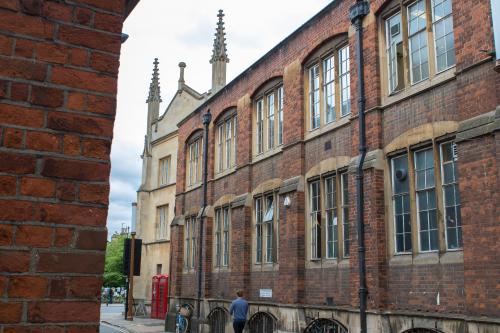 Alex Bols, a former CUSU external trustee, summarised the difficulties it faces. "When I was President of the students' union at Southampton University in the late 1990s we received a block grant of over a million pounds," Bols told Varsity. "This figure is clearly significantly higher nowadays, and most Russell Group university students' unions receive sizeable support from their institution which enables them to fund a whole range of activities."
He added that "the fundamental challenge that CUSU faces is the lack of a significant and stable block grant from the University", saying "this should remain a priority for lobbying activity with the institution."
That relationship with the University will be tested further by new regulations for the operations of Cambridge's two student unions, CUSU and the Graduate Union. The new regulations, which came into effect in July, give the University Council a most direct role in supervising CUSU's finances. Most notable among them is a requirement that CUSU provides expenditure reports twice a year, to be approved by the Council Committee for the Supervision of the Student Unions (CCSSU), and powers allowing the University to conduct an audit of the student union.
"CUSU funding currently revolves around the University," said Eyre. "I am working to move towards a financial model where we have more independence from the University and very much value student support in trying to achieve this aim."
The two bodies have had somewhat difficult relations in recent years, with the University denying requests for funding from CUSU on the grounds that student union had not set clear enough goals on "core services".
Not only does CUSU receive a substantially smaller block grant than most other student unions, including the directly comparable student union at Oxford, it is also denied many of the fundraising routes normally open to a central student body. Unlike many student unions, it does not have a bar or run nightlife events, which are instead hosted at a collegiate level by JCRs and MCRs. It can use its headquarters at 17 Mill Lane to host events, but their scale is limited by the available space. In 2015, an application for £100,000 to refurbish its headquarters was rejected due to both a weak proposal, and a demand from CCSSU that CUSU form more clear priorities.
Two former revenue streams, running club nights and publishing careers guides, have dried up recently. The first was abandoned after attempts had limited success, the second ended by a combination of declining print revenue and a belief among sabbatical officers that the products were not serving members' interests.
"Other funding options are likely to remain the icing on the cake and feed into the budget," Bols said, "but are unlikely to provide the majority of their income in the long run."
Jon Wall, a former student trustee, echoed Bols: "The fundamental problem is how CUSU is funded. The university does not give CUSU a block grant, unlike every other SU in the country, which means that funding has to be applied for in bits for every little thing the SU wants to do. There's not a lot of consistency, and not a lot of support. CUSU has to jump through a lot of hoops to get not a lot."
CUSU introduced several new trustees over the summer, who will find themselves in the position of having to immediately fight financial fires, and devise new income streams.
One of the new trustees, Daniel Dennis, from Darwin College, said "It is important for CUSU to consider all its funding options carefully, which includes its relationship with the central University" but added that he would "support further funding from the University so long as the relationship is sustainable and in the best interest of CUSU's strategic direction"