Candidate for NUS delegate claims she became 'the object of derision' at hustings
Carine Valarché says she was 'repeatedly singled out' throughout the hustings event on Monday night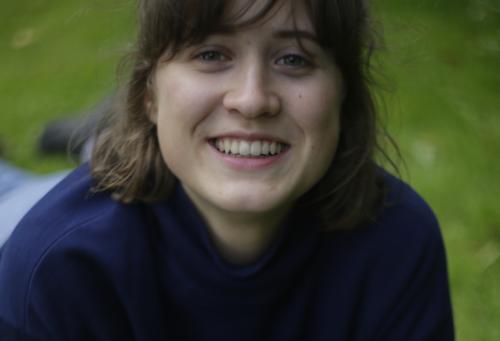 A candidate in the election for Cambridge's delegates to the National Union of Students' annual conference has criticised the conduct of fellow candidates and audience members at a hustings event on Monday night.
Carine Valarché said she had been "made to feel unwelcome" at the hustings, through a combination of comments made by fellow candidates and questions from audience members. Valarché eventually left the hustings before it had officially finished.
In a statement released on her campaign's Facebook page, Valarché said: "This isn't the student politics I knew existed and it doesn't represent me and I don't believe it represents the views of most students here at Cambridge. I am more committed than ever now to run a campaign that speaks to students who have never been involved in student politics before."
She added that the incident "made clear to me why so many young women feel reluctant to put themselves forward in politics."
In her manifesto, Valarché promises not to be a "CUSU fuckboi". She also pledges to support the rights of LGBT and female and non-binary students, and to campaign for more sustainable environmental policies.
Speaking to Varsity, Valarché said that comments were made during the hustings in reference to her "CUSU fuckbois" campaign, as well as erroneous suggestions that she had supported the tripling of tuition fees.
The final question, which asked each candidate what they had personally done to support divestment, was posed by an audience member who introduced themselves as a representative of Cambridge Zero Carbon Society. The society is involved in campaigning for the University to divest its assets from fossil fuel companies.
Following this contribution, Valarché became visibly upset and left the room. Candidate Laurie O'Connel later refused to answer the same question, citing the impact it had had on other candidates.
Valarché told Varsity that the question was "very clearly a personal attack on my experience" as a self-proclaimed environmentalist. She said the questioner asked her "how she could possibly justify herself" as such given her lack of involvement in Cambridge Zero Carbon Society.
She continued: "Considering that one of the candidates on the panel was specifically involved in [Cambridge Zero Carbon Society] at a high level, I felt the question was not only unfairly skewed against me, but also slanted in that candidate's favour."
In a statement released to Varsity, a spokesperson for Cambridge Zero Carbon Society said: "Naturally, since the NUS delegates have a large responsibility in terms of representing the views and demands of students, our member wanted to make sure that Carine's manifesto promises, particularly those on divestment and environmentalism, were serious, especially given the humour and comedy employed in Carine's campaign videos. However, the member from Zero Carbon who spoke admits that their phrasing was poor and too harsh, and we apologise sincerely for any distress caused by our campaign member.
"Zero Carbon did not act in collaboration with any candidate. The individual in question takes sole responsibility for their comment and their tone is not representative of Zero Carbon's wider engagement with the democratic process. We wish all candidates best of luck in their campaigns."
Valarché's statement was quoted in full in an email sent to the mailing list of the Cambridge University Liberal Association (CULA, formerly Cambridge Student Liberal Democrats), who have officially endorsed her campaign