NUS delegate elections: meet the candidates
From promising to abolish rent, to simply not being a 'CUSU fuckboi', see what this year's candidates say they will do for Cambridge students on the national stage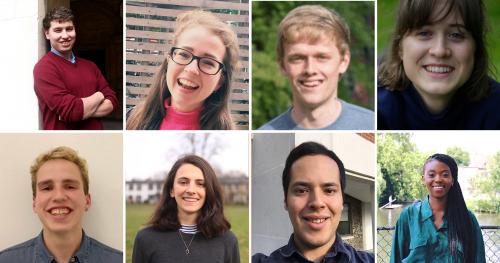 With the election for delegates to the National Union of Students (NUS) opening on Tuesday 31st October, this year has seen an unusually high number of candidates put themselves forward to be Cambridge's representatives.
The elected candidates will go to NUS Conference taking place in Glasgow in March next year, where voting for the NUS national committee will take place, as well as voting on national policy.
Cambridge this time will be sending six delegates, one of whom has to be CUSU president Daisy Eyre. The group is required to be gender-balanced, meaning two of the remaining five candidates will have to identify as female.
This year there are 11 candidates for the five positions, making it the most competitive race in recent memory. In contrast, last year there were initially only five candidates running for the five positions (with then-CUSU president Amatey Doku taking up the final position).
Varsity takes a look at who the candidates are and what they have to offer. Voting opens at 9am on Tuesday 31st October, and closes 5pm on Friday 3rd November.
Daniel Davison-Vecchione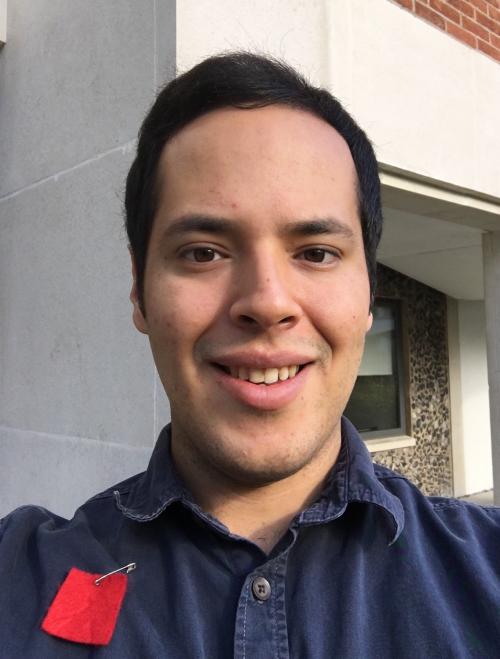 Who are they: Davison-Vecchione is a first-year PhD student in Sociology, and has previously served as a branch secretary in the University and College Union (UCU).
What do they want: Davison-Vecchione argues against the increasingly casual nature of jobs in the higher education sector, saying that he will campaign for better job security and pay. He also promises to campaign not only to stop the current cuts to students' living grants, but to extend them to all who need them.
What do they say: "The student movement has a unique opportunity before it. In the wake of the general election, many of the causes for which I have campaigned for years at the grassroots level, such as ending tuition fees and graduate debt, are mainstream talking points in British politics. To seize this opportunity, we must take bold action through all available channels of mass organising. That is why I am running for NUS delegate: not only to fight for such immediate gains as an accessible education, but also to expand on these gains until we forge a truly free, equal, and democratic world."
Miriam Gauntlett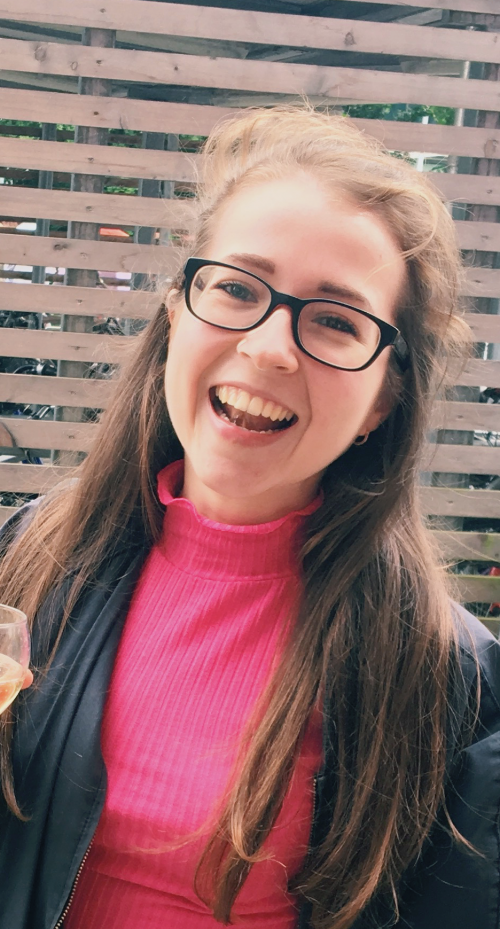 Who are they: Gauntlett is a third year Physics student at Jesus College, and secretary of CUSU women's campaign.
What do they want: Gauntlett says she will campaign for an end to tuition fees and the eradication of existing student debt. She also promises to be transparent by making students aware of what motions are being put forward, and encouraging them to submit their own motions. Gauntlett also says that she will vote for policy that makes the University a safer place for marginalised groups.
What do they say: "I'm running to be NUS delegate because I believe that the NUS has an obligation to be inclusive of all students. It's more important than ever that students form a united movement and lobby the government for political change that will benefit all students; particularly the most marginalised and disadvantaged groups of us. Rising tuition fees and the scrapping of maintenance grants are among the most pressing issues facing students today, and I will support motions in favour of free education, reinstating grants, and eradicating student debt. As secretary of the Women's Campaign, I regularly hear of the challenges facing women on campus, and will push the NUS to continue its campaigns relating to sexual misconduct, consent and under-representation. I will also consult liberation groups in order that the most marginalised voices in our community are platformed at conference."
Keelan Kellegher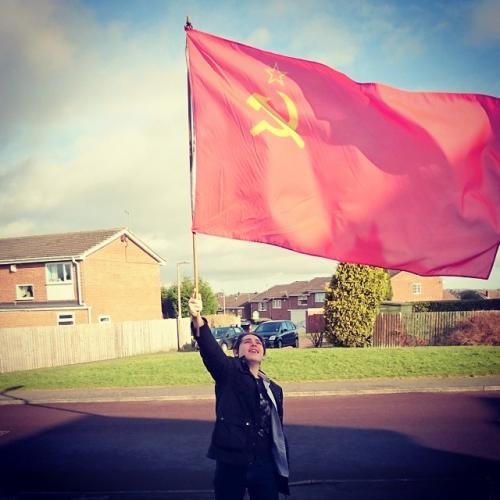 Who are they: Kellegher is a second-year historian at King's. An active member of the Marxist Society, he has written for the Marxist Society's publication, the Revolution.
What do they want: Kellegher also promises to fight for the abolition of rent, and for the University to provide good quality accommodation for free. He also thinks that the NUS should campaign for apprentices to be paid a full living wage, for an end to academies and the Prevent legislation.
What do they say: "I'm running to be NUS delegate to put Marxist ideas at the heart of the conference in the coming year. Our generation is the first ever to be faced with a lower standard of living than that of our parents. Capitalism is failing us and we need radical ideas in organisations such as the NUS to offer the alternative that is necessary. I want the NUS to stop being a vehicle for careerism and to begin to properly fight for our interests as students, actively organising rent strikes and demonstrations. I hope to be a part of this transformative process."
Martha Krish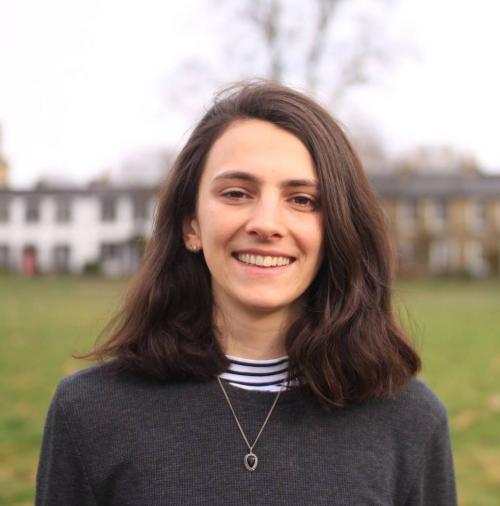 Who are they: Krish is CUSU education officer, having graduated from Robinson College (where she also served on the JCR) last year. She has already been to two NUS conferences.
What do they want: An end to the government's Teaching Excellence Framework, the marketisation of higher education, and increasing tuition fees. Krish also says she will support workers' rights and living wage campaigns, as well as the rights of refugees and asylum seekers.
What do they say: "I've had lots of experience representing students as a Sabb but also on my college's JCR committee and Women's Campaign. I've already been to two NUS conferences already so know how the policy and procedures work. I will be spending this year thinking about and acting for Cambridge students and what they want. All of this puts me in a good position to accurately represent student views and desires."
Connor MacDonald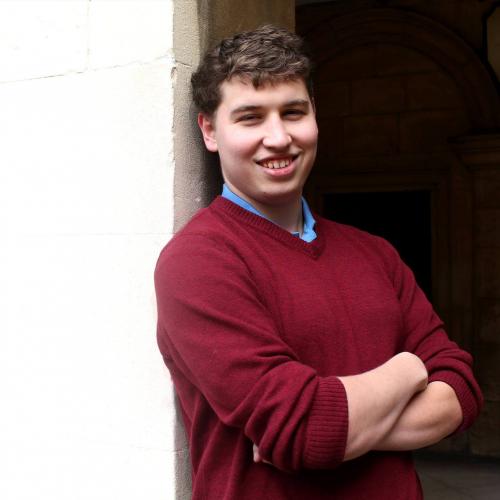 Who are they: MacDonald is a third year politics student, and current president of Emmanuel College Students' Union. He was an NUS delegate in 2016.
What do they want: MacDonald says he will vote on each motion according to its merits, rather than any factional preferences. Making a pragmatic case, he says he will encourage the NUS to work with the government to make actual change for students. He does however give the examples of better funding for scholarships and grants.
What do they say: "I'm running because, after being a delegate in 2016, I've seen how factional and unproductive the NUS can be. We need delegates who will vote on principle and, more importantly, criticize the NUS when it gets bogged down in excessive and vitriolic ideological battles. You deserve better than that from your NUS, and I want to be your voice to demand better and more effective representation on things that matter, such as affordable housing and maintenance grants."
Ed McNally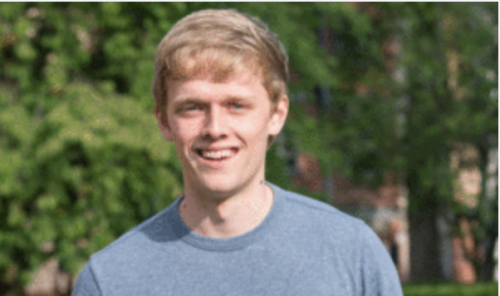 Who are they: McNally is a second year History student at Pembroke College. He helped to revive Cambridge Defend Education, and co-chairs the Palestine solidarity group.
What do they want: McNally promises to oppose Prevent, saying that it constitutes a real threat to free speech on university campuses, as well as leading to racial profiling of students. McNally also believes the NUS should continue campaigning for an end to tuition fees and the reinstatement of maintenance grants.
What do they say: "I'm standing to be one of your NUS delegates because I believe the student movement can make tangible differences to our lives on campus and beyond. For Muslim students subjected to racial profiling and harassment at university due to the government's 'Prevent' agenda, those struggling under a mountain of debt and extortionate rents, and International students facing the threat of deportation, a fighting and campaigning national union is essential. Elect me, and I'll vote to ensure that NUS presses the issue nationally on the scrapping of fees and reinstatement of maintenance grants, and stands uncompromisingly with the most marginalised students."
Laurie O'Connel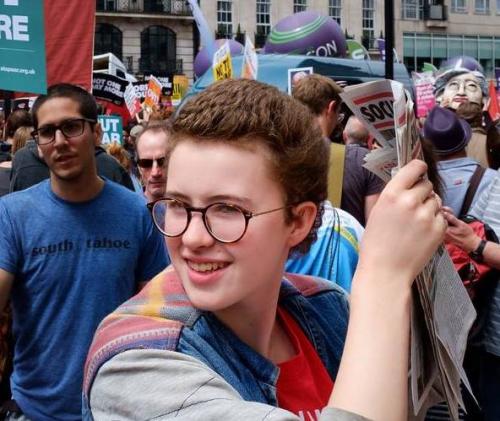 Who are they: O'Connel is a second-year archaeologist at Trinity Hall. An activist with the Marxist Society, O'Connel has written for the Revolution, the newspaper of the Marxist Student Federation.
What do they want: O'Connel says he is campaigning on a "socialist program". Among other things, he is promising to fight for the complete abolition of all rent for students, and the extension of living grants to all. O'Connel also pledges to fight for the abolition of tuition fees going forward as well as the cancellation of existing student debt.
What do they say: "Students on our own can't change society, and we need to be honest about this- to create meaningful change we need to link up with other organised workers and young people. It's a sign of the liberal elitism still very present in student politics that the NUS has so far eschewed many links to traditional working class organisations in favor of being apolitical. With the future of young people under attack, we can't afford to do that anymore. We also need to be more committed to organising in general. For example, previously, the NUS voted to support rent strikes, but I will push for the NUS to organise them. As a union, the NUS has the capacity to organise masses of young people- but we need to push it in that direction."
Lola Olufemi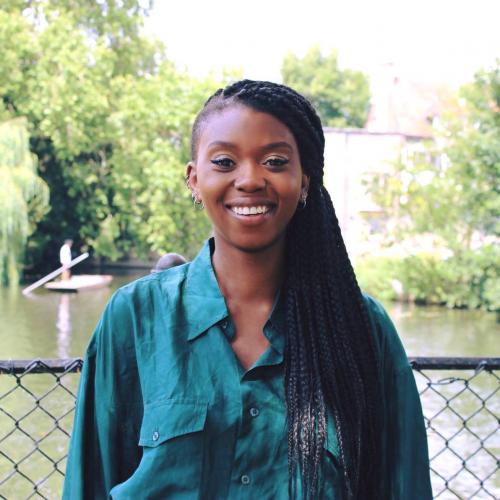 Who are they: Olufemi is currently CUSU women's officer, having graduated from Selwyn College last year, where she studied English.
What do they want: Olufemi says she will put pressure on the NUS to promote zero tolerance policies towards sexual assault and harassment, and to encourage universities to develop their own independent policies. She also pledges to campaign for the closing of the black attainment gap, and the decolonisation of curricula.
What do they say: "This is a crucial time in the student movement. I'm running on a platform of liberation for the most marginalised students (BME, women, working class, disabled, queer) & believe that a strong union is one that puts their interests at the heart of any work they carry out."
Florence Oulds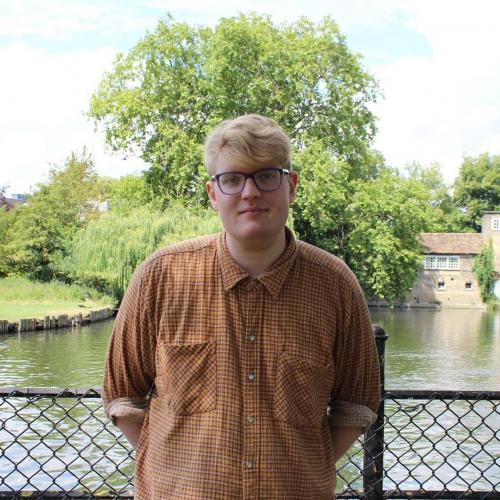 Who are they: Oulds is the current CUSU disabilities officer. She previously studied English at Homerton College.
What do they want: Information about Oulds' campaign is not currently available.
What do they say:
Angus Satow
Who are they: Satow is a fourth-year MML student at Magdalene. A senior figure in Cambridge Zero Carbon Society, Satow has also served as Magdalene JCR's vice-president and green officer. He finished second in the 2016 CUSU presidential election, behind Amatey Doku (now NUS vice-president for education).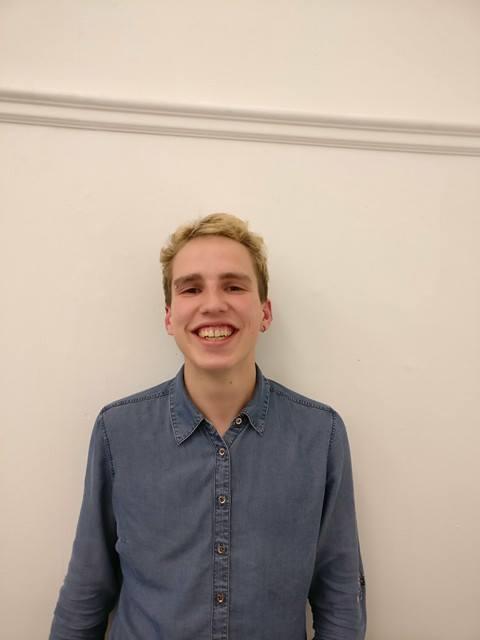 What do they want: Satow says he will fight to protect the rights of international students by encouraging the NUS to keep Britain in the Erasmus arrangement, as well campaigning to keep their fees don't increase after Brexit. Satow also wants the NUS to campaign for the abolition of tuition, as well as existing student debt, as well as coordinating divestment campaigns.
What do they say: "Efficient radicalism. I've consistently stood up for students and social justice: co-founding the divestment campaign, serving on my JCR for two years, helping keep Cambridge in NUS. Now I want to fight for us nationwide. The government is on the backfoot, NUS now needs to set the agenda. Short-term, we should push for keeping Britain in Erasmus, EU students not paying any more after Brexit, and the restoration of maintenance loans. Longer-term, we should fight for free education and equal rights for international students. I have the experience and the passion to effectively push this agenda at NUS conference."
Carine Valarché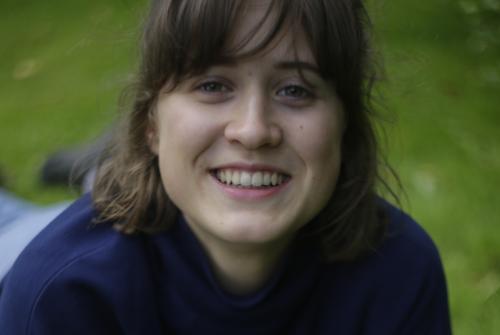 Who are they: Valarché is a third-year HSPS student at Pembroke college. She has served as a CAMbassador, a PEMbassador, and describes herself as a "passionate environmentalist".
What do they want: Though having perhaps the sparsest manifesto of all the candidates, Valarché promises not to be a "CUSU fuckboi". They also pledge to support the rights of LGBT and female and non-binary students, and to campaign for more sustainable environmental policies.
What do they say: "Some might say I have led a relatively jokey campaign, but i think it is so important we engage the maximum number of people in this election, as so often these elections are only for insiders who know it exists, how it works and what they do. By sharing videos and memes, I hope to inform students about the policies most important to me that I'd be defending at the NUS conference: divestment from the use of non-renewable energies; further increased efforts to improve the accessibility of Higher Education to under-represented groups; and ensuring zero tolerance to sexual harassment and assault on student campuses. Moreover, my independence from CUSU means I will hold both CUSU and the NUS to account. Carine Can Change the Consensus. Vote Carine."