After long-running negotiations, CUSU and GU close in on securing college block grant
The two student unions may finally be within touching distance of consistent block funding – though it may leave currently disaffiliated colleges out of pocket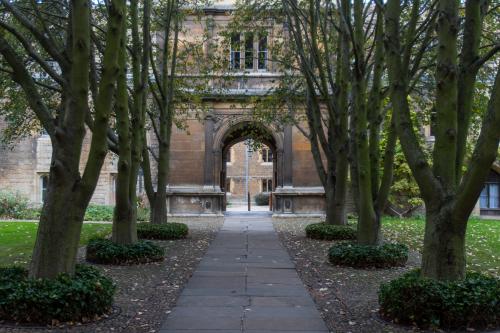 CUSU and the Graduate Union (GU) are closer than ever to successfully changing their college funding streams, after central committees approved a new proposal which would replace per-student fees from affiliated combination rooms with consistent block grants from colleges.
CUSU President Daisy Eyre introduced the new proposal at CUSU Council on Monday. It is broadly similar to another proposal which passed last year, but with a significant cosmetic difference: CUSU and the GU have now said that the money from colleges will go directly to fund staffing the Student Unions' Advice Service (SUAS), the centralised welfare and support office run by the two students' unions.
The current proposal, which Council approved on Monday, has already passed both the Business Sub-Committee of the Bursars' Committee and the Senior Tutors' Committee in its SUAS-linked form. Eyre said that "a straightforward levy is not popular among the colleges", but that they had been more open-minded once the levy was linked to welfare funding.
At present, combination rooms which are affiliated to CUSU and the GU pay a set yearly fee per student. The issue is complicated by the patchy state of affiliations: presently, ten MCRs are disaffiliated from either CUSU or the GU, and two JCRs – Corpus Christi JCR and Gonville & Caius Student Union (GCSU) – are disaffiliated from CUSU. Some MCRs are affiliated to only one of the two unions.
Stabilised income would aid CUSU's ability to plan ahead financially, but the potentially increased future income would only go a short way towards addressing the student union's present financial difficulties, which include it running a predicted deficit of £75,000 this year.
Under the existing system, disaffiliation has typically carried both a political and financial weight, as disaffiliated colleges lose their right to vote at Council and access to some training services, but do not have to pay the per student fee.
The catch is that the individual students from disaffiliated colleges remain full members, with the perks that membership brings. Despite not paying, they can receive free welfare supplies, vote in CUSU elections and access support services. At the same time, disaffiliated combination rooms have extra money to spend, due to saving on fees. This has led to charges of 'freeloading' from members of some affiliated JCRs and MCRs. At a debate last November, when Selwyn students were preparing to vote on continued affiliation, Caius's then-president said, "We can function without being affiliated because everyone else is affiliated."
If passed, the changes will mean that all colleges pay CUSU a set annual 'levy', proportionate to the size of their student body, which CUSU will then funnel to SUAS. Significantly, it will mean those colleges where the JCR or MCR is disaffiliated will begin to contribute again.
Eyre said the changes would help support CUSU's "unstable funding model", which she said is presently too threatened by the potential of college disaffiliation. If introduced for 2018-19, the levy would be set so that the total paid by colleges would match projected income under the current system.
In practice, it would mean a large college like Caius, where both the JCR and MCR are disaffiliated from CUSU, would pay over £4,000 a year more to the larger student union.
A final decision on approving the proposal will lie with the Levy Committee, a sub-group of the Bursars' Committee, a decision-making body comprised of college bursars which is operated by the Office of Intercollegiate Services.
If the levy system is introduced, the possibility remains that bursars at colleges where there is some level of disaffiliation may cut funding to their own JCRs to make up the shortfall. Without the financial bonus of disaffiliation, and politically isolated, those combination rooms may then decide disaffiliation is no longer such a good deal. The bursars of Corpus and Caius did not reply to requests to comment on whether they had consulted with their JCR presidents.
Following a question from Varsity at Monday's council, Eyre said she would attempt to meet with the presidents of Corpus JCR and GCSU to discuss the potential changes. Speaking to Varsity, Corpus JCR President Jack Hodkinson called the proposed funding model "admirable".
"There has always been an air of uncertainty surrounding exactly which CUSU services Corpus students are entitled to," he said. "The proposal would essentially put that to bed: we'd be entitled to anything offered by the Student Union Advice Service. This is a step in the right direction for transparency, and would help to clarify the relationship between Corpus and CUSU, which is unique and complex.
"With that said, the way that this has played out so far is a little odd. No matter whether you agree or disagree with the altered funding model, the idea that CUSU Council (on which Corpus has no voting rights) could make this sort of decision without our input is bizarre."
Hodkinson confirmed that he is "now in close contact" with CUSU President Daisy Eyre, and that the two "intend to work together to ensure that the proposal, if implemented, is carried out in a way sensitive to Corpus' individual needs whilst keeping our eyes on the broader picture."
Caius student president Nathalie Holloway declined to comment, in line with GCSU's long-standing 'no press' policy.