Popularity of sexual health supplies scheme soars
The figures, collated as part of the scheme's annual review, showed that there had been an increase of more than 25% in the number of items distributed to students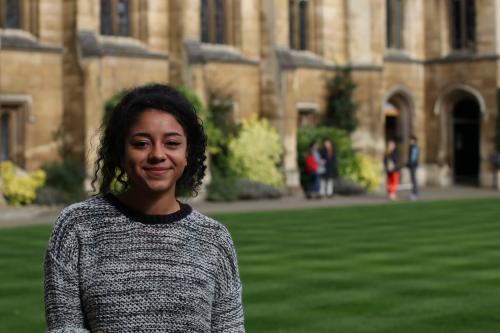 CUSU's free sexual health supplies scheme has seen a surge in popularity, according to figures collected by Welfare and Rights Officer Micha Frazer-Carroll.
The figures, collated as part of the scheme's annual review, showed that there had been an increase of more than 25% in the number of items distributed to students annually by the union.
Condoms remain the most popular item, offered in several varieties and sizes. The number of condoms distributed has increased by 25% since 2013, growing from 27,000 to 35,000.
There has also been a notable increase in the distribution of other forms of protection. The number of dental dams distributed, for example, has doubled, which may suggest an improvement in provisions for LGBT+ students, as well as increased awareness of the importance of protecting yourself from sexually transmitted diseases, whatever type of sex you choose to have.
Speaking to Varsity, Frazer-Carroll said that the scheme, with the aim of "ameliorating potential barriers to accessing supplies for students", was "incredibly important".She continued, "It also seems there has been an increase in conversations around responsible sex on campuses."
Until Michaelmas term 2016, all new undergraduates received a freshers pack which contained condoms and info cards. However, the packs were discontinued in a bid to move away from printed materials. According to Frazer-Carroll, the decision was also taken in order to make students feel less "pressured" to have sex, and counter the idea that "freshers' week must be underpinned by sex".
The discontinuation of freshers' sexual health packs has allowed for increased distribution of supplies upon request throughout the rest of the year.
Frazer-Carroll also sought to quash rumours that the tampering of sexual health supplies left many students at risk. Admitting that there had been "one anecdotal case" of tampering in a college last year, she emphasised that "There's no evidence that tampering is a substantial problem".
"Nonetheless," she added, "we're keen to work with colleges to ensure that supplies are in the safest possible places." She suggested that vending machines be used as a secure technique for distribution of supplies