Honorary St Edmund's fellow and Vatican official charged with sexual offences
Cardinal George Pell, the Vatican's Treasurer and advisor to the Pope, has been charged with multiple sexual offences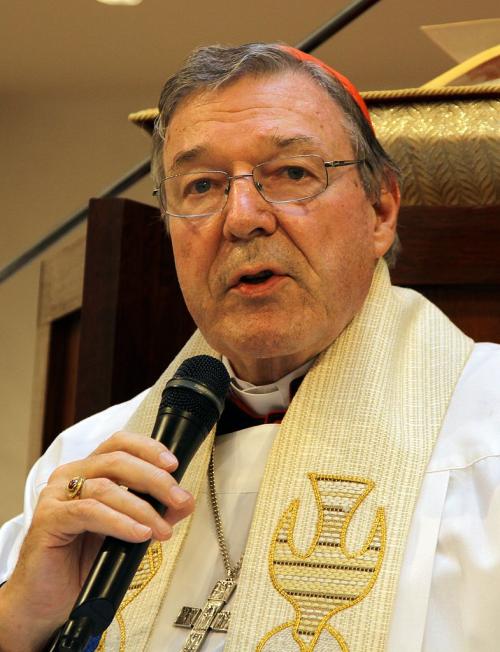 Cardinal George Pell, the third highest-ranking official in the Vatican, and an honorary fellow of St Edmund's College, has been charged by the Australian police with multiple sexual offences.
The 76-year-old Australian prelate, who serves as the Vatican's Treasurer and advisor to the Pope, has been ordered to appear at Melbourne magistrates court on 26th July.
Shane Patton, the Deputy Commissioner of police in Victoria, Australia, revealed that the allegations are "historical sex offences" and that the charges have been made by "multiple complainants."No details concerning the complainants or specific offences have been released.
The Catholic archdiocese of Sydney released a statement in which Pell said that "he has again strenuously denied all accusations," and "will return to Australia as soon as possible to clear his name." 
The charges come a year after  Australia's Royal Commission into Institutional Responses to Child Sexual Abuse accused the former leader of the Archdioceses of Melbourne and Sydney of "mishandling misconduct cases against clergy members," as reported by The New York Times. Further allegations surfaced that Pell had been sexually abusing minors from early priesthood until his tenure as Archbishop of Melbourne.
Although citing ill health as the reason behind his refusal to return to Australia to give evidence to the Royal Commission, Pell denied the allegations via a video from Rome. Last month, he supported these denials by saying that he would "like to restate [his] innocence."
Cardinal Pell is the most senior figure in the clergy to have been charged with sexual abuse. Pope Francis previously refused to dismiss Pell, saying that he would "wait for justice and not make a mediatic judgment — a judgment of gossip". These latest charges, however, are said to represent the biggest challenge to date to the present Papacy, given Pell's position as the third most senior Vatican official.
Pell also has links to the University of Oxford, having studied at Campion Hall, a constituent Permanent Private Hall of the University, for his doctorate.
Responding to Varsity's request for comment, St Edmund's College acknowledged news of the court hearing in Australia, but made no further comment on the proceedings