Cambridge heads to the polls
Voting stations open until 10pm for County Council and Mayoral elections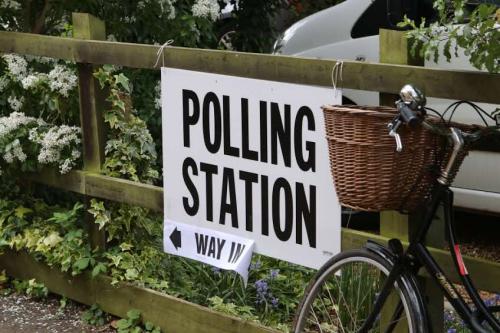 Voters in Cambridge are heading to the polls today to participate in the local elections, which will decide the composition of the new county council for Cambridgeshire, as well as the inaugural mayor of Cambridgeshire and Peterborough.
Although the snap general election has overshadowed today's vote, all parties will be looking to the results as an early indication of their prospects ahead of June 8th. General election frontrunners Daniel Zeichner and Julian Huppert both used their recent launch events to call on students to help their campaigns build momentum with strong showings in national elections.
The last time Cambridgeshire went to the polls to elect their County Council, in 2013, the Conservatives made a strong showing, winning 32 of the 69 seats available. 
The Conservatives will be hoping to turn their strong national polling record into an overall majority this year, for which they would require a gain of three seats. Labour, Liberal Democrats, and UKIP all also have significant presences on the incumbent council, and will be hoping for a strong performance to increase their representation.
Clare Porter Kevin Price will be bidding to become the first mayor of the Peterborough and Cambridgeshire Combined Authority. Labour candidate Price is one of seven candidates competing for the job, with Conservative James Palmer the strong favourite.
A number of Cambridge University students are also hoping to be elected. Conservatives Connor MacDonald, Henry Mitson, and James Mathieson are all fighting wards within the city, as is Labour candidate Joe Dale.
Around fifty churches, libraries, and college buildings in Cambridge have been converted into polling stations today. Voting opened at 7am this morning, and will remain open until 10pm