Women receive more Cambridge offers than men
For the first time ever, female applicants proportionally receive more offers from Cambridge than their male counterparts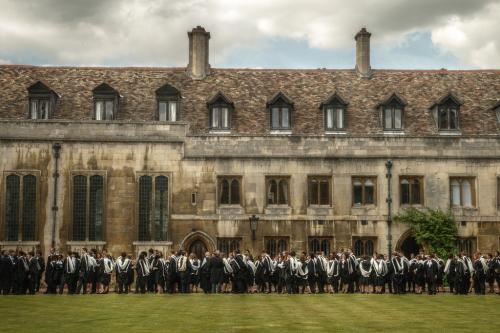 Women are securing more Cambridge offers proportionally than men for the first time in history, UCAS figures have shown. However, students from low-income backgrounds continue to be underrepresented.
Figures released on Thursday by UCAS show that, while there were 900 fewer applications from women than men, women received only 30 fewer offers. Because there are fewer 18-year-old women than men in the general population, this means that a higher proportion of women than men won a place.
By comparison, the University of Oxford made the same number of offers to men and women, despite receiving fewer applications from the latter.
At other Russell Group universities, successful female applicants outnumbered their male counterparts, except at science- or economics-focused institutions such as Imperial College London and the University of Warwick.
The equality data reports, which compared the admissions statistics for 18-year-olds in the 2016/2017 intake, also reveal a worrying disparity between the application prospects for low-income students, and those from more economically-advantaged backgrounds.
At the University of Cambridge, only five offers were made to the poorest fifth of applicants for every 95 given to students from the richest fifth, narrowly worse than Oxford's figure of six for every 94.
Writing in The Daily Telegraph before the reports were published, outgoing Chief Executive of UCAS Mary Curnock Cook proposed the introduction of "grammar streams" in all state schools, in order to ensure that bright students were given the "right education for them right now". The government published a controversial Green Paper on grammar schools last September, but has yet to announce its response to the proceeding consultation.
Meanwhile, the number of offers made to students from ethnic minorities has seen a steady increase over the last five years. This may be attributed to mounting pressure to increase student diversity at top universities. The number of offers made to black and Asian students has increased by 50 per cent since 2011, compared to an increase of only four percent for white students. 
However, the ethnic makeup of the 2016/2017 intake is still highly unrepresentative of the general population. A parliamentary briefing paper on 'Oxbridge 'elitism'' from September 2016 states that "rates [of offers made to students from under-represented groups] are generally increasing, but the historical data shows that progress has been slow". At Cambridge, only 50 offers were made to black students, giving an offer rate almost five per cent lower than the average.
This mirrors the results of a Varsity investigation into postgraduate courses in October, which found that black applicants were less than half as likely to gain admission as white applicants.
Peter Sellen, chief economist at the Education Policy Institute, denounced the "risibly small" number of students from ethnic minorities who were given offers. "It is astonishing that the numbers of black students going to top universities can still be counted in the tens."
A spokesperson for the University said: "Our admissions decisions are based on academic considerations alone. We aim to widen participation whilst maintaining high academic standards.
 "We use a contextual data flagging system to ensure that the achievements of students from disadvantaged backgrounds are assessed in their full context and that students with great academic potential are identified."