The return of the grammar school: a backwards step for social mobility?
Shona Whatford explores who would benefit from a Conservative policy to bring back selective education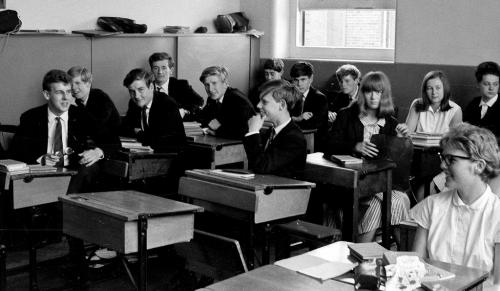 The intense row over whether grammar schools improve or impede social mobility has recently been reignited: Prime Minister Theresa May purportedly plans to end the ban that currently prevents the creation of new grammar schools.
Just 163 of around 3,000 state schools in England are grammar schools. Some are 'stand-alone' schools, operating alongside comprehensives, and admitting pupils from a wide geographical area. Other grammars form part of selective local authority systems, such as wholly selective Kent and Buckinghamshire. Supporters of lifting the ban hope that both new grammar schools will be created, and also that existing academies and free schools can introduce academic selection.
The key argument in favour of lifting the ban is that grammar schools operate as vehicles of social mobility. An unnamed government source stated that the decision is about "social mobility…making sure people have the opportunity to capitalise on all of their talents…[bright children] should have the opportunity to excel". Lifting the ban has therefore been described as "common sense".
But it is questionable whether the expansion of grammar schools will actually improve social mobility. For young people in the UK, socioeconomic background is still a key determinant of life chances, thus any educational reform must prioritise breaking the link; yet the expansion of grammar schools could just as easily entrench educational inequality as it could contribute to its eradication.
Grammar schools are predicated on the basis of ensuring that the most academically able pupils, regardless of their background, are able to receive an education that will allow them to flourish. However, deeply worrying evidence shows that poorer pupils are far less likely to attend a grammar school. Just three per cent of entrants to grammar schools are eligible for free school meals, despite the average proportion of pupils eligible for free school meals being as high as 18 per cent in selective areas. In Kent and Medway, pupils from the poorest neighbourhoods have a less than ten per cent chance of entering a grammar school, while their wealthier peers have a 50 per cent chance.
It is not just the intake of grammar schools which is concerning. The overall apparatus of the grammar school system risks doing more to oppose social mobility than facilitate it. Entry into grammars is heavily determined by performance in the 11+, a test designed to assess academic talent, but for which there is no level playing field. Private tutoring for the 11+ exam is a lucrative business; a survey carried out in Medway showed that 45 per cent of parents employed a personal tutor for their child, with some spending up to £2,000. If social mobility is about ensuring that all children, regardless of background, are able to achieve their potential, then data shows that extending grammar schools is not the answer.
The 11+ reveals a starker admission about our attitudes towards education. The grammar school system is tantamount to segregation, based on the unfair privileging of 'academic talent'. Those pupils who do not pass, but who are equally talented in other areas, are essentially consigned the heap of 'failure'. Not only is there evidence that some children, particularly males, mature later academically, but the 11+ risks destroying the confidence, hopes and aspirations of many young people. Moreover, it ignores the fact that all pupils are talented, and all deserve to be part of a system in which they can flourish. The system also propagates the attitude among some that 'academically talented' pupils have nothing to learn from their peers; an attitude which does nothing to solve entrenched social inequality and division.
The move towards lifting the ban has already attracted criticism from both Labour and the Liberal Democrats, as well as a pre-emptive warning from Sam Freedman, former advisor to Michael Gove. Freedman warned that the new GCSEs and other reforms could go "horribly wrong" if the focus shifted to grammar schools. Freedman argued that the Department of Education should focus on curriculum reform, the new responsibility for skills and universities, providing more funding and coordinated school improvement, and teacher recruitment. Indeed, not only has the new funding formula for schools been delayed until 2018, but teacher training targets have been missed for the past four years. Damningly, the Public Accounts Committee reported that ministers still have "no plan" to meet the growing teacher shortage.
Expanding grammar schools will not solve inequality. Your household income, ethnicity, level of parental/carer support, and the standard of your school and teachers are all variables, but they are of fundamental importance in determining your life chances. Inequality starts early, with the Sutton Trust showing that by age five, there is already a 19 month gap in school readiness between the richest and poorest children, while the gap between the most advantaged and disadvantaged pupils continues. GCSE results from 2015 show just 36.5 per cent of 'disadvantaged' pupils achieved five good passes including English and Maths, in comparison to 64 per cent of all other pupils.
To allow the expansion of grammar schools risks entrenching rather than combatting social and educational inequality. We should look to establish a system that allows all pupils to flourish, which closes the gap between the richest and the poorest, and which does not curtail young people's aspirations at such a young age.
Editorial note: The lifting of the ban on grammar schools in the UK is not a codified policy as of yet, and will likely be announced formally at the Conservative Party Conference in October.