Revealed: Black graduates less than half as likely to gain admission as white applicants
Oxford and Cambridge deny racial balance, as GU president suggests unconscious bias may be a factor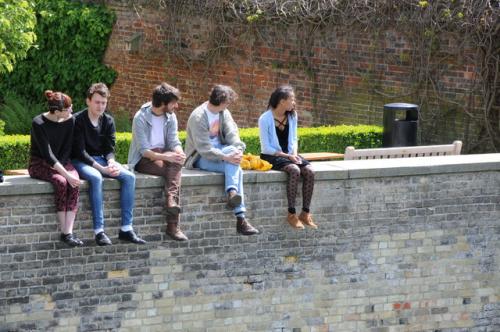 A Varsity investigation has revealed consistent and striking disparities between the success rates of applicants to postgraduate courses from different ethnic groups over the past six years.
The data, which are publicly available online, show that the proportion of black applicants confirming places has averaged 10.3 per cent over the period, around a third of that of white applicants, which averaged 29.6 per cent. The success rates of both groups were also remarkably steady, with black applicants in all years enjoying a success rate of between 10 per cent and 11 per cent, while the white success rate ranged between 28 per cent and 32 per cent.
For the latest two cycles for which information is available, 2014/15 and 2015/16, the data was broken down to include how many offers were made, and showed that an average of 22 per cent of black applicants were made offers, compared with 50.5 per cent of white applicants, suggesting the overall success of black applicants cannot be attributed to them turning down offers in higher numbers, or failing to meet the conditions set by the offer.
In absolute terms, the number of black applicants, successful or otherwise, was also low. An average of 3.3 per cent of applicants and 1.8 per cent of successful applicants identified themselves as black. A small proportion each year did not disclose their ethnicity.
Disparities also exist between success rates for white and non-white applicants more generally. On average, non-white applicants had a 14.8 per cent chance of confirming a place, and represented an average of 47.6 per cent of total applications. The only non-white group to consistently out-perform white applicants were Arabs, of whom an average of 50.2 per cent secured a place.
Figures obtained from publicly available data for the University of Oxford show remarkably similar patterns. Across the four admissions cycles from 2010 to 2014 investigated by Varsity, Oxford admitted black applicants at an average rate of 16 per cent and non-white applicants at a rate of 16.3 per cent, compared with 29 per cent for white applicants, reflecting marginally more parity between the groups than at Cambridge.
Commenting on the figures, Chad Allen, president of the Graduate Union at Cambridge, suggested that of "a number of factors… the effect of unconscious [bias] is no doubt a contributor", a suggestion strongly denied by the University. They told Varsity: "we admit the best qualified students irrespective of their ethnicity… the application form which departments and Colleges assess does not include information on ethnicity at all."
"Differences in success rates by ethnicity are due to two factors alone," the University said, specifically that "a higher proportion of international applicants", who it pointed out were more likely to be of an ethnic minority, "will have obtained a qualification that does not meet the University's requirements".
The University also noted that "the level of English language proficiency at the point of application" among international applicants was lower, affecting the quality of the application. Similarly, Allen suggested "the nature of the graduate application process… can be complex", and those from "non-traditional backgrounds" might find it harder to tackle, suggesting this barrier came down to the requirement for "a self-drafted research proposal or knowledge of supervisors with projects on offer".
Commenting on the low total numbers of black applicants, Allen said: "this must be a consequence of Cambridge previously having previously had no explicit graduate recruitment strategy". However, despite criticising "the unacceptably low rate of black applicants", Allen expressed "confidence" that the University's new graduate recruitment strategy "will begin to remove barriers… which evidently strongly affect black students."
"Cambridge needs to attract the very best graduate researchers from every background. If Cambridge cannot attract applications from the most talented black students then it runs the risk of losing out to universities that can."
A spokesperson for the University of Oxford said: "Discrepancies in offer rates are attributable to a number of factors, including degree and course choice (some of which are significantly more competitive than others and therefore have higher non-offer rates). While admissions decisions are down to individual subjects, Oxford monitors its postgraduate admissions procedures to ensure our selection criteria and processes are fair and do not discriminate against candidates based on nationality or ethnic group."
The Oxford and CUSU BME campaigns did not respond to Varsity's requests for comment.
Grad admissions: Important issues deserve more scrutiny
The media and politicians, from Prime Minister Gordon Brown down, have long criticised disparities in Oxbridge admissions at undergraduate level, to varying degrees of accuracy. At postgraduate level a large number of undergraduates, around 30 per cent of the total youth population, become a tiny number of experts, ultimately determining the character of the future academy. The consistency of the figures Varsity has unearthed and the striking symmetry between Oxbridge universities can no longer be ignored.
The University's argument – that their admissions process is race-blind – is plausible in as far as it is unlikely that direct bias plays a significant role. Yet the end results for black applicants remain shocking. On one hand, the two universities may have become complacent at attracting the best talent; on the other, the system needs finessing to accommodate the wide variety of backgrounds from which talent might emerge.
Because talent, unlike graduate admissions, is colour-blind. If the academy is to move forward, and learn from campaigns including the NUS's "Why is my curriculum white?", then it needs to address its own complexion. While the new strategy for expanding graduate recruitment is a good start, there remains a significant success gap for the black graduates who do apply.
For better or worse, Oxford and Cambridge dominate academia, and their decisions regarding admissions can shape the future diversity of whole disciplines. They must do better, and the media must become better at scrutinising them