Cambridge votes to stay in NUS
Confirmed results show historic turnout as students vote 'No' to disaffiliation after anti-Semitism row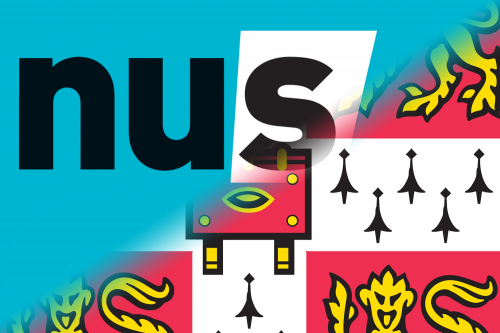 Referendum results confirm that Cambridge has voted not to break ties with the National Union of Students (NUS) by a margin of 2,880 votes (46.62 per cent) to leave, to 3,183 to stay (51.52 per cent). Votes left 'blank' are recorded at 115 (1.86 per cent).
Voter turnout is recorded at 6,178 votes, an historic high for a CUSU referendum at an estimated student turnout of 28.76 per cent. This is despite debates over the fairness of CUSU's constitutional mandate of a 10 per cent quoracy in order for a majority by the 'Yes' campaign to stand.
The referendum was called at the beginning of the month by a two-thirds majority in CUSU Council, prompted by the election of Malia Bouattia as President of NUS at the organisation's annual conference.
Bouattia has been embroiled in allegations of anti-Semitism after comments that include calling the University of Birmingham "a Zionist outpost".
The Cambridge referendum campaign has been marked with controversy in recent days, with complaints over the breaking of CUSU's official election rules. Mailing lists were used to advocate support for either side.
Today, Varsity revealed that CUSU's neutral "contextual information" on the cost of NUS membership had left out thousands of pounds in expenditure towards NUS conferences. Following Varsity pointing out the discrepancies, CUSU immediately made moves to adjust its guidance. The incomplete figures remained on posters throughout Cambridge.
There was further controversy this morning after the The Tab Cambridge released a letter from NUS, sent in March last year, which cleared Malia Bouattia of accusations of anti-Semitism made after she spoke at a talk which took place in October 2014 entitled "Gaza and the Palestinian Revolution".
Members of the "Yes" to disaffiliation campaign claimed that the letter showed that NUS was not engaging with allegations of anti-Semitism.
Several JCRs accidentally found themselves contravening rules which banned non-neutral postings about the referendum, and there were unconfirmed reports that the No campaign was infiltrated by a student who proceeded to leak minutes of meetings to Yes campaigners.
Polling by Varsity in the lead-up to the vote showed the Yes vote as narrowly ahead, and suggested that men were much more like to support disaffiliation than women. It appears that undecided voters narrowly tended to opt to remain part of NUS.
Engagement with the referendum was immediately high, dismissing fears among Yes campaigners that the vote to leave might not reach the quoracy requirement of 10 per cent.
Adam Crafton and Jack May, co-founders of the 'Let Cambridge Decide' campaign, which lead calls for a referendum, said:
"We are of course disappointed not to have seen this through and secured the disaffiliation vote. By calling this referendum, opening up this debate and engaging so many Cambridge students in the issues at hand, we can be hugely proud of ourselves.
"We'd like to thank all those campaigners who have offered so much in their support, participation, encouragement and commitment throughout the last few weeks.
"We believe that we have awoken the Cambridge student community to the challenges facing Jewish students on British campuses in 2016 and that is an immensely satisfying achievement. It has been a draining challenge at times but hugely rewarding.
"Congratulations, of course, should go to the Remain campaign. I truly hope they honour their campaigning promises to fight for Jewish students within the National Union of Students [NUS].
"However, our concerns persist. Today it has emerged that the President Elect Malia Bouattia was investigated by NUS for anti-semitism last year. Her punishment of an informal warning and an apology does not suffice. Moreover, it is appalling that the millions of students she will represent nationwide were not informed that this investigation took place. It it to the utmost credit of the student media that they exposed this. It would, once again, appear to demonstrate conclusive evidence that the NUS cannot be trusted to confront anti-Semitism.
"It is vital that the NUS do not see this vote as a legitimisation of the direction their organisation is taking but instead see it as a mandate from a very prestigious university to be allowed one last chance to secure the reforms that Jewish students deserve."
Angus Satow, on behalf of the No campaign, said: "We are delighted that Cambridge students have voted to remain affiliated to the NUS, and all the more so given the record turnout. Credit to the Yes campaign for bringing this important conversation to Cambridge.
"This is a mandate for national collaboration, but it is also a mandate for reform, for the NUS to tackle anti-Semitism. All of us at the No campaign urge NUS to take strong action on this issue, and on democratic reforms more generally. We need a National Union for so many reasons, but it must respond to a substantial body of students demanding change. Today, Cambridge students have given the NUS that chance."