Twilight returns to our screens, it's time to admit that you like it
For the tenth anniversary of the film, Stephanie Stacey reflects on her favourite teen-vampire flick as it graces our screens once more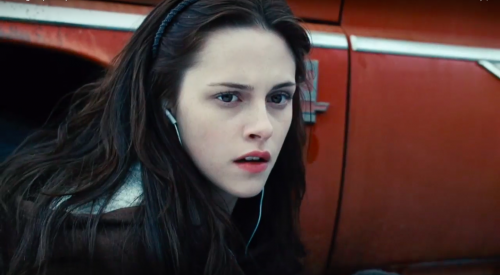 On the tenth anniversary of the cinematic release of, arguably, one of the most iconic sagas of our generation, Twilight continues to divide audiences and critics.
To celebrate its anniversary, Twilight will once again grace film screens, though sadly only in the US. The entire saga is back on Netflix, so my preferred form of procrastination (replaying the vampire baseball scene for several hours) is now easily accessible.
"My 12th birthday party was Twilight themed...but even I spent a few of my teenage years disavowing the entire saga...for fear that it was too 'girly'."
In the case of Twilight, it seems that it is derision rather than simple dislike which dominates public opinion. Or, should I say, that dominates loudly broadcast opinion, particularly among those trying to appear intelligent, since it is indisputable that Twilight is well-loved – over 120 million copies were sold, and the films saw huge international success. It's just that lots of people aren't keen to admit their love for it.
Perhaps due to the fact that the saga was aimed unabashedly at teenage girls, it's been repeatedly dismissed in ways that other popular series targeted at young people rarely have been. Like the rom-com, and a whole host of other genres typically enjoyed by women, Twilight is often considered unintelligent and unoriginal.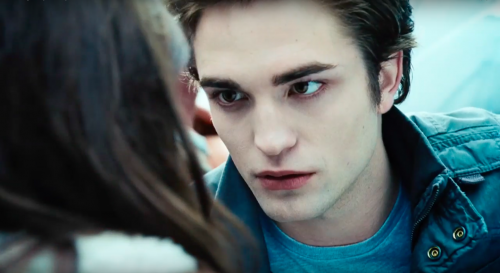 My 12th birthday party was Twilight themed, so you can probably guess I'm quite a big fan of the series, but even I spent a few of my teenage years disavowing the entire saga, shortly after I also decided not to like pink for a while for fear that it was too 'girly'.
It is, however, incontestable that Twilight made an enormous impact on bookshelves and film screens worldwide, inspiring countless other vampiric stories rather different from the classic tales of Dracula in his distant Transylvanian castle. The 5-part film series grossed more than $3.3 billion worldwide, and the second instalment, New Moon, (actually the worst film as far as I'm concerned, but that's irrelevant) broke box office records as the biggest midnight screening and opening day in history at that time.
The 'vegetarian' vampires of Twilight certainly charmed plenty of people. The histories of the characters are as rich as the Cullens themselves, who did some shady stuff on the stock market using their supernatural powers. This means that, even if the main characters aren't to your taste, there really is a vampire or werewolf out there for everyone.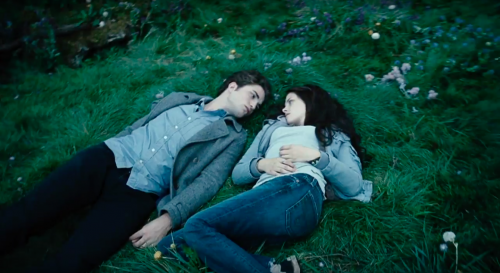 The majority of  Twilight fans always seemed, to me, overly wrapped up in debating whether Edward or Jacob made a better match for Bella, while the most iconic couple of all time – Alice Cullen and Jasper Hale – were right there.
And of course, there are some less brilliant aspects of the series: I can't say that it isn't at least a little bit uncomfortable that, at 109, Edward has likely been alive longer than Bella's great-grandparents. Nor are the pro-life overtones of Breaking Dawn, the final instalment of the saga, entirely appropriate, in my opinion, but if you can overlook those, there's no better saga to curl up in bed with.
The fact that Twilight's vampires, rather than burning, sparkle in sunlight, never ceases to fill me with joy, no matter how bad my mood or my period pains. I disagree completely with the concept of 'guilty pleasures': honestly I think maybe we should all scream our love for Twilight from the rooftops. (Meet you all on top of King's chapel?)
Falling in love with the one person whose thoughts he is unable to hear seems a sensible choice on Edward's part, and what could be more romantic than overcoming insatiable bloodlust for Bella's sake? (Answer: probably a lot of things, but not according to my younger self.)
While I personally don't think it would be overly pleasant to kiss someone described as "hard as stone" and "ice cold", we must leave Bella to her choices. And, if you can resist the urge to murder your friends and family, as Bella does, there honestly seem few downsides to the vampire lifestyle: Cambridge would certainly be a whole lot easier if we didn't need to sleep.