'From the start I had a very strong gut instinct that I did not want to report it'
Our anonymous columnist on the personal feelings and structural issues which impede legal reporting processes
Content note: the following contains in-depth discussion of the decision to report/not report rape, and general rape reporting rates.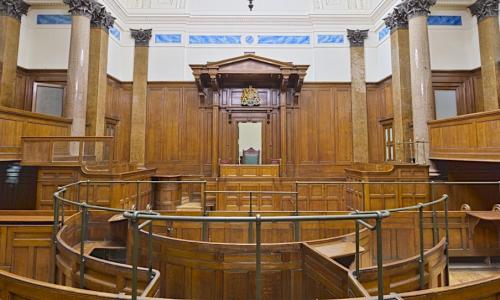 When I was first processing being raped, reporting or not reporting really wasn't the question. I had a lot of questions – do my injuries need medical attention? How do I tell my supervisor? When will I stop feeling this awful? – but the fact that I ought to report what had happened to me as a crime didn't really cross my mind.
I was somewhat taken aback, then, by the promptness with which others turned the conversation toward reporting after I told them what had happened to me. Often I was asked "are you going to report this?" as the second or third follow-up question. I guess this is a natural response – a way of pragmatically responding to a difficult situation and prompting a concrete step towards making matters 'better'.
"There is no universal right or wrong decision, but only a very personal decision"
However, from the start I had a very strong gut instinct that I did not want to report it, which I struggled to articulate – particularly in response to the regular questions which made me feel like I had to defend myself. My gut instinct surprised me: I hadn't given the issue much attention beforehand, but I had a vague feminist conviction that reporting was the right thing to do. Reporting sounded like a feminist act in terms of not allowing the perpetrator to get away with it, contributing to improving low rape reporting rates, and asserting that one should not allow rape to be treated differently to any other criminal act (if you were stabbed, you wouldn't not go to the police, right?).
But when it actually happens to you, even the most well-considered feminist beliefs fly out the window because it's no longer an abstract concept but an intimate part of your life. There is no universal right or wrong decision, but only a very personal decision to make as an individual. It also just doesn't feel the same as being stabbed – as I discussed last week, the layers of self-doubt and subjectivity surrounding rape make it difficult to have the same conviction that a crime was committed.
"I also didn't want to relive that night, to remember his name"
So why didn't I want to report it? I think what it boiled down to was wanting to feel in control. When you are raped, someone takes away your agency – your right to consent; your power over your body and what happens to it. To me, reporting felt like I would lose some of the control I was desperately trying to reclaim: I would enter a long-winded legal process which I would have little power over and no certainty of the outcome. The prospect of having that drag on while I was attempting to rebuild my life and move on wasn't something I wanted to contend with.
In those early days, I also didn't want to relive that night, to remember his name, to see his face again. I'm not a very vengeful person – any anger I had came much later – and I knew I would feel no satisfaction, or even sense of increased safety, in seeing him convicted. The only reason I considered reporting it was essentially as an act of public service (the persuasive argument was made to me that I should report it to prevent it happening to someone else), but I decided this was a time to be selfish. Besides, as a victim of a crime, it was not and is not my duty to take responsibility for the actions of the perpetrator.
"Reporting it anonymously online for statistical records has helped me to feel empowered"
I was really conscious to ensure that my decision was not being swayed by any residual feelings of shame or guilt about what happened, reminding myself that it was not in any way my fault. I also tried hard to ensure my decision was not based on the shortcomings of our current justice system, which does not do enough to support and foster a culture of believing victims.
As recounted by Susan Brownmiller in Against Our Will: men, women and rape, in the reign of King Henry II the procedure for raped virgins was that "she must go at once and while the deed is newly done, with the hue and cry, to the neighbouring townships and there show the injury done to her to men of good repute, the blood and her clothing stained with blood, and her torn garments". Almost nine centuries later, and the advice has changed embarrassingly little: the NHS website still advises victims to "try not to wash or change your clothes immediately after a sexual assault. This may destroy forensic evidence that could be important if you decide to report the assault to the police".
While the NHS now concedes that you can report a crime without forensic medical evidence, it helps if you can still show the stained clothing, pointing to a long patriarchal history of not believing women, and a general distrust of victims who come forward long after the attack. No wonder rape reporting and conviction rates are so low.
Although I've never regretted my decision to not formally report my rape, reporting it anonymously online for statistical records has helped me to feel empowered and reduced my former-feminist-self's sense of guilt by providing evidence for institutional change. You can report any kind of sexual assault or harassment to the University on this anonymous survey, as part of the Breaking the Silence campaign