Switchboard Episode 1: 'Leaving Home'
Our new CamFM radio-podcast is all about true stories from people in Cambridge, beginning with our first episode 'Leaving Home'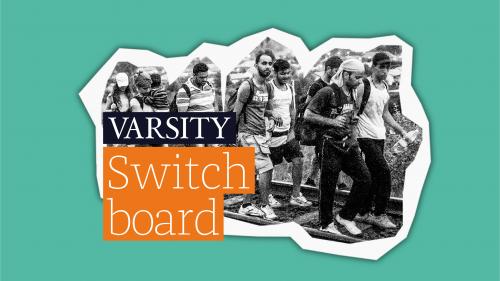 What is Switchboard?
Switchboard is our new, flagship radio show on CamFM. On Sundays from 12:30pm to 1:00pm, we take a new theme and speak to people in Cambridge whose insightful stories and heartfelt tales might otherwise remain unheard.
Our first episode (on 28 Jan) was called 'Leaving Home' and featured a student whose mother fled Turkey as a teenager, a student who got married on her year abroad in Russia, and a Syrian refugee who is being hosted by a professor at King's College.
If you missed last Sunday's show, you can listen back to it as a podcast here:
Listen to Switchboard on SoundCloud. Episode begins at 3:20
'Leaving Home'
Kendal is a first-year student at Jesus College. When his mother was fourteen she and an older sister publicly flew the Kurdish flag in Turkey, and were arrested. But the Turkish policeman who arrested them got the colour of the flag wrong in his report and with the help of a lawyer his mother and aunt fled Turkey to Sweden where Kendal was born. Kendal says that if the policeman had not made that mistake, he would not be here today.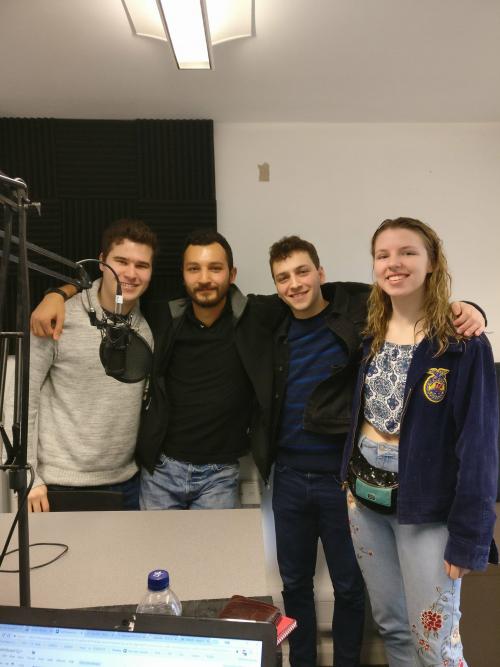 Our second interviewee is a final-year language student. On a night out in Nizhny Novgorod, a Russian city where she was living as part of her degree, she met the man who would later become her husband. But it hasn't all been plain sailing since then.
We then hear from King's Classics Professor Simon Goldhill. Around 18 months ago, he and his wife decided they wanted to do something to help with the Syrian refugee crisis. Three weeks later, Faraj, a young man from Aleppo, arrived at their home in Cambridge, where he has been living ever since. Prof. Goldhill tells us why more people should be hosting refugees  and then, live in the studio, we speak to Faraj himself, and hear a quick summary of his experiences trying to reach the UK, and his reflections on his new life in Cambridge so far.