Who runs the (fashion) world?
To celebrate International Women's Day, Vulture Fashion takes a look at the new, the iconic, and the timeless women dominating the world of fashion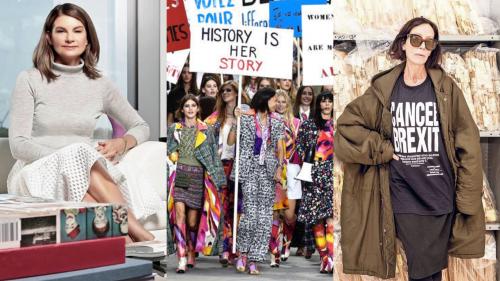 Since International Women's Day in 2017, a lot has changed. Women's voices are finally being heard, and not just in Hollywood. The shake-up has justifiably seen careers end, but it has also cleared and solidified a platform for women to succeed. The fight is nowhere near over, but in 2018 we are celebrating the women who are shining in amongst all the darkness; the up-and-coming stars of fashion, the iconic stars who made their mark, and the unsung female heroes of the industry. Happy International Women's Day, and remember Marilyn Monroe's sage advice: "give a girl the right shoes and she can conquer the world."
Classic characters
Katherine Hamnett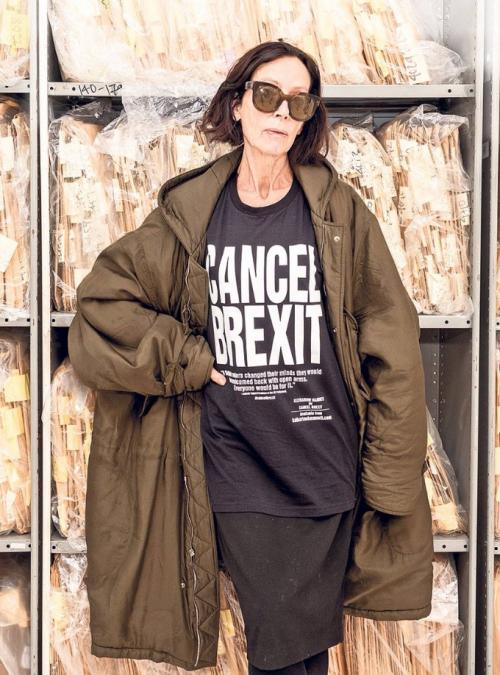 Hamnett is an English designer best known for her political t-shirts and ethical business philosophy. She's been referred to as 'London's activist fashion warrior' and definitely lives up to her reputation. She credits The Sun as the inspiration for her bold tees, saying their headlines are impossible to ignore when walking down the street.
Vivienne Westwood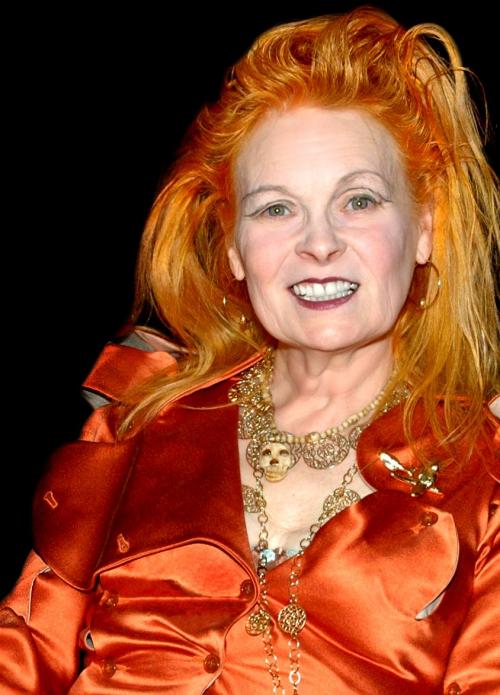 Westwood is hardly unfamiliar with praise of her politics, but her staunch activism on topics such as the environment, AIDS, and PETA afford her a place on our list. Ever the convention-crusher, she even accepted her OBE from the Queen in 1992… wearing no underwear. The press even got a twirl.
Natalie Massenet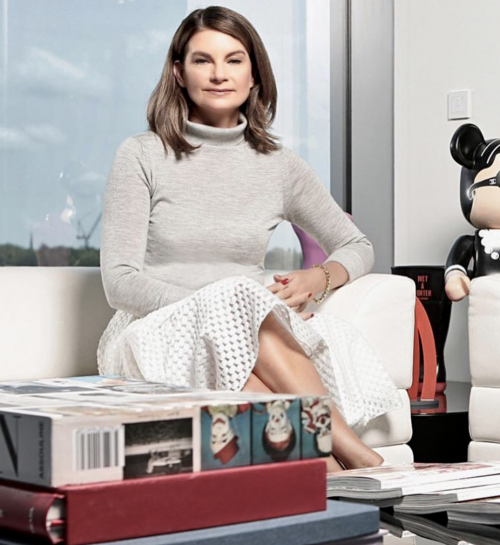 Natalie Massenet founded high-fashion online shopping website Net-a-Porter in 2000 from her own flat, which has since become a global phenomenon, confirming Massenet as one of the most successful businesswomen in fashion. In 2004, Net-a-Porter won the best shop award at the British Fashion Awards and is now worth an estimated £350 million. In 2013 Massenet stepped down from the company to become the chairperson of the British Fashion Council.
Rising stars
Angela Luna, 22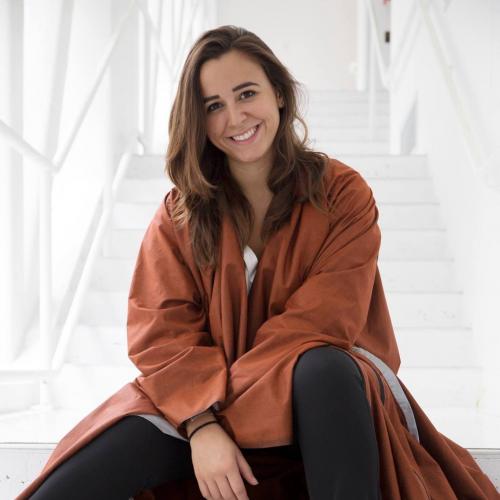 Luna is a promising young designer who originally had high-fashion goals. After graduating in the wake of the Syrian refugee crisis, however, Angela's passion was diverted. She used her senior project to create Adiff, a collection of transformative, functional, and life-changing outwear for refugees. The jackets can transform into tents, sleeping bags, flotation devices, and backpacks.
Hoda Katebi, 23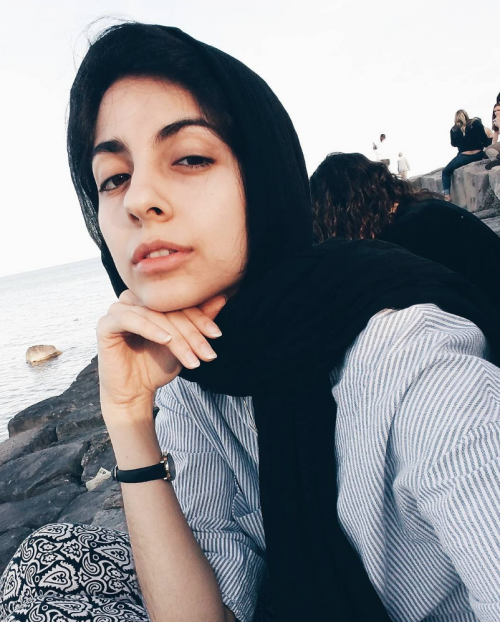 Iranian-American fashion blogger, Hoda Katebi, studied international relations and Middle Eastern politics at the University of Chicago. In 2013, she launched her blog JooJoo Azad, meaning 'Free Bird', which shows an interest in subversive fashion as a means of resistance. She has also published Tehran Streetstyle, the first printed collection of Iranian street style photography.
Charlotte Knowles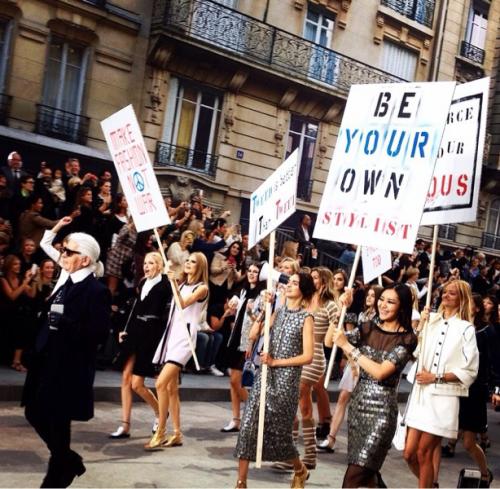 Charlotte Knowles, a Fashion East designer, is a Central Saint Martins graduate like many of her successful contemporaries in the industry. Knowles is determined to break down the male perceptions of female sexuality, showing this through her collections with fresh takes on stereotypically feminine lingerie and sheer materials and fabrics. Her SS18 collection took on the idea of hypocrisy within male and female swimwear, assuring us that we can expect from Knowles more of this refreshing attitude to women in the near future.
Feminist flashbacks
Chanel SS15 show
Karl Lagerfeld staged a 'feminist revolution' for the finale of Chanel's 2015 Fashion Week show. The models, led by Cara Delevigne, marched down 'Boulevard Chanel' with placards reading, "Ladies First", "Make Fashion Not War", and "Feministe Mais Feminine" ("Feminist But Feminine"). Commercialisation of gender politics or genuine feminist expression, it definitely made an impact.
Maria Grazia Chiuri's 'feminist' t-shirts for Dior
Though Maria Grazia Chiuri sending of graphic tees emblazoned with feminist slogans down the Dior catwalk undeniably caused a stir. They certainly got people talking about what it means to be a feminist today, especially in the fashion industry. While criticised for being hypocritical and not representative of true feminist values, Grazia Chiuri has nonetheless made waves as Dior's first ever female creative director in 2015, already having presented several successful collections.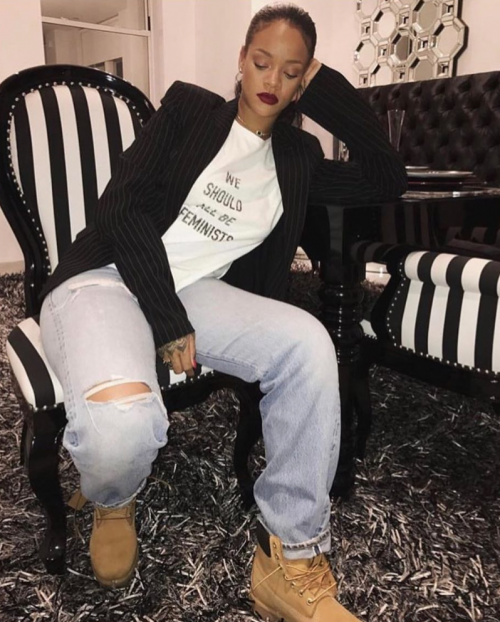 Planned Parenthood pins on the runway
At a number of shows at New York Fashion Week in 2017, attendees, designers and models could be seen wearing pink badges made by the CFDA (Council of Fashion Designers of America) saying 'Fashion stands with Planned Parenthood', in backlash against Trump's opposition to the organisation. While wearing a badge may seem only a small gesture, the collective effort of the industry to show solidarity with Planned Parenthood undeniably made an impact