Editorial: Cambridge must change its nonsensical rules on intermission
Telling students who have to take a break from study that they are banned from Cambridge is archaic and embarrassingly unenforceable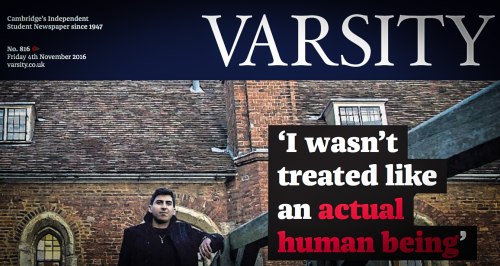 Students are well aware of the pressures which we all face, and years of campaigning, advocacy and support mean that – though problems remain – they are not totally hidden. We are constantly encouraged to talk about issues which we face, to support and provide community for those around us who suffer from mental welfare issues. The issue of community is key – support, self-care and solidarity are collective actions. Never are we more aware of this than in the infamous Week Five.
Intermissions are different. Students who intermit are normally already over-burdened with physical or mental illness, or both. They try their hardest, battling through sickness and fatigue to hand in one more essay or make that 9am lecture. Before long, many find the work has become too much. At this point, intermission should be a kind, considerate and sensible process – giving students the time to recover, and then sensitively bringing them back into college when they are better.
Instead, they are often very alone, presented with alienating guidance which seems written with no consideration given to the human factor. They are often misguided by senior tutors who fail to understand the issues they face. Then, they find themselves treated no differently to any other student when they return. Worst of all, they are still told, after years of campaigns, that they are banned from Cambridge.
The University should undertake a review of its guidance, properly educating senior tutors about how to treat intermitting students. It should also immediately repeal the nonsensical, archaic and embarrassingly unenforceable rule that intermitting students are not allowed in Cambridge. It's time for the University of Cambridge to step up, and give students who intermit the sense of community they deserve. It's time to treat them as human beings