Review: 24 Hour Dance
Shameera Lin writes that, despite a few issues, 24 Hour Dance was a "captivating one-hour performance"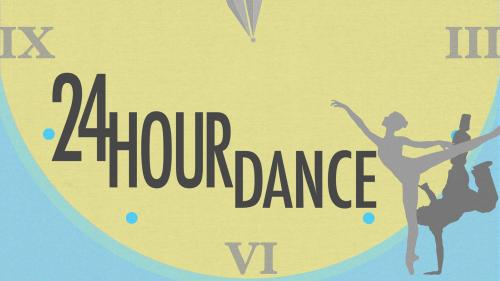 Having attended a significant number of ADC shows this term, it is safe to say that Daphne Chia's 24 Hour Dance was one of the more well-received ones. Apart from the raucous cheers as the dance sequence progressed, an audience member mentioned rather enthusiastically that it was 'so, so good'. Quite frankly, my experience with any form of dance is based on Saturday night Strictly sessions and a failed stint as a pre-school ballerina. Thus, I am limited to conveying my observations from a more visceral standpoint, rather than a technical one. It was mostly a hit with a few glaring misses, but a terribly captivating one-hour performance notwithstanding.
"Simple, yet a treat"
24 Hour Dance delivered as promised. Choreographers and dancers were given one day to conceive and perfect their respective roles. Charmingly enough, Henry Eaton-Mercer's time-travelling compère added a much-needed comic aspect to what could have been a static assortment of choreographed routines. The notion of moving through dance from past to present, and eventually to the future, is witty. There was a purposeful story being told, instead of a routine progression. For instance, a routine featuring a version of Leonard Cohen dancing to Everybody Knows showcased a fine degree of comic physicality by the dancer. Moreover, the Broadway sequence was clearly crafted to entertain rather than exhibit technical mastery. These embellishments were crucial to making the segues organic; Chia's attention to this particular aspect of the show should be lauded. Personally, one of my favourite memorable moments involved a stripped-down rhumba to Bill Withers' Ain't No Sunshine. With nothing apart from the bare minimum of a stage, the pair managed to capture the subtle sensuality of the rhumba form – it was simple, yet a treat. It would be unfair, however, not to mention the lovely addition of the final contemporary dance to the Interstellar theme – it was a complex piece of choreography devised in 24 hours, something that should certainly be recognised.
A few other components of the show were not as impressive. The jive to Rock Around the Clock, although a good idea, was not executed in the best manner possible. Another peculiar dance to Lose My Breath towards the very end interrupted the organic nature of the sequence; it was simply unnecessary, with one dancer looking painfully uncomfortable next to the other. Considering the concept and some inevitable limitations caused by the theme, however, I am inclined to say a commendable effort was made - regardless of evident flaws. With further restrictions in mind, the minimalist stage design also made perfect sense – it allowed the audience to focus on the message, rather than on what could have been a dazzling backdrop. Unfortunately, the lighting design was not as focused and blended as it could have been to ensure absolute attention. I was unable to spot certain details in the footwork due to this. Nonetheless, this did not fully detract from the overall performance.
Overall, the 24 Hour Dance was carefully executed. Despite noticeable issues, this made for a nice night at the ADC