Straw Man: Back to school
Laura Pujos sits down with Rob Oldham to talk nostalgia, his return Cambridge theatre and bum jokes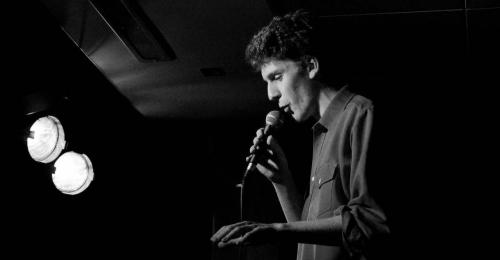 I conversed with comedy writer and performer Rob Oldham about his return-to-Cambridge stand up show Straw Man. Fittingly, he describes it as a routine about 'nostalgia' amongst other things (such as a couple of cheeky bum jokes). To encourage you to spend one of your nights of post-exams amusement watching some quality comedy, he kindly agreed to answer a few questions about the gig.
How did you first get into comedy?
Rob: I started off by messing around doing sketches with my mate Tom, which hasn't really stopped. At the end of first year we were ordering Dominos, and it had the old four stage pizza tracker on, and we always used to find the 'quality control' bit quite funny. Anyway, we wrote a sketch about it which was really fun, but we weren't sure how good the writing was so we made up for it by chucking pizza everywhere. We used to have Dominos a lot so it was a very well researched piece.
You were a Footlight during your time here. Do you have a favourite sketch/stand up moment (other than the Dominos episode) from that experience?
Rob: I wrote a pretty decent dick joke in 2016. Having lots of people to write and perform with was great throughout.
What kind of comedy do you enjoy performing/seeing (if they differ) the most?
Rob: I like doing gags about stuff I care about, like family, politics, and The Hard Rock Cafe. I love watching stand-ups who mess around with form a bit, like Tim Key, Tom Ward, and Liam Williams. Sometimes watching lots of comedy makes me anxious about writing comedy though, so I also like to kick back with some True Crime. Although if I was a murderer I imagine it would be the other way round.
"I remember doing shows at Cambridge and worrying that only 30 people had bought tickets. In London I've done a gig to 2 people, plus one at a service station."
Interesting observation… What is it like coming back to Cambridge with a show having graduated?
Rob: It's really nice knowing that the audience are going to be young and open-minded. I think it makes it more fun. In London some people come to comedy gigs who don't want to laugh. But if no one comes then it will be quite depressing won't it? Then again, having graduated, it's nice to be in Cambridge without the intense sense of dread that I always had during my degree. Now I have a normal sense of dread.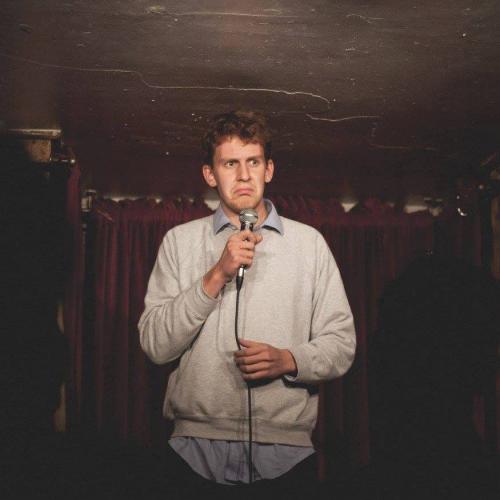 Well, dread aside, many congratulations on having won the Quantum Leopard New Act Award and having reached the final of this year's Amused Moose National New Comic Award! How have you found trying to break into the UK comedy scene since leaving Cambridge?
Rob: Very hard and broadly unsuccessful. The Quantum Leopard New Act Award is just a new material night award but it's still an award so I'm not technically lying. Amused Moose is really exciting and I want to win but everyone else does so we'll just have to see. I've definitely toughened up. I remember doing shows at Cambridge and worrying that only 30 people had bought tickets. In London I've done a gig to 2 people, plus one at a service station. So it's all relative.
Let's hope more than 2 people turn up this time! To whet the public's appetite, what (if any) was the inspiration for this particular stand-up show?
Rob: Lots of ideas and trends that were going on in my last year at Cambridge and that have developed since I've been in London. Stuff about being young, stuff about being old. Family. Buying stuff. Complaining about stuff. Worrying that other people are doing/getting better stuff than you. Doing the whole generation Y thing really. Also bums, dogs, China, Mexico, David Gray and other essentials.
Inspired by lots of different interesting 'stuff,' Straw Man looks set to provide something for everyone! You can catch former Footlight and self-proclaimed non-murderer Rob Oldham's hour of stand up at the ADC Theatre on 20th June at 11:00pm