Bridget Fryer: the woman who wants to transform Cambridge athletics
Finn Ranson talks determination, discipline and discus with Cambridge University Athletic Club's newest president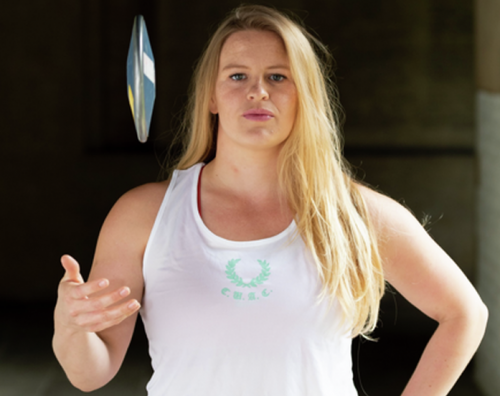 Meet Bridget Fryer, new head of the oldest athletics club in the world. In a former life as an engineering undergraduate at Oxford, she rowed at stroke in the University's second boat, headed the Blues Committee and was elected president of the Oxford University Women's Boat Club. After graduating she worked for a short time in London as an exotics trader before starting her PhD in structural engineering at Downing last year. Now, she dons the Light Blue colours in discus.
But this presidency could be one of the Oxbridge veteran's sternest challenges yet.
Despite a promising start with victory for the women in the Freshers' Varsity Match last November, CUAC suffered defeat in both the winter and summer Varsities for the second year running. "We used to be really dominant," Fryer explained. "Oxford have really got their act together over the last few years but at Cambridge we are starting to respond. Oxford have had some good newcomers and coaches over the last couple of years, but I think our new coaching line up is extremely impressive, and with the launch or access programme hopefully we'll see more talented athletes from all backgrounds applying to Cambridge."
It was, though, a chastening defeat in May. The Dark Blues won all four fixtures, men's and women's, firsts and seconds, with only Cambridge's top women hitting the typical 100-point mark across 17 events. The inevitable ebb and flow that comes with the ephemerality of university sport only counts for so much and Fryer feels keenly a sense of responsibility to introduce systematic change. First on the agenda is to bring a bit of OUWBC to the Wilberforce track.
"The main goal is to win the Varsity match. And not spend too much money in the process"
"We want people in the club to be on the same page quite early on," she began. "When you're training for the boat race you have one very tight knit squad, with a clear common goal, that see each other twice a day every day. Athletics is really tricky because you've got ten different squads and everyone's an individual athlete and you don't really compete as a team until the day of Varsity."
The women's rowing squad was also blessed with Christine Wilson. An assistant coach for the US Olympic team in the run-up to Athens back in 2004, Wilson was a revered but formidable taskmaster who was crucial to the drive to improve and professionalise the Oxford women's team ahead of their move to the Thames in 2015. "She was very effective at setting standards and expectations about yourself and how you should train," she smiled. "And she was very American. She was just very open about talking about winning."
It's clear that Fryer wants to emulate that transitional period for the OUWBC for CUAC. But for all its illustrious sporting history, CUAC has also thrived in recent years as one of Cambridge's most social sports clubs. A large body of its membership pay their subs to come down to the track once a week and just be a part of a relaxed, swap-going collective. The diverse nature of athletics, its purity as a discipline founded mostly on general fitness rather than niche skill, makes it a uniquely inclusive University sports club, as Fryer is quick to point out. "If you're half-sporty there's probably something for you," she laughs. "Even if you can't run you can probably throw something (like me)."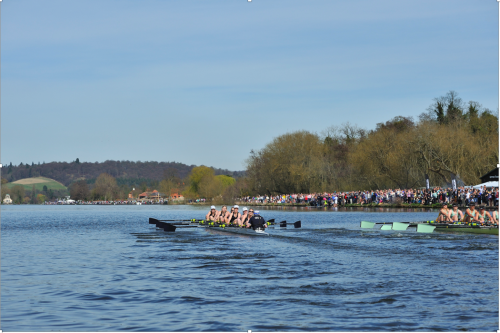 And sometimes this openness, inclusivity, non-eliteness is key to unearthing new talent, talent like Kaesi Opara. He was a basketballer who only took up competitive sprinting a few months before the 2017 Varsity. Therehe became the best sprinter in Oxbridge with a 100m time of 10.96.
To instil that winning mentality while preserving this spirit of CUAC, Fryer concedes, will be a difficult challenge. Yet for her, university represents a golden last chance to get stuck into something resembling professional sport. "You have the time to try and get really good at a sport whereas when you're working in London you just never will," she says, perhaps with a flashback to those two intervening years on the stock market. "It's a good opportunity to dedicate yourself to something you want."
Fryer was an avid connoisseur of all sports growing up. But a serious skiing accident in her final year at school tore virtually all her knee ligaments, and doctors advised her to stay away from any high impact physical activity. When she arrived at Oxford, rowing was one of the fewsports she could take up.
"I turned out to be all right at it so I was in my college first boat straight away," she said. "Then in my second year I trialled for the university team not really expecting to hang in there. 
She did, she excelled in fact, and looked good for a starting-berth in the Blue boat. But then disaster struck again. A month into the season, en route to training, Fryer was involved in a major car accident that left her with a broken back.
"I completely snapped my spine but just enough that I wasn't paralysed," she said. "They bolted it back together so then I was kind of safe but it was very uncomfortable. I spent four or five months on a watt bike still training still hoping that I could row again."
Against all odds, six weeks before the race Fryer was selected as the last member of Oxford's second boat. By race day, Fryer had worked her way up to stroke seat and she led the crew to an extraordinary victory. "So that was good," she says with comic nonchalance.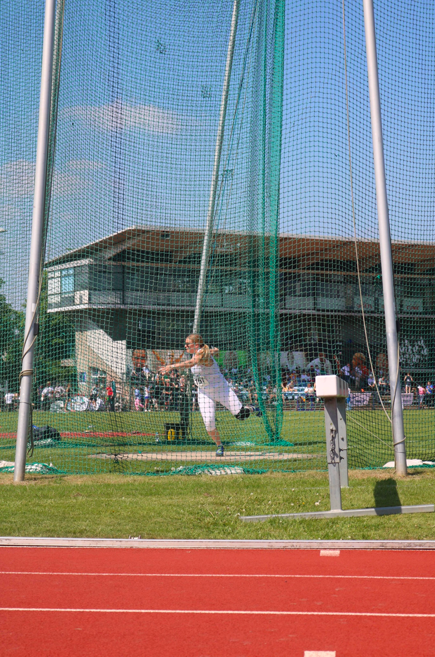 For her superhuman effort that year Fryer's body paid the price, and shoulder and knee trouble has kept her out of a boat ever since. Sport is not something Fryer has been able take for granted. It is no wonder that it means so much to her and that she wants, earnestly, for CUAC to bring the same valuation to every training session.
I notice Fryer is wearing a University of Pennsylvania athletics top. A combined Oxford and Cambridge team competed against Cornell and UPenn in the summer, she tells me, and it's always a good opportunity to get some more stash. Penn and Cornell dominated the podiums, winning 28 of the 38 men's and women's events. It's a stark reminder of the disparity between US and UK university sport and the job Fryer has on her hands to realise her bold vision. 
"The Americans are always so shocked by our setup," she laughs. "They have unlimited access to facilities and coaches and physios employed by the university. Unfortunately, Cambridge don't recognise the importance of sport as part of the student experience in the same way." 
Cambridge simply does not have the same war chest for sport as Cornell or UPenn, or Yale and Harvard who CUAC and OUAC will take on next year in the 125thanniversary of the transatlantic match. Even when Fryer got involved in the Oxford rowing setup in 2013, both universities had recently received hundreds of thousands of pounds from a major sponsorship deal with Newton Investment Management. Fryer has secured a sponsorship deal with consultancy firm Roland Berger for CUAC this year, but with limited support from the university, the former exotics trader faces an altogether different challenge, to qualify that visionary ambition with pragmatism: "The main goal is to win the Varsity match," she smiles."And not spend too much money in the process".
But make no mistake, she remains optimistic. After all the injuries, the toil, the hours on the watt bike, she seems to have an enduring optimism in the power of sport. She still donates to the Oxford boat club – in her eyes it's the absolute least she can do. "You realise when you're working whatever job that all the teamwork and the determination didn't come from a lecture theatre or from writing an essay," she said with conviction. "They came from doing sport and working with people and striving for something other than just exam results."