In Conversation with: Ed Sides
Lawrence Hopkins sits down with Ed Sides, President of the Cambridge University Hockey Club (CUHC)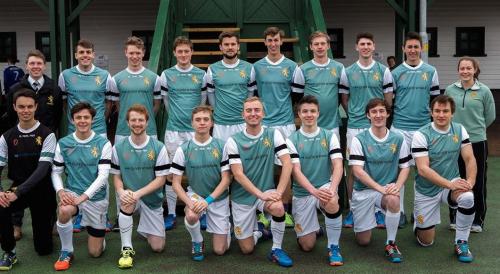 Ed Sides, President of the Cambridge University Hockey Club (CUHC), heads one of the largest sports clubs in Cambridge. On any given weekend over eighty players can be found donning the light blue of CUHC: a post-war record of 83 players was set in the first few weekends of term. CUHC is a 'happening' club, and although Sides heads a large committee, with players incentivised to share responsibility, the burden of continuing to grow the already large club is ultimately with the third Emmanuel undergraduate.
"We are in a great position in terms of numbers. We have three men's and three women's sides playing regularly, and the top two play in BUCS every Wednesday. Both third teams are very competitive." 
Is Sides lucky then, to head a club with such interest, or are CUHC going out of their way to make themselves known? "A lot of interest starts to appear in pre-season, when potential new recruits first show themselves. From then, we get some progressing from the college level: we run a very successful college academy that will be starting in the next few weeks. It is effectively a trial, of sorts; last year the academy became a 4th team that took on Oxford in a Varsity Match, and won."
The 4th team, which exists only on the men's side at present, was one of five teams that got the better of their Oxford counterparts on what Sides describes as the "best day of the year," the 2s/3s Varsity Match. Over the course of one day, now five Varsity Matches are contested against Oxford, and in 2017 the day delivered CUHC 5 victories. Both Blues teams, by contrast, were defeated, though for the President this is of little concern: "The men played against Oxford just over a week ago now, and though they lost, come Varsity we know we will have a great chance to win, every team will."
One could accuse CUHC and OUHC of selling out, given that the Varsity Match is now the JMAN Group Varsity Hockey Match. That being said, however, times are tight for all clubs are Sides is grateful for the support his club commands: "JMAN Group are one of our sub-sponsors, sponsoring Cuppers and Varsity, but we are also grateful to have a number of other sponsors on board, Herbert Smith Freehills and our main sponsor Oliver Wyman, the latter sponsor the College League. We have great relationships with all our sponsors, and a number of ex-CUHC members are now employed by them."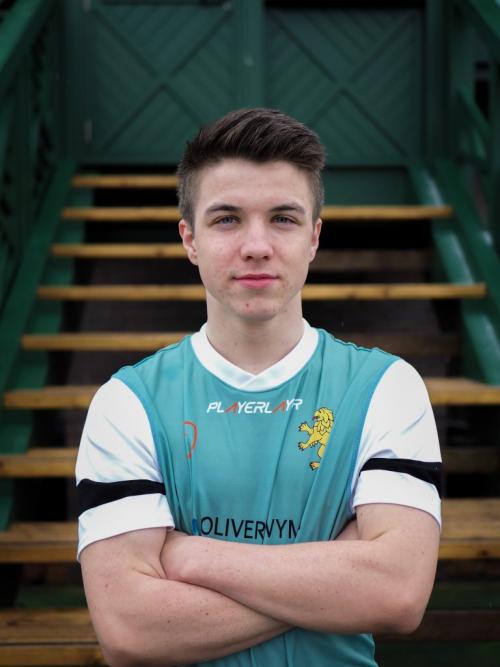 One of the greatest responsibilities that lies with the President, at present, is the development of the Wilberforce Road site. Planning permission has been granted for the construction of a further two, floodlit hockey pitches on land surrounding the Wilberforce Road Athletics Ground. Despite a recent archaeological dig at the site, it appears that the development will soon be breaking ground.  
"The development would make Cambridge into a regional base for hockey; it would allow Wilberforce Road to potentially be home to the Junior Regional Performance Centre for this part of the country. Having such a youth setup in Cambridge might feed into the standard of hockey played by CUHC, a couple may end up coming to Cambridge."
The site is, of course, shared with a variety of other parties, including the University Athletic Club (CUAC): "At the meeting I attended, the relationship between all parties seemed to be positive; in the long run, the development can only be very beneficial. As President, I am really quite excited to see what will happen. I am even considering doing a fourth year so I can use the facilities."
CUHC, as Sides presents it, seems to be very much a family atmosphere: older, more experienced players, volunteer to coach some of the sides lower down in the pecking order, for instance. The committee itself, is one of the largest sports club committees, and with good reason, hockey is not for the frugal: "subs are £100 per term for the two terms that we play hockey. But for that we subsidise travel to a degree. What is more, the subs are reduced for those on the committee: I know personally that I want to give back to a club that has given me so much, but this just helps push people in the same direction."
Plying his trade mainly with the second team in his year as President, Sides merely asks that his teams remain competitive: "The women's seconds have started strongly, and are looking for promotion; the men's Blues have won three of five. The signs are certainly positive at this early stage in the year."
Sides has well and truly caught the hockey bug, but one moment sticks out for him above all others: "winning 5-2 last year as the last match on the 2s/3s day really was quite special."
The JMAN Group Varsity Hockey Match takes place at Southgate Hockey Club, in March 2018. Asked if he believes the CUHC representatives in the fixtures have a chance of success, Sides gives a definitive "yes"