In Defence of: Diego Costa
Ahead of his move back to Atletico Madrid, Devarshi Lodhia looks at the career of one of the Premier League's more controversial players – Diego Costa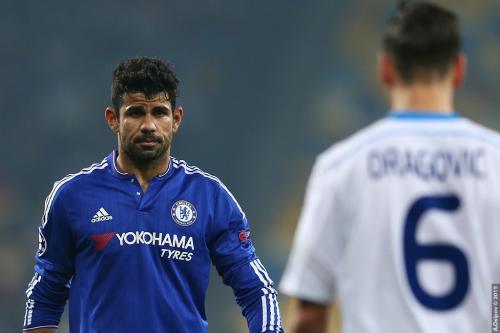 Branded a "serial cheat" by the former chairman of Arsenal, "disgusting" by Arsene Wenger, and possessing a little mala leche or "bad milk" by his coach at Valladolid, José Luis Mendilibar, it's been a long and complicated road to this point for Diego Costa. Informed via text over the summer by Antonio Conte that he was no longer a part of his plans, Costa has spent the opening weeks of the season not in West London but his home town of Lagarto in Brazil while Chelsea and his former club Atletico Madrid have come to terms over a transfer for the 28-year-old. Costa's final act in the English game has epitomised everything that makes him a joy to watch, combative, stubborn, and controversial – this has been a transfer on his terms.
Clips of Diego Costa's goals for the BluesCFCTV
There are perhaps two matches that best epitomise Costa's career in England. While El Cholo failed to find the net in either, they encapsulate the cunning and provocative spirit that made him such a contentious figure. The first is the second leg 2015 League Cup semi-final at Stamford Bridge against Liverpool. As ever, Costa was at the heart of the action, denied an obvious penalty in the first-half and earning a yellow card for a clashing of heads with Steven Gerrard, the real controversy came from stamps on Martin Skrtel and Emre Can. Both stamps were expertly disguised in a way that only Costa can, with the first taking place right under the nose of the referee Phil Dowd. While he was subsequently given a ban for his actions ultimately, he had the last laugh as Chelsea won the League Cup, courtesy of a second half goal from Costa.
"To merely typecast Costa as a thuggish brute of striker does not do him justice"
The second, a 2015 league match against Arsenal, was arguably Costa's magnum opus. He niggled, he provoked, he stopped the flow of the game, and perhaps most importantly he deliberately and skilfully got Arsenal centre-back Gabriel Paulista sent off. While the result had little impact on the final standings, with Arsenal and Chelsea finishing 2nd and 10th respectively, the match firmly cemented Costa in the collective footballing consciousness as public enemy number one, making him the most divisive and talked about striker in the league since Luis Suarez.
It this determination, fight, and sacrifice that made Costa such an exhilarating player to watch. In a league full of athletes, sprinters and expensive haircuts, it is only Costa amongst the league's elite who has kept alive the proud English practice of rough-housing. English football, historically the domain of crunching tackles and thundering headers, has always been home to the sport's chaos merchants and Costa has followed a long, proud tradition of contentious and provocative players in the Premier League that includes the likes of Eric Cantona, Roy Keane, and the aforementioned Suarez.
To merely typecast Costa as a thuggish brute of striker though does not do him justice. With 52 goals in 89 league appearances including hauls of 20 in each of the seasons Chelsea won the title, there can be no doubt that Costa is an elite striker. Mobile and powerful, there was a certain elegance and grace to his game when the mood took him while he was arguably the best in the league at chasing the ball down into the corners and holding it up to occupy defenders.
At a time when attachment between players and fans is stretching with every extortionate transfer and FA scandal, Costa's nature provided a much-needed emotional bond with his public. Free from the shackles of intense media training, there is a genuine sense of a striker with an understanding and rapport with his own fans. Hopefully Costa will be remembered for his indomitable spirit and desire to scrap for every inch. He was sandpaper made flesh, a blue-shirted jab in the eye of his opponents. Controversy has followed Costa throughout his footballing career, but El Cholo's absence will certainly make the Premier League a less interesting place