That night in Barcelona: how a miracle at the Camp Nou compares to sport's greatest miracles
Andrew Derrett gives his verdict on one of the European Cup's most memorable nights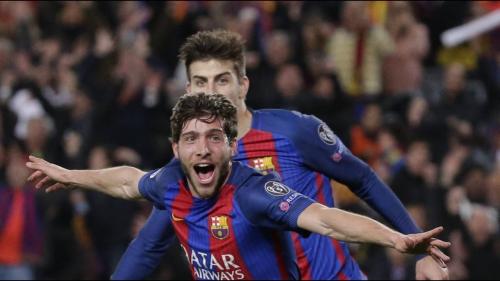 Even those living under a rock for the past week can't have failed to notice the football match that took the world by storm last Wednesday night.
Catalan giants Barcelona made Champions League history by overturning a 4–0 first leg deficit to inflict a nigh-on impossible 6–5 aggregate victory over French champions Paris St Germain.
This was a comeback for the ages, one to savour, one to have dreamt of. After a 4–0 steamrolling in Paris, even the most far-fetched among us wouldn't have predicted a turnaround as phenomenal as this, not least after Barca's meek first leg showing.
But the Spanish champions would just not be beaten. Edinson Cavani's crisp strike on the hour seemed to have put the tie beyond reasonable doubt after the hosts raced into a 3–0 lead.
"Sporting theatre and late drama has been seen on many an occasion over the years, but only a handful of times has a victory brought such an outpour of emotion"
And with time and hope running out, it was Brazilian superstar Neymar who turned the tie on its head. A sublime curling free kick sparked a 7-minute storm of Barcelona pressure, under which PSG mercifully buckled. A contested penalty was confidently dispatched moments later, and the comeback was sealed in apt fashion when a pinpoint cross from Neymar was converted on the stretch by Sergi Roberto at the death.
The great sporting theatre Camp Nou, which has seen an uncountable number of dramatic moments in its illustrious history, was a scene of pure joy and emotion when substitute Roberto poked home in the dying moments of this classic encounter.
The full-time whistle brought one of those wonderful instants where anyone of any age or gender simply shared in the joy of being a supporter of their football club. The emotion was genuine – there was no pretence – and the unity among those 90,000 fans was clear to see.
The fallout has, inevitably been immense. There isn't a news feed or social media timeline around that hasn't included some reference to it, be it some viral fan footage, behind-the-scenes reactions, or pundit response to an event that is hard to put into coherent words. These snapshots of the dying embers of the match will be in circulation for weeks, and ensure that the comeback of all comebacks won't be forgotten any time soon.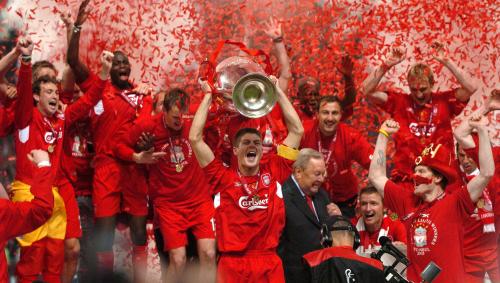 The outburst of joy was too much for almost anyone involved with the club. From the players, fans and commentators, to the manager himself. UEFA has recently opened disciplinary actions for the pitch invasion from fans, including Luis Enrique, which inevitably resulted from the last-gasp winner. Any repercussion will be looked back upon as a small price to pay given the dramatic events which unfolded moments earlier.
Every coin, of course, has two sides – and the reaction over in France has been one of incredulity and shock. 'Indefensible' and 'inexcusable' are words that have been all too common in French headlines. Unai Emery's team were a shadow of the dynamic and incisive attacking force that cruised past Barca in the first leg. Such a cataclysmic collapse when minutes from victory is, however, a failing that must ultimately be held responsible by his players, whose utter dejection come full time was more than appreciable, and plain to see.
It is of course only natural to rank the scenes of that night against memorable comebacks of years gone by. Liverpool's sensational 2005 Champions League final comeback against AC Milan of course brought immediate success and a famous trophy come its conclusion. But in terms of individual brilliance, emotion and awe, Barca's victory surely trumps it.
In the footballing world, perhaps only 'that' Agüero goal to hand Manchester City their first domestic league title for 44 years can be held in any sort of equivalence to this logic-defying, head-scratching comeback. Sporting theatre and late drama has been seen on many an occasion over the years, but only a handful of times has a victory brought such an outpour of emotion from anyone and everyone involved with the club.
One perhaps must look further afield for any other remotely comparable incidents. Perhaps Europe's 2012 Ryder Cup 'Miracle at Medinah', or more recently the historical Super Bowl LI which saw the New England Patriots overturn a 25-point deficit to clinch a famous win. These iconic comebacks have a memorable longevity to them, which often arises when there is some extra human emotion that results from the never-say-die attitude. 
But the truth is, any comparison with the astonishing achievement that this famous Barcelona team delivered on that Wednesday night would be doing it a firm injustice. This comeback is unique, and should be remembered as a standalone piece of history, where three goals in seven minutes completed the most unlikely comeback European football has ever seen