Editorial: Writing to break the narrative
When we write here, we write back against a bubble of illusion that has wrapped itself around Cambridge through history, writes Noella Chye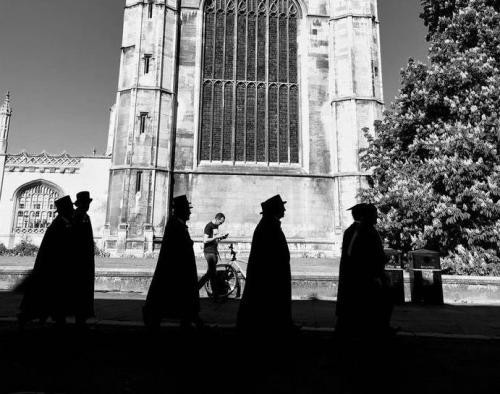 I first met Jonathan Chan, an English student at Wolfson, when we spoke in Easter last year about whether he was interested in writing a Varsity long read about homesickness and the unique experience of grappling with the idea of what home is, and whether Cambridge can come to be a type of home, as an international student.
In March last year, he wrote about his experience coming to Cambridge to study English after growing up in Singapore, and his changing relationship with the language as he grappled with it in the Tripos. "I am the culmination of postcolonial, global pressures of place and history," he wrote.
"The first thing I wrote for Varsity came out of a very disorientating, alienating experience during my first term here reading Medieval literature," he tells me.
Every week this term he's been talking to students – friends – about what ongoing efforts to decolonise the English curriculum have meant to them. "My column now, in some ways, is about how people are trying to situate themselves within a subject in which, historically, their stories and experiences have not been reflected or presented.
"My hope is people who read it will be able to see beyond all the anger and politicking, that at the end of the day the people who are most affected by it are students, and it's not a nice thing to feel invalidated by your subject."
My time as editor of Varsity has been marked by working with people like Jonathan who are using words, pictures, whichever mediums suit them best, to form a bridge to the rest of Cambridge.
Jonathan, too, has been shaped by the student writers around him. He read a piece by Jess Tan at the time, another by Ian Wang, and one by Shameera Lin. "That was a bit closer to home," he says about Shameera's, given she lives in Malaysia, just by Singapore where both he and I live.
"Knowing and seeing that those kinds of stories were out there made me think about how I could position myself here, and the fact that a lot of those stories gained traction gave me the confidence that the kinds of things I was interested in would gain traction as well."
Earlier this term I wrote about how the Cambridge narrative manifests itself in how we photograph the city, that Cambridge in the popular perception and through history is a fiction — simple, homogenous and picture perfect.
I've been reflecting more lately on the web of experiences I see here, wrapping my head around how much the perception of Cambridge in the public eye misses the mark, and how that perception can be dismantled. 
Write back against the hallowed halls, the glitz of candlelit formals, and the weight, and easy beauty, of tradition
People here are already at work.
When I first arrived in Cambridge I didn't think for a second that I'd be able to write candidly about my experiences, or that people would want to read about them. Two weeks ago, I opened up about something that has consumed me for most of my life, and received an outpouring of love. I'm still getting used to the idea that my writing is being read. Even more difficult to process is that people here may want to hear what I have to say.
These past few weeks I've met so many people interested in student writing, who have shared ideas and fragments of their perspectives with me. It's got me thinking about what it really means to tell someone: "You should write about that." There's a gap that you can fill. 
A lot of the time, efforts to break Cambridge narratives feel hopeless. People are so, immensely determined to see Cambridge as something it isn't; to lurch between the fairytale and wickedness they see in it. For decades this has been wrought against generations of Cambridge students. It feels like we'll never get anywhere trying to fight that. But why not try?
Just this week, members of the Varsity team and I wrote about how the national media misconstrued a CUSU Council amendment to broaden the commemoration of British war veterans to include all those affected by war. We condemned the fact that they "placed narrative above fact, prioritised sensationalism over student safety, and violated students' personal privacy".
As people begin to question Cambridge more, the stakes and dangers are growing. So, too, is the urgency to write back against this narrative.
Write back against the hallowed halls, the glitz of candlelit formals, and the weight, and easy beauty, of tradition. Write back against the bubble of illusion that has wrapped itself around Cambridge through history, that stops people from seeing this university in all its depth and nuance, brimming with a richer brilliance we're asking – demanding – them to see. Write with the vaporous, fleeting, idea in mind that it's ours.