Looking for Cambridge through the lens
Domininkas Zalys sits outside the Caffe Nero on King's Parade once a day and takes a single photo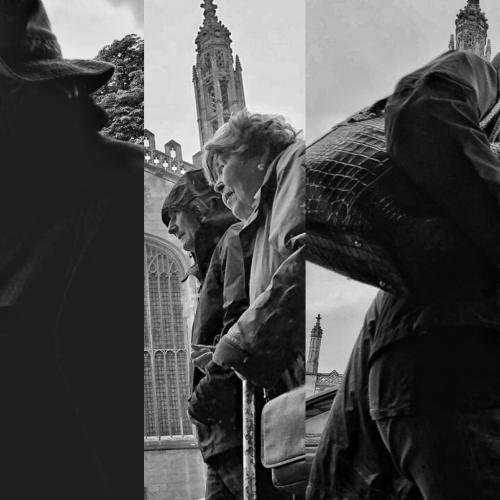 Every day, people attempt to capture Cambridge through a camera lens. Hordes of tourists. Students capturing moments to remember.
The city's beauty gets in the way. So much of Cambridge is grand and picturesque, often at odds with how it feels like living here. The best parts of Cambridge often aren't picture perfect, and the daily reality is far from it. Photographing it truthfully means facing a struggle of trying to see past its wonder, ditching the easy narratives of its grandeur, glitz and quirks, and finding that in a single snapshot.
Photographer Domininkas Zalys is trying to do just that.
"This will stay here forever, but me, and things around it... we'll leave"
Every morning he sits just outside Caffe Nero on King's Parade and takes a picture. One morning he invited me to join him, "where it all happens."
"What you do is," he reaches for his phone and holds it in front of him, then says, "pretend that you're taking a selfie. The most innocent thing in the world is a phone. People will never realise.
"As soon as there's someone a little out of the ordinary, I'll capture it purely because it's Cambridge, but it isn't associated with it." He seeks out the images you'd never find on postcards, capturing the people who shape the place, searching for its soul. "I love this city," he says, but "I was fed up with this image of it being [a place] where nothing ever happens."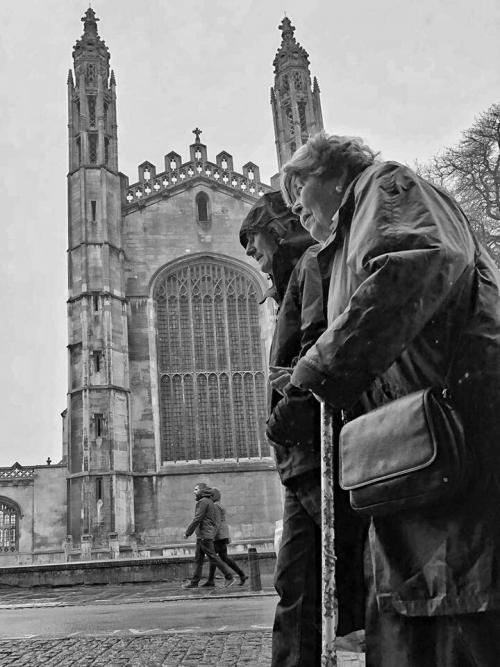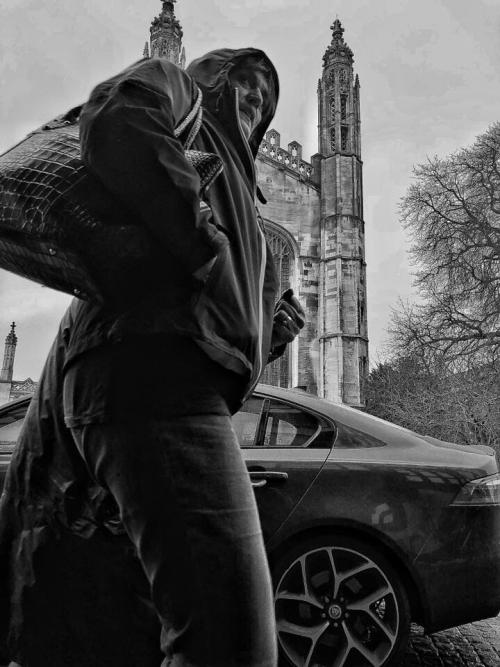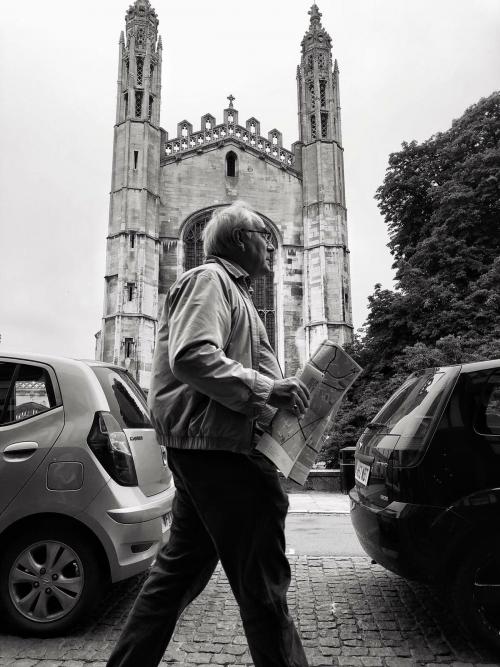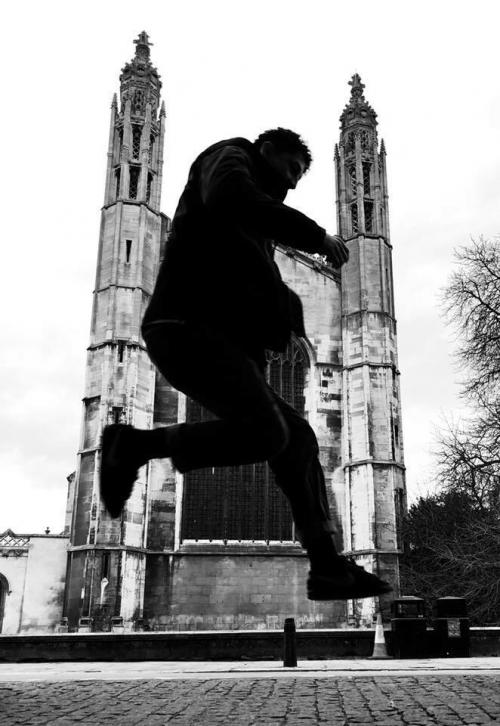 King's Chapel sits in the background of every picture in the series — a perennial backdrop to the figures who have come before us, and will last through the generations. The lives of those who follow in our footsteps too will revolve around these streets, traditions, and one, immutable chapel. "This will stay here forever," he says, "but me, and things around it... we'll leave. I want to make something out of it."
The city commands a superficiality, it compels people not to peer beneath its surface
I start my last year here this week. And like many others, the time has slipped between my fingers. There's so much to preserve — in the three, four or more years we're here, we see the city through a lens we never will again. Already, walking through Cambridge, I notice that familiar sights are tinged with impending finality.  When I return to the city in a few years' time, feelings of possibility will be replaced by a sense of time having passed and all that transpired here gone with it. More than ever I want to collect memories, to take pictures which get to the heart of Cambridge, here and now.
Zalys will continue to photograph the chapel and its passerbys until he leaves Cambridge in two years, graduating from Anglia Ruskin. After this he'll move on to New York to pursue fashion photography. He hopes someone else will continue what he's started. "Everyone sees things differently. I want to see what other people would capture, what other people notice, but having this in the background," he tells me.
The city is incessantly gorgeous, but many sights mean more than they appear to at first. The gown store on the corner, glowing through the night. The stack of tattered hardbacks beside the Mac. The bicycle on King's Parade riding toward a slow sunset. The city just past six in the summer, golden.
We all grapple with the disconnect between Cambridge's perception and our lived experiences of it. The city commands a superficiality. It compels people not to peer beneath its surface. Cambridge in the popular perception and through history is a fiction — simple, homogenous and picture perfect.