Pembroke to receive record-breaking £35m donation
The estate of Ray Dolby, who is best known for revolutionising the audio market, is behind the biggest donation in Cambridge's history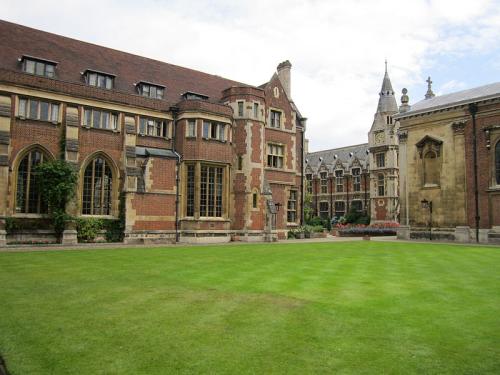 Pembroke College has been gifted £35 million in the will of Ray Dolby, inventor of the Dolby Surround Sound System, in what is being described as the largest single donation ever received by the University of Cambridge. 
Mr. Dolby, who passed away in 2013, completed his PhD and was a research fellow at the college, and has in the past been praised for changing "the way we listen to music and movies for nearly 50 years". 
This is the largest single contribution to Cambridge's "Dear World... Yours Cambridge" funding campaign to date, which was launched in October of this year and has raised £590m so far. 
The Master of Pembroke, Lord Chris Smith, said the funding would enable the "biggest change to [the] college in 650 years", adding that plans are being drawn up for a large £75m expansion of Pembroke.
"This gift gives us the chance to fulfil this dream: to create new teaching, research and seminar spaces [and] to build a new Ray and Dagmar Dolby Court of graduate and undergraduate accommodation."
The new court is set to be completed in 2022, and will create "an enlarged and enhanced college." 
The BBC reports that Pembroke will work with three other colleges that are seeking to "pursue a joint development of the historic Mill Lane and Old Press site" with "the intention to provide new graduate accommodation for the four colleges".
Lord Smith added that Mr. Dolby had a "huge affection" for Pembroke, where he met his wife during his studies, and that Pembroke "is exceedingly grateful to the Dolby family". 
Mrs. Dolby said that "Cambridge play[ed] a pivotal role in Ray's life, both personally and professionally... and we also began a wonderful lifetime together there".