King's College Easter Service to be televised by BBC
Decision follows criticism of BBC's religious content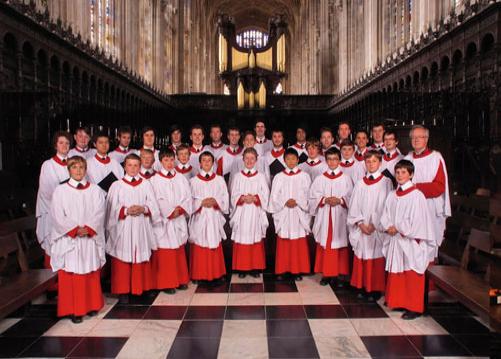 The BBC is planning to air a special broadcast of Easter services from King's College Chapel, marking the first time the service will be broadcast on television.
Easter at King's services have typically been broadcast on BBC Radio. The decision to air a televised broadcast appears to have come in response to recent criticism that BBC's religious programming has been lacking.
In the Church of England's General Synod this week, a motion was passed expressing "deep concern about the overall reduction in religious broadcasting across British television in recent years".
The BBC has defended its religious content. In a press release, Aaqil Ahmed, BBC's Head of Religion and Ethics said, "Christian programming is the cornerstone of our output on television, radio and online, and I am very pleased to announce our eclectic array of programming to mark Easter this year, which I am sure viewers will find both thought-provoking and enjoyable."
The televised broadcast of Easter at King's seems to be the highlight of what promises to be a diverse slate of programming on BBC to commemorate Easter this year.
In addition to broadcasts of live worship and sacred music, the BBC is also planning to air a number of documentaries, including 'Are Christians Being Persecuted?' The documentary will examine recent legal challenges faced by Christians.
Stephen Cleobury, Director of Music at King's College, told Varsity that he welcomed BBC's decision to televise the service posthaste. "We were very pleased to be asked to record music for Holy Week and Easter for BBC television. It will provide a great opportunity to bring some of the wonderful music for this season to a wider audience."
Easter at King's is currently in its fifth year, and has grown into a popular series of concerts and services from the College Chapel. This year's programme includes such perennial favourites as a performance of Bach's St Matthew Passion.
The programme also features various pieces by renowned composer James MacMillan.
BBC has not yet announced an air date for its televised broadcast. The event will not be a live broadcast, and was already filmed in December. According to Cameron Foote, one of the choristers who took part in the filming, "it was a pleasure to participate in the Easter broadcast."
He added, "The musical repertoire chosen for the occasion was particularly beautiful and well-blended with the liturgy."
BBC Radio 3 will be carrying a live broadcast during Holy Week of a piece composed by Macmillan and sung by King's College Choir.
The King's Choir already commands a dedicated following on television. Carols from King's is broadcast annually on Christmas Eve on BBC2 and is watched by over two million people.