Cambridge alumni's critically acclaimed book to be adapted for the small screen
The book explores a lack of diversity within higher education systems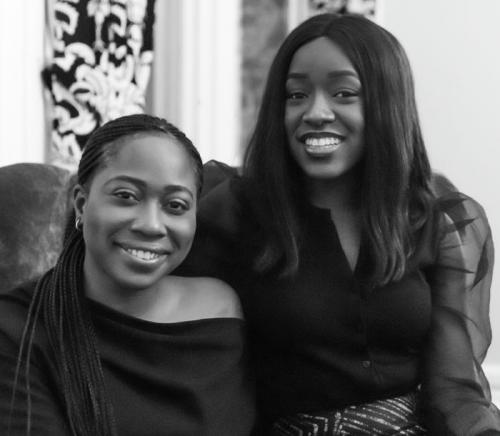 It was announced on Tuesday that Sid Gentle Films, the producers of Killing Eve, have acquired the television rights to the book, Taking Up Space: The Black Girl's Manifesto for Change, written by ex-Cambridge students, Chelsea Kwakye and Ore Ogunbiyi. 
Taking Up Space was first published in June 2019 as the flagship release of #Merky Books, rapper Stormzy's Penguin Random House imprint. Written just after their time at Cambridge, the book is centred around the experiences of Kwakye and Ogunbiyi during their time at Cambridge. It explores the lack of diversity within higher education and discusses topics from decolonising the curriculum to access, relationships, and mental health.
Sid Gentle Films said in a statement: "We are delighted to be working on this extraordinary manifesto for hope with Chelsea and Ore. The world they illuminate is full of potential for creating bold and breakthrough characters in a setting few have seen."
Kwakye and Ogunbiyi said they are so incredibly excited to be working with Sid Gentle Films; "they have a strong understanding of the core themes of Taking Up Space and are committed to bringing them to life on screen. This is a real dream come true."
The pair both graduated from Cambridge in 2018, Kwakye with a degree in History and Ogunbiyi in Human, Social and Political Sciences. During their time at the University, they were heavily involved in improving access for diverse students. They served as President and Vice-President respectively of the Cambridge University African-Caribbean Society (ACS) and organised the society's first access conference and mentoring scheme. 
In their second year, the pair organised the famous #BlackMenofCambridge campaign, which gained the attention of Stormzy. The rapper congratulated the pair's recent success on Twitter. He tweeted: "@TakingUpSpacebk is a masterpiece and now it's being bought to your TV screens. So proud."
The starting point for Taking up Space, was a Varsity article, by Ogunbiyi in 2017, "A letter to my fresher self: surviving Cambridge as a black girl".
In an interview with Varsity shortly after their book's release, Kwakye said: "We can often take for granted what it is like to feel seen…when you see yourself represented you've got the confidence knowing that someone who looks like you, shares the same jokes as you and talks like you, is visible in the university or sector that you aspire to succeed in".