Union Lent termcard: John Bercow, #MeToo founder – and Good Morning Britain on 'Brexit day'
The Union's termcard states "a small number of members" will be able to attend Good Morning's broadcast on the day the UK is set to leave the EU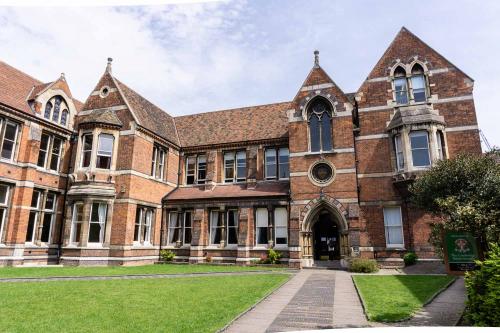 The Cambridge Union unveiled its Lent 2020 termcard last night, with events this term featuring John Bercow, founder of the #MeToo movement Tarana Burke - and Good Morning Britain on the 31st January.
Good Morning Britain, which usually airs from 6-9am on weekdays from ITV's studio in London, will broadcast live from the Union on the day the UK is set to leave the European Union, with a small number of members being able to attend.
Susannah Reid and Piers Morgan, the show's usual hosts, will be in attendance. Morgan came under fire for parodying the Chinese language in yesterday's show by his co-host in and on Twitter.
John Bercow, who will visit the Union on February 14th, was formerly the speaker of the House of Commons until he stepped down from the role on the 31st October, having held the position since 2009 - the longest of any speaker since the Second World War.
Bercow divided public opinion in March last year after he invoked a convention from 1604 to prevent a third vote on the former Prime Minister's Withdrawal Agreement if it was "substantially the same" as the last one. Having represented Buckingham for 22 years as an MP, he decided not to stand for reelection in December's election.
Tarana Burke, the founder of the #MeToo movement, will attend the Union on February 18th. After first coining usage of the phrase on social media in 2006, the hashtag went viral amidst sexual assault allegations levelled against Harvey Weinstein, whose trial is set to begin today.
Burke was among a group within the movement named as Time's 'Person of the Year' 2017.
Hiromichi Mizuno, Chief Investment Officer of the world's biggest pension fund, Japanese Government Pension Investment (GPIF), BBC Radio 4's 'Inside Science' presenter Dr Adam Rutherford and 2011 Nobel Peace Prize Winner Tawakkol Karman will also be at events this term.
Musicians JPEGMAFIA, Will Young and Craig David will further feature, while high-profile speakers in debates will include former leaders of the Green Party and Liberal Democrats, Natalie Bennett and Vince Cable.
In his welcome address at the beginning of the termcard, Union President Gabriel Barton-Singer writes "here at the Union, we will encourage you to ignore piling deadlines, and to waste time in good and new company".