Brunch Briefing Week 7 – CUSU Elections, St Edmund's scandal and AI excitement
This week saw the kicking off of CUSU/GU elections, actions from St. Edmund's College against protest last term and the announcement of a new AI centre to deal with environmental risk.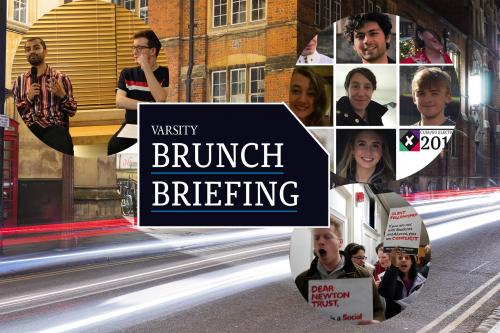 Key Stories from this week
CUSU Campaigning Commences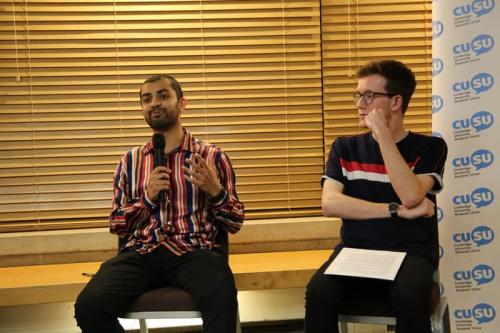 Campaigning in the CUSU/GU elections got underway this week: all roles except Ethical Affairs Officer are being contested. Competing to become next CUSU President are Edward Parker Humphreys and Shadab Ahmed, while Alessandro Ceccarelli, Devarchan Banerjee and Jack Chadwick contest the position of GU President. Disabled Students' Officer is set to be an exciting race, being contested by multiple candidates for the first time. Following candidate Hustings on Friday night, voting to students opens on Tuesday at 5pm and closes on Friday.
BME students singled out at protest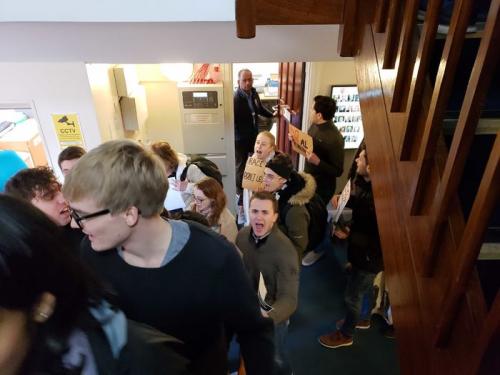 This week Varsity exclusively revealed that three students at St Edmunds involved in a peaceful protest against the appointment of Dr Noah Carl received threats of disciplinary action. They all received an email claiming that they had breached college disciplinary proceedings and were asked to write letters of apology to staff affected by the protest. All three were BME students. Following complaints from two of the students in response to them being singled out, the college decided to take no further action. Dr Noah Carl's appointment has been the subject of controversy due to his previous research linking race, criminality and IQ, with over 280 academics signing an open letter in protest.
New AI Centre to tackle environmental threats
Cambridge University is to launch a new AI centre to tackle major environmental threats, and is expected to welcome its first cohort of students in Michaelmas. One of 16 new centres for doctoral training announced last week, it intends to train future leaders in environmental data science. The centre will combine its work with the interests of external partners including Microsoft, Friends of the Earth and the Environment Agency. Digital Secretary Jeremy Wright stated that the UK government aims to "cement our reputation as pioneers in AI" and to "maintain the UK's reputation as a trailblazer in emerging technologies."
Baroness Morgan to be new Fitz Master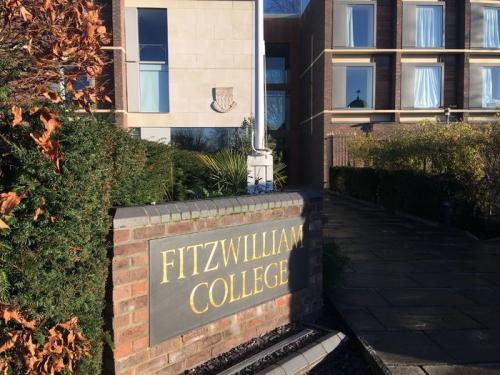 Fitzwilliam College has appointed its second female master, Baroness Sally Morgan, who will take over the role this coming Michaelmas. A member of the House of Lords, Baroness Morgan began her career in politics in 1985 before serving in multiple roles in the government of Tony Blair, including as Minister of State for Women. Professor Nicola Padfield, outgoing Master, stated that Baroness Morgan "will lead the College onwards and upwards, bringing with her fresh vigour and rigour to enrich our academic community."
On a lighter note…
Peter Tatchell reflects on LGBT+ history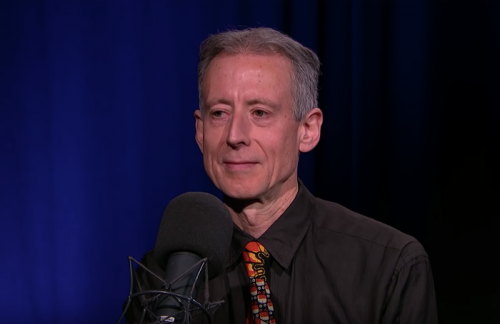 At the end of LGBT+ History Month, Peter Tatchell spoke to Varsity in the year that marks the 50th anniversary of the infamous Stonewall Riots. Speaking to Owen Dowling, he reflected on his life experiences through turbulent periods including Stonewall, his membership of the Gay Liberation Front and his experience of the AIDS crisis. He spoke of his experiences protesting against the hostile environment towards LGBT+ people in Russia, reflecting on the situation in Chechnya with the words: "I hold President Putin directly and personally responsible for what is going on." With regards to the future, Tatchell highlights the need to continue to include and support Trans and Bisexual people in particular, but was optimistic that "we are in the midst of an incredibly exciting and inspiring gender revolution."