Fitz appoints Baroness Morgan as new Master
A member of the House of Lords since 2001, the Baroness of Huyton will replace Professor Nicola Padfield next Michaelmas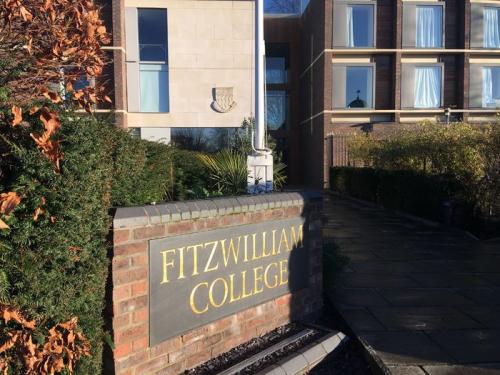 Fitzwilliam has appointed Sally Morgan, Baroness Morgan of Huyton as the new College master.
The House of Lords member and former Labour Party politician will commence her term in Michaelmas 2019, replacing Professor Nicola Padfield.
Baroness Morgan, in a statement on the Fitzwilliam College website, stated: "I am delighted to be joining Fitzwilliam College at a time of both opportunity and challenge. I am looking forward to working with you all to further the founding mission of the College. Fitzwilliam has so much of which it can be proud and I have been struck by the warmth and commitment of everyone I have met so far."
Having spent her early career as a teacher after graduating from Durham University, Baroness Morgan entered national politics in 1985 as an advisor to the then-leader of the Labour Party John Smith. Morgan then served in multiple roles in Tony Blair's government, including as Minister of State for Women and as Director of Government Relations.
Baroness Morgan was made a life peer of Huyton in 2001, and currently sits on the Lords Committee for Science and Technology. Morgan had been appointed chair of Ofsted by the coalition government, serving for three years until until 2014.
A statement from the College added, "Baroness Morgan brings deep experience of the educational sector, and the particular challenges of widening participation."
In a statement, Professor Nicola Padfield, a member of the Law Faculty at Cambridge, said that "this is a really exciting appointment. Sally will be a splendid ambassador, promoting both the College and the University well beyond the confines of the city. With her extensive experience, she will lead the College onwards and upwards, bringing with her fresh vigour and rigour to enrich our academic community."
Baroness Morgan will be the second female Master of the College after Professor Padfield.